What are the hottest gift items for the Buffalo sports fan this December?
We asked the experts at Store 716— the definitive sports gift outlet in WNY– to list their top 5 sellers this holiday season.
Store 716 is best known for its huge collection of Buffalo-themed t-shirts. You're sure to find something you love for the regular price of $19.95… and they've even got a bunch of $10 sale items. They've also got a reputation for lightning-fast shipping– often the same day you place your order.
Here's what people are buying this year.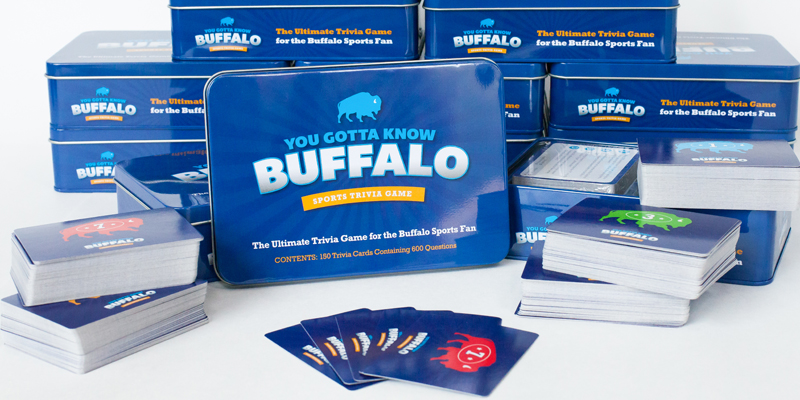 You Gotta Know Buffalo is the addictive sports trivia game made just for the Buffalo sports fan. With 600 questions, there's something for everyone from the casual observer to the obsessed stats geek. Bills. Sabres. Local colleges. Players. Coaches. Trades. Draft picks. Numbers and records. Buildings, ballparks, and arenas. It's all here. Each card has a point value (based on difficulty) for easy "race to 21" game play… or just ask the questions to your buddies while you're drinking beer.
RIGHT NOW you can use the promo code TB20 at checkout for 20% off the trivia game.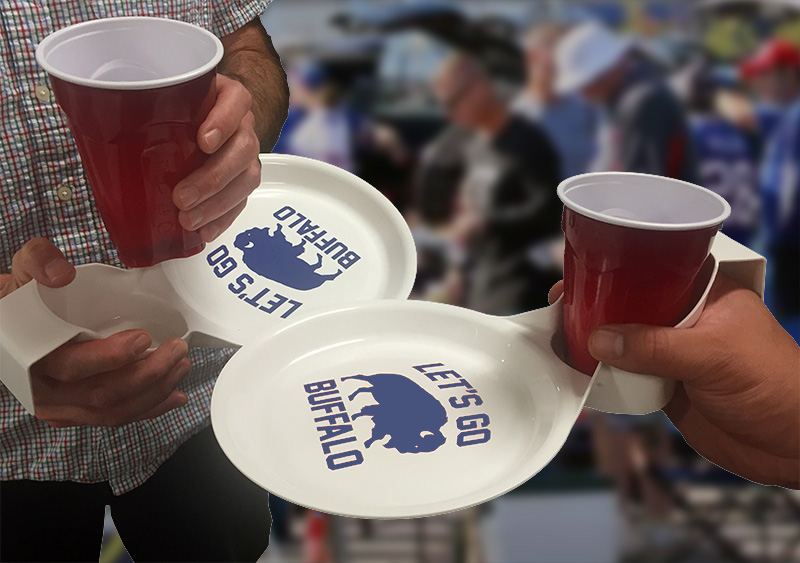 Buffalo Tailgate Plates solve a problem older than time itself. Now you can stand, eat, drink, and flip off the Patriots' buses at the same time.

Class it up with these pullovers featuring an extremely flexible layer with a soft-brushed backing and moisture control for year-round comfort. Available in men's and women's sizes. 90/10 poly/spandex.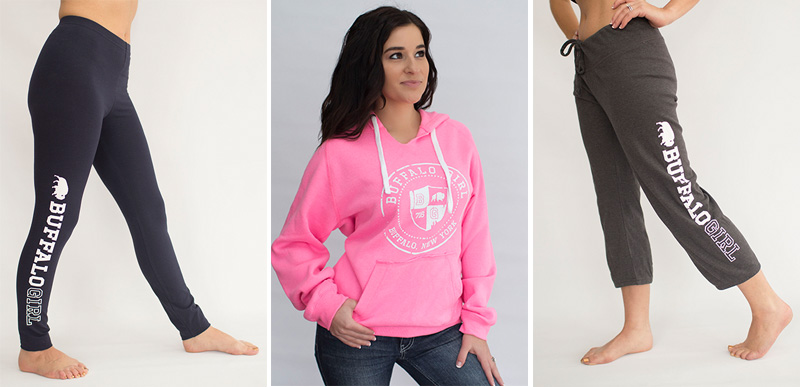 The pink hoodie is guaranteed to be a Buffalo Girl's favorite "I could totally sleep in that" sweatshirt– a super soft (it feels like a cloud) brushed v-neck fleece hoodie with the fashion flat-laced accents. The pants come in two styles– mid-rise capri sweats and cotton stretch yoga leggings.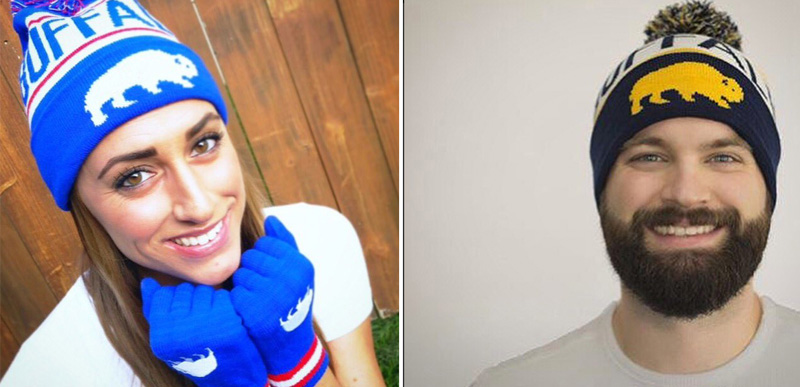 If you're like most of Store 716's customers this year, you'll add a hat and gloves to your online shopping cart before checking out. Choose royal or navy… or don't. At these prices ($10 hats, $5 pairs of gloves), you can afford to grab both.
Have at it… and don't forget to use promo code TB20 at checkout for 20% off the You Gotta Know Buffalo sports trivia game.