(Editor's note: Mixed into a rambling narrative about the current state of affairs in the NFL loaded with historical and pop culture references, Mr. Brutal makes some football picks. Why does he call it the "War of 1812 Football Prognostication"? He likes history, he's Canadian, and it probably has something to do with those two facts. That's all we've got. We used to spend a long time editing these things. This year, you're getting them raw… so enjoy the Canadian "flavour.")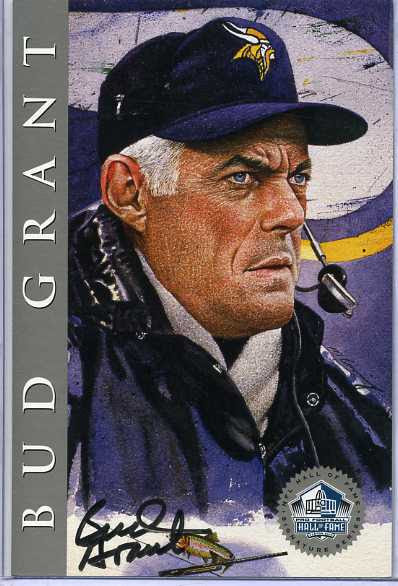 Thursday, December 10, 2015 ……..
8:30 pm Eastern Standard Time ………….
Minnesota @ ARIZONA (-8) 46
Things that amused, confused and had us shaking our heads this week.
1.) ….. We await the final shoe to drop during the Republican primaries when Donald Trump turns into an orange haired version of Pol Pot and announces that all current American citizens who are of the Muslim faith will have to "temporarily" attend retraining camps.
…… This will include Muhammad Ali, Dave Chapelle, Shaquille O'Neal, Fareed Zakaria, Kareem Abdul-Jabbar, Dr. Oz and Mike Tyson to name a few. They will be guests in these Trump discount country retreats until Caesar Trumpus Nerois decides that the Congressional lawmakers have finally figured out what the hell is going on with terrorism or until Steve Jobs visits him in a fevered dream fugue state and explains to him how to "turn off" the internet since Bill Gates hasn't returned his calls.
2.) ….. Sadly, Scott Weiland, former lead singer of the Stone Mental Pilots and Velvet Revolver recently died while on tour with his current band The Wildabouts in Minnesota. This was likely from an overdose or the result of organ failure due to chronic long term drug use.
….. Someone who worked with him during several concerts & tours involving the Pilots and Revolver told us years ago that this day would likely come. In a 35 year career road managing, stage managing and handling rock stars, he said these Weiland bands exhibited drug related behaviour on a level that he hadn't been seen since the 70's.
….. Can't honestly say we were a fan of his music, writing, lyrics or lifestyle. His vocal delivery while unique sounding, was monotone and emotionally limited, much like the music. We once saw him deliver half a Velvet Revolver concert through an electronic megaphone. This can be done for effect if you are reciting the schoolmaster rhetoric in a dramatized version of Roger Waters' "The Wall" or if you are warning psychedelic infused trippers at Woodstock to stay away from the swaying light towers or to avoid the brown acid.
…. Unfortunately compensating for shot vocal chords due mostly to all night smoking, drinking and carousing by attaching a foghorn to your lips is a tactic that wears thin after one or two songs. This is especially true if you are singing Velvet Revolver songs that all sound similar due to minimal chord, structure or creative differentiation.
…. Still, Weiland had his fans. Many in every new generation of youth need their own music to call their own. The Stone Temple Pilots certainly were not commercial and more or less ploughed in their own field. That alone made him and them better than 95% of the soulless Pop drivel delivery drivers that infest our current culture.
….. The Pilots had their greatest success in that time space after Grunge sort of peaked in the early nineties due to the talent, creative & musicianship limits of the participants and the fact that the Major Labels could no longer find any more bands in Seattle to sign to contracts.
…… Bands like the Pilots, Live, Offspring, Our Lady Peace, Smashing Pumpkins & Incubus tried to extend & expand upon the tradition of Grunge sensibilities rather than morph into the mainstream. That path was pursued by other post grunge bands who chose to climb out on the mass acceptance, radio friendly branch of the genre in pursuit of money and fame.
…. This included acts like the Foo Fighters, Bush, Silverchair and the extremely commercial and now thoroughly disgraced bands like Creed and Nickelback.
……. Scott Weiland had stage preseance, charisma and numbers of loyal fans. Despite many problems, he relentlessly pursued his career as a singer. Unfortunately this was often to the detriment of other aspects of the human condition like family, friends, sound business decisions, professional relationships and taking care of one's self.
…… He lived the rock star life to the hilt and fullfilled the absurd, macabre and celebrated credo: "Die young and leave a good looking corpse."
…… The saddest aspect to this and our Martyr-Celebrity haunted culture is that he will now sell more music, merchandise and receive more positive music reviews than he did while he was alive. Weiland had his positives, but his influence and talent were usually seen as limited and average. However after his death, he will be deified and his flaws glossed over or glorified as artistic badges of honour.
….. The true evaluation of his art will only properly be decided over time, and probably lies somewhere between the two extremes.
3.) ….. Recently, Vladimir Klitschko lost his Heavyweight Boxing Title after 18 successful defences. He lost to Tyson Fury of the United Kingdom in a 12 round decision. The 6'8″ Fury is one of the few men taller than the 6'5″ former champion and used his reach to great advantage in a dull fight that looked like many of Klitschko's previous fights except that he was now the shorter more defensive fighter on the receiving end of most of the punches.
….. Fury wasted no time in causing a stir. He has been stripped this week of one of his three belts, the IBF because he chose to sign to fight Klitschko in a rematch rather than the IBF's lesser known, designated number one contender. This was the same smart move Leon Spinks made after upsetting Muhammad Ali. Leon may not have been a professor, but he knew that money he made losing his rematch with Ali was more than he could likely make in his full career fighting others (It was).
….. However the real stir was caused by a bunch of Dark Ages observations he made about current life on the planet that would have been more at home in Paradise Lost, Dante's Inferno or a Mike Huckabee campaign pamphlet.
…. Just before he stepped into the ring with the big Ukrainian Champ, he gave an interview to a Manchester newspaper. Published after the fight, he predicted that the Devil would return to rule the planet if three conditions are met.
1.) Legalized Abortion, 2.) Legalized Homosexuality and 3.) Legalized Pedophilia.
…. Since the first two have come true, and homosexuality is not only legal but so is gay marriage, this might make up for the third requirement of legalized pedophilia and that old Satan may already be here ruling the earth. He pontificated that if you had said the first two would become legal during the 1950's you would have been called crazy.
….. He is being investigated by the Manchester Police for committing a Hate Crime since there is no law against being a complete ignoramus.
…. In the last few years, he has been fined for calling two other boxers "Gay Lovers" and the World and Olympic Champion Heptathlete from Great Britain, Jessica Ennis-Hill sexist names. He observed after she won the Gold Medal that she: "Slaps up real good" and "The best place for a woman is in the kitchen and flat on her back."
….. Fury is of Irish-Gypsy-Traveller heritage and comes from a long tradition of bare knuckle boxers. He compares himself to Muhammad Ali in the talking/hyping department but is closer to his namesake Mike Tyson in that regard.
….. While Ali was speaking about real social conditions in America and the exploitation of minorities to fight in needless wars, Fury champions the ignorant who feel exploited because they can't read the calendar, mind their own business or fathom that the unenlightened laws and mores from half a century ago are not static commandments etched in Holy tablets of stone.
…… He is charismatic, but obviously intellectually limited. If he was born in America he would be the perfect running mate for Donald Trump. However, if a pallid vampire like Winnipeg born Ted Cruz can qualify for election to the nation's highest office, maybe there is still a way for Tyson Fury to lead America.
….. This Vikings-Cardinals match-up brings back memories of a 1974 NFC playoff game where Fran Tarkenton piloted the Minnesota Vikings of Bud Grant against the Don "Air Coryell" Saint Louis Cardinals helmed by historically underrated QB Jim Hart. That was back in the days of the beyond frozen tundra of Metropolitan Stadium in Minneapolis where HC Grant would not allow the Vikes to have sideline heaters because he thought it turned them into wussies.
….. The Cardinals lost to the Vikings 30-14 that day.
….. There will be no need for sideline heaters in this game, in the climate controlled Stadium in the Arizona desert. A technological wonder that would make an Abu Dhabi sheikh envious.
…. Last week Bud Grant was on the was on the field at the University of Minnesota TCF Bank Stadium to meet and greet Pete Carroll before the game between the Seahawks and the Vikings. Bud was the man to hire Pete Carroll & really bring him into the NFL back in 1985. The previous year Pete had debuted in the NFL as a defensive backs coach for the Buffalo Bills. He was fired after one year.
….. The Bills went 2-14 that year under the capable guidance of Kay Stephenson, one of the worst head coaches in professional football history. In his debut year, 1983, Stephenson went 8-8, but after the pathetic two win campaign in 1984, he started the 1985 season, went 0-4 and was fired.
…. We'll never forget Kaye Stephenson after one horrendous loss facing the Buffalo media at a post game Press Conference. He walked up to the podium and before anybody could ask him about the loss, he painstakingly delivered this assessment like he was eulogizing at a funeral, …. and he was, his own:
…… "We failed in all aspects of the game. We did not block, we did not run the ball properly, we did not run the right pass routes, we did not catch the ball, we did not throw the ball properly, we did not tackle well, we did not cover their receivers, we did not pressure their quarterback, we were out hustled, we didn't run the plays that were called, we didn't catch or field punts and kickoffs properly, we didn't get down the field fast enough to limit their punt & kickoff returns, we played stupid and we lost the coin toss."
….. With that he dropped the mike and left the podium. Some saw it as honest, but it left the local media depressed and nobody tried to even yell out another question as he walked from the stage.
…… One year with this coaching staff left Pete Carroll with no prospects for hire in the NFL. Nobody would meet him or take his calls. Then when all hope seemed lost, he got a response from the aging Bud Grant who interviewed him.
….. Bud had been invited back to coach the Vikings for one year in 1985 after a one year retirement. During that time, a coach worse than Kay Stephenson was put in charge of the Vikings. Les Steckel had coached wide receivers and been an assistant coach with Minnesota since 1979.
…… He was an ex-marine and had fought in Vietnam. He was a big believer in discipline, had a temper and predictably identified himself as a maximum Christian believer. He thought the Vikings were wimps and renamed training camp "Boot Camp." He ran an eight event "Iron Man Competition" at the start of camp, treated all the players like children, ran three and occasionally four a day workouts that angered veterans and puzzled journalists.
……. He did this while dressed in camouflaged military fatigues. Along with the Great Santini, he was the template for former Tampa Bay head coach Greg Schiano. Steckel was determined to put his own stamp on the team. Bud Grant was revered as a players' coach but highly respected. He was tough when he had to be, but he generally left the players alone and treated them like men.
….. Les Steckel was fired after one season taking a talented Vikings team into the dumpster, going 3-13. According to former Vikings LB Scott Studwell the players revolted and played for themselves. He said things were so bad that Steckel wouldn't have lasted six games in today's era of social media where the players & public would have gotten wind of what a farce the situation was.
….. Bud Grant interviewed Pete Carroll and liked him. He then hired him over the mild objections of his bosses. Bud left after that season, but Pete Carroll went on to successfully coach with the Vikings for the next half dozen years. Carroll always cited Bud Grant as the only reason he got to stay in the NFL. He also said he learned more in that single year from Grant than any other year in his career.
…… Pete was visibly emotional when he greeted the 88 year old Grant before last week's game in Minnesota. He said after the game it invigorated him to really get the Seahawks up for that game.
…. It must have worked, Seattle won 38-7. It was their most complete effort of the year and Minnesota's worst.
….. The Vikes' starting running back is whining again about lack of carries. Adrian "Corporal Punishment" Peterson thinks that no matter what the score or situation, that he should get 25-30 carries a game. In a perfect world that would happen AP, especially if you wouldn't lose yardage on first down carries and could occasionally catch a ball out of the backfield.
….. The Viking offense has been a concern to us for over a month now, even when they have won. The Cardinals are good but not trending up like the Seahawks. The short week means both teams will likely play a little sloppy in a defensive game decided by a field goal.
…… Vikings should cover at this big spread, ….
….. unless Bud Grant shows up pregame to greet/inspire some Arizona coaches that he once mentored.
Pick: Vikings (+8)
Bob: Vikes +8