It was about an hour before faceoff for the Sabres at Islanders game on Saturday night, and I felt a little buzz… from my phone.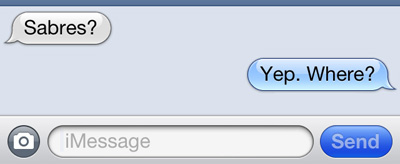 It's amazing how those three little words can make two men so happy.  All we needed was a bar spot, cold beers, and maybe some hot chicken wings. We gave the Transit Music & Sports Lounge in Depew, NY a shot and left pretty happy.
Here's your 30 second review.
HOW'S THE VIEWING EXPERIENCE?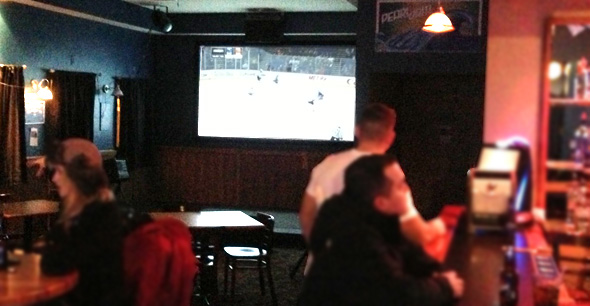 Check. Four flat screen TVs around the bar, huge projection TV in back, and the play-by-play on over the house audio system.
HOW'S THE BAR EXPERIENCE?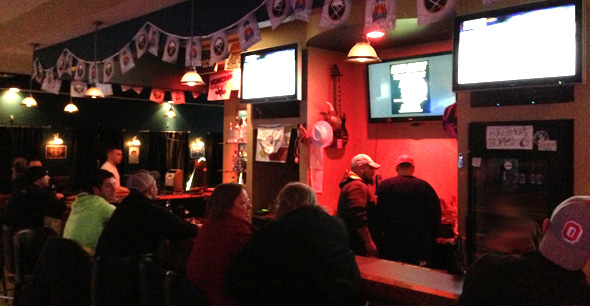 Check. Plenty of room. Good TV sight-lines. Clean bar. Fast bartenders.
HOW ABOUT DRINKS?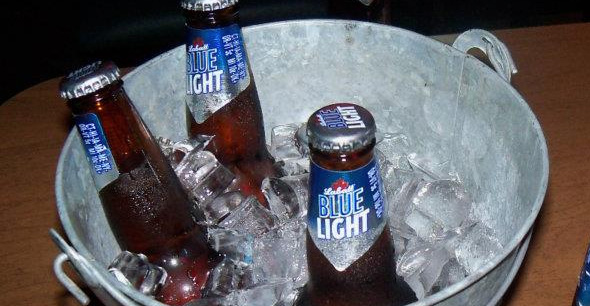 Check. $2 bottles of Blue & Blue Light. Mixed-drinks served in pint glasses with plenty of octane.
AND THE FOOD?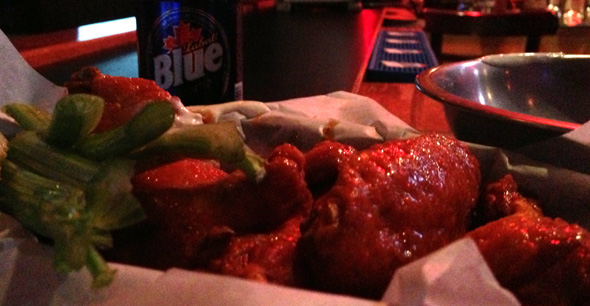 Check. Wings tasty, crispy, and full of artery-clogging goodness.
All this and a Sabres victory too! Put The Transit Lounge on your "green list" the next time you're looking for a place to watch a game. We'll be back and we might even buy you a beer.
The Transit Music and Sports Lounge
4723 Transit Road, Depew, NY.
(716) 656-0715
http://www.facebook.com/thetransit
***SPONSORED POST***