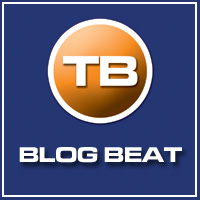 It's Wednesday, which means it's time to point you in the direction of some of the best blog posts from the past seven days that you may have missed, but shouldn't have.
Read on for some highlights of the week that was.
Sustainable gardens have been transforming vacant city lots into gardens around the country. In this post for "The Good Neighborhood," Lonnie Barlow (Organizer, PUSH Buffalo) takes a look at the success of such gardens on the West Side.
"The creation of a community garden (especially in an urban area) is a no-brainer. Many neighborhoods in urban cities like Buffalo suffer from vacant land and poor housing conditions. In these same areas, residents have limited access to fresh food options. Activate the sustainability drive, and all of a sudden several vacant areas become beautiful community assets where residents can grow food that their friends and families can enjoy."
"Hockey Rhetoric" tackles the Roy/Ott trade, and the Sabres' transition away from the perceived "Old Core." For better or worse, will Darcy Regier's moves away from players like Paul Gaustad and Derek Roy eventually decide his own fate?
"This trade may mark the end of a largely disappointing period in Sabres history. There's a pretty significant transition taking place. Paul Gaustad and Derek Roy are both playing hockey in red states. Jochen Hecht is likely gone, possibly retired, possibly over-seas. The Sabres, right now, feel fresher and less predictable than they did one week ago."
The San Diego Padres are in financial trouble, and the "716 Press" wants them in Buffalo.
"Yes, I do realize that, as I am writing this, we are worried about losing the Bills, but, to be perfectly honest, I feel that a baseball team is more sustainable and honestly, better for the city of Buffalo."
The NFL will not blackout our Bills anymore. Instead, it handed the power of the blackout decision to team owners. "Buffalo Wins" is pretty sure Ralph Wilson is just going to stick to the old rules.
"First off, the Bills probably don't feel guilty if the county is picking up the tab when it comes to stadium improvements. The Buffalo News or other outlets can claim that the Bills should adapt this in order to extend an olive branch to the county, but they don't care. The Bills have whored out Toronto games, may/or may not have a contingency plan if RWJ dies to save the franchise, and for years they didn't come close to spending cash to the cap. In other words, they have a history of not doing what the fans want."
I'd say screen your babysitters carefully, but this one's actually on the parents. From "Mike Blake's Unbalanced Opinions:"
"Looks like the going babysitting rate in Batavia is $5/hour and all the bath salt you can drink. I remember the days when they would just order you a pizza…"
Anyone interested in some of the more arcane, interesting tidbits of photogenic Buffalonian history simply needs to bookmark this blog.
"Welcome to our (almost) daily photo page. Almost daily, we see a photo that we know at least SOMEONE in Buffalo would love to see. Sometimes it's a peek into our distant past, often more recent, but hopefully these photos give you that warm, "aw, I remember that!" feeling. We'll even take a "Man, it would have been cool to have been around for that!" feeling, so long as you don't go make the rest of us feel old."
***
Trend with us: If you have a blog that you'd like us to consider for "The Beat," send us an email at thebeat@trendingbuffalo.com.