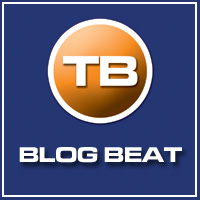 It's Wednesday, which means it's time to point you in the direction of some of the best blog posts from the past seven days that you may have missed, but shouldn't have.
Read on for some highlights of the week that was.
"The Buffalo Post" is compiling a top ten list of the most inspiring Buffalonians, and they want your input. It's an engaging conversation, and it's all about those actually improving Buffalo now. Have a read, and let them know who you think deserves mention.
Grigs and Girgs! By now, most of Buffalo has become aware and fond of the names "Mikhail Grigorenko" and "Zemgus Girgensons." The two centers have been the talk of the sporting town since they were selected by the Sabres in the 1st round. Also by now, Buffalo has become more familiar of the name "Kris Baker." His in-depth work on the draft and on prospect development over the years finally earned him some air and print time over at WGR and the Buffalo News, as both turned to him for his expert analysis on the draft. We've linked to Baker's "Sabres Prospects" blog before, but his draft recap is the one review that you do not want to miss.
Food trucks have been upwards trending in Buffalo for a while now. Lloyd Taco Trucks is easily one of the favorites in the biz, and "Buffalo Eats" posted an interview with their Sous Chef, Christopher "Teddy" Bryant. It's an interesting perspective on dining and life, both inside and out of the truck scene.
This one is for all you ex-pats living down in the South. "Buffalo.com" reports that JJ's Red Hots will open its doors in Charlotte (NC) in July. The restaurant will feature Sahlen's hot dogs and Ted's-inspired menu items. For those of us still living here, this is a good reminder of how good we've got it here.
"Kegworks" sheds light on the newest, hippest, earth-friendliest way to recycle plastic beer bottles.
"They're called Bottle Rockets, and they're made by online clothing retailer Bonobos. The jeans are comprised of 23 percent synthetic, recycled, beer-bottle yarn, and were originally designed to celebrate Earth Day."
"Buffalo Spree" drafted a preview of what is in store for attendees of this year's event.
"Tim Herzog, owner of Flying Bison Brewing Company, tapped a ceremonial keg as he explained some of the event's expansions including raising the number of tickets available to 5,000, and increasing the number of brewers and craft beers available."
From "fixBuffalo:" a comprehensive review of the public hearing that was held over the fate of the iconic "Old North." This useful post provides many links about the hearing, the growing debate, and the efforts to save the building.
Joe Pinzone of "Buffalo wins" has been diligently working on a very entertaining "What if" series, in which he details the best statistical and emotional disasters in Buffalo sports, and then analyzes what may have happened if things went the other way. In this edition, Joe takes on the absurdity of the "Just give it to them" game, and the inescapable cries of conspiracies. Give it a read, and be sure to check out the rest of the series.
"It was a terrible loss. I remember the locker room was as pissed off as I can remember. 'We were robbed! They took it away from us!' The best soundbite came when Ralph Wilson said it was the worst officiating he had ever seen. Wilson got fined for the comments and he actually released a statement in which he took shots at the league for the discipline action… It has been a loss a number of fans would probably put in their top 15 for disappointing and definitely in their top 5 for conspiracy theories."
***
Trend with us: If you have a blog that you'd like us to consider for "The Beat," send us an email at thebeat@trendingbuffalo.com.