Our official position on Buffalo News sportswriter Tim Graham:
We like him and think he deserved a better fate in our recent "Tournament of Buffalo."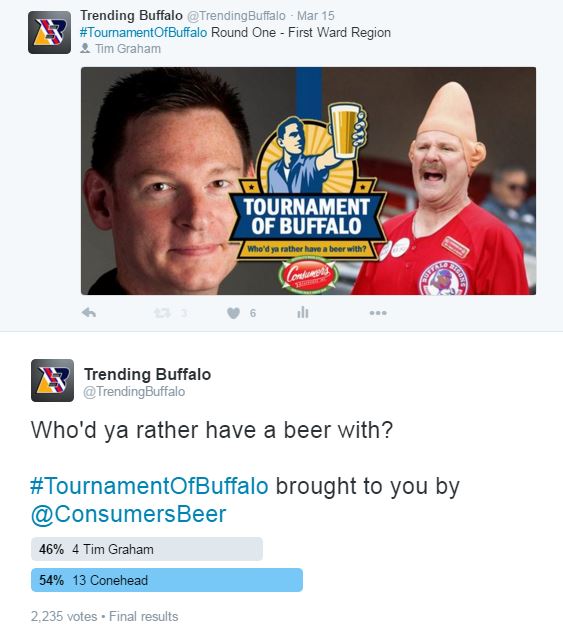 Before the tournament began, Tim proclaimed that if he won, he'd host an event to "have a beer" with all who wished to partake.
Then, he wisely decided that a series of online polls shouldn't get in the way of a good party.
So here it is:
"Big If True: An event to benefit Make-A-Wish" April 13 @bar_elmos. $20 at door for open bar 5-7 p.m. and legit door prizes. Guests …

— Tim Graham (@ByTimGraham) March 28, 2016
Elmo's Bar and Restaurant is located at 2349 Millersport Highway.
Tim discusses the event early in this Buffalo News podcast.
We recommend early arrival as it'll likely fill up quickly.
Also note that while the open bar ends at 7, we've never seen Tim Graham leave a bar after 2 hours.
It's not in our nature either… so let's make a night of it.
Whether you can make it or not, support the event with one of these t-shirts from Store 716. $15 from each shirt goes directly into the pot.