New York City recently installed a 6,000-bike, 330 station, bike share program. You can pedal around town for $9.95 a day or spend $95 for an annual membership. The program has its critics, its crazy critics, and those who wonder how people who haven't ridden a bike in 20 years are going to avoid dying the first time they try and pedal across Park Avenue.
This got us to thinking– Why not Buffalo?
Buffalo might be the most bike-able city in the country. Our streets are built for a city with twice our current population. Main Street is basically one big bike path. Even Delaware Avenue just got a facelift, complete with the addition of bike lanes. Why not install our own bike share program to really take advantage of all this?
$7,000 a bike, that's why.
The NYC bike program is funded by Citigroup, which is said to have invested $41 million– about $7,000 a bike! That's more than I paid for my first two cars COMBINED.
For seven grand, you could purchase more than 30 decent bikes. You could have a bike stolen once a month and still be ahead of NYC's cost after 2 years. Or, you could buy just one bike (and a lock) and keep the other $6,700.
Anyway you look at it, there's a more efficient way to turn Buffalo into the biking center it can be. Just buy one. Leave it at your office. Share it with others. Whatever. Just go get a city bike and figure out reasons to use it.
Should you go to Bert's Bikes or a department store?
No.
Where can you get a good city bike? If you know how to change a tire, garage sales can be great. If you wait until April, the annual bike swap usually has some higher quality, used bikes.
If you're not sure about your bike evaluation skills and want something with parts that aren't made out of compressed salt, check out the basement at Rick Cycle Shop (on the corner of Allen and Franklin). Rick Cycle Shop's basement is one of Buffalo's finest hidden treasures– it feels like you just gained access to a club you didn't know existed. If Mayor Bloomberg had known about this basement, he could have saved Citi a cool $40 million.
Rick Cycle Shop could have spent more for a fancier basement showroom.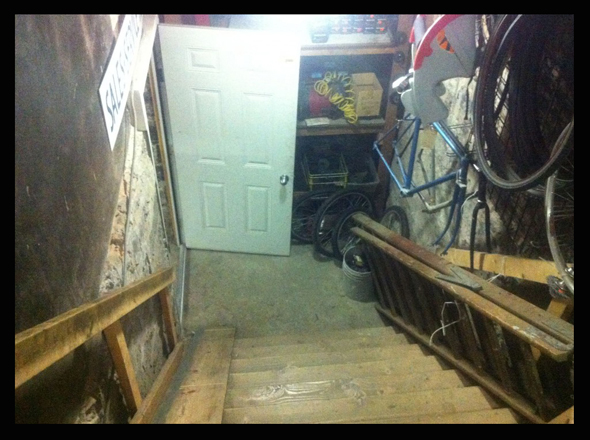 But this way…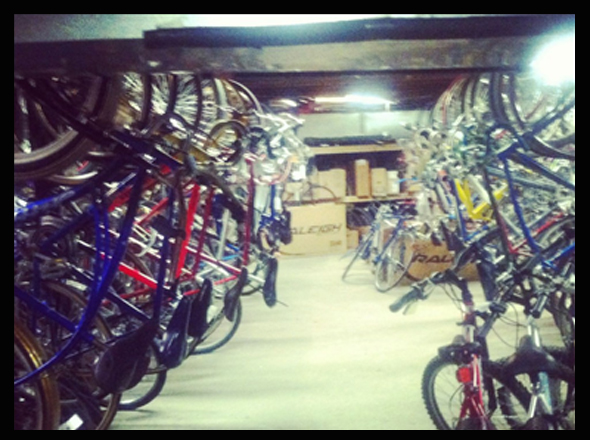 … they pass the savings..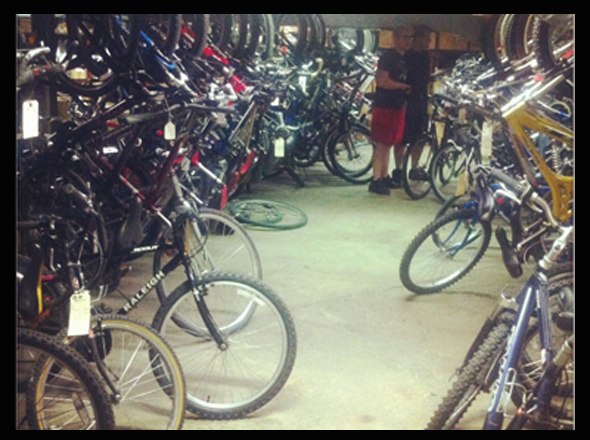 … on to you.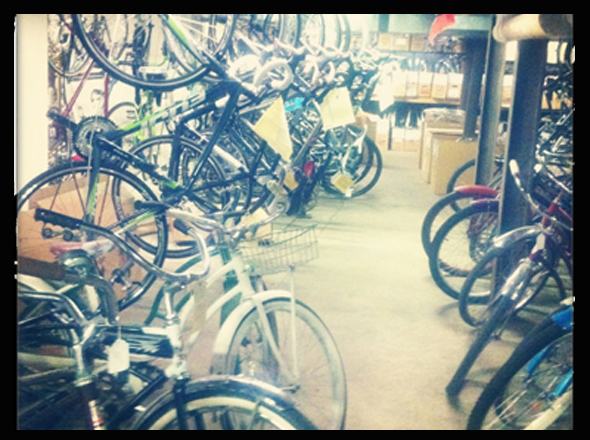 Visit RickCycleShop.com and get a bike.