You want to buy our Buffalo Bills and move them to LA?
$399 million won't get you a cup of coffee in this town.
Those in LA with $400 million in spending money, please ignore the above taunt.
Smart Thing 1: Local Journalist Does Good
OK, this one is an expat, and currently working for the New York Times, but you just gotta click here and read Margaret Sullivan's piece on how even the best of our media can skewer breaking news.
Also, since we talked paywalls in Smart Things last week, go ahead and check out the Times' interactive piece "Snow Fall: The Avalanche at Tunnel Creek." This is the kind of online material that is actually worth a paywall. If the Buffalo News can figure out how to create this quality of "21st century" user interface, they'll earn my subscription.
Smart Thing 2: Local Dog Does Good
"Phoenix," the pup that was set on fire here in the City of Good Neighbors, is still on the road to recovery. What happened to that dog was a sickening act, but its recovery is inspiring Albany to change some animal cruelty laws in New York State. From WKBW:
"After puppy Phoenix was found badly burned on Buffalo's east side, county and state lawmakers did some research. They found New York ranks 38th out of all 50 states in terms of laws to deter animal cruelty crimes.

…The crime raises these questions: who would hurt an innocent little puppy and what can be done to prevent another similar incident?

Assemblyman Sean Ryan (D-144) says 'The public wants to see something done, and New York's law is just antiquated. We haven't updated it and we fell behind.'

17-year-old Diondre Brown confessed to being the lookout. Brown and prosecutors say 19-year-old Adell Ziegler hung Phoenix from a tree, doused him with lighter fluid and lit him on fire.

The maximum punishment for felony animal cruelty in New York is currently two years behind bars and a five-thousand dollar fine.

The case of Phoenix sparked outrage across the region. The Erie County Legislature passed a resolution asking New York lawmakers to take a second look at animal cruelty laws.

Ryan is now sponsoring legislation that would increase the prison term to four years behind bars and up fines to $10-thousand.

Ryan adds 'Laws like this are proven to be a deterrent, and that why the national animal groups are focusing on this. They rank New York so low because the current law lacks any deterrence.'"
Smart Thing 3: Local Beer Does Good
This Smart Thing is dedicated to all those who always said a great theme park would make this town a popular tourist attraction. Guess what? We've had one all along.
The newly coined "Buffalo Brewery District" was unveiled on Wednesday by the Binational Alliance. Comprised of the Pearl Street Grille, The Lofts on Pearl, The Lafayette Hotel's Pan American Brewery, and the Sportsman's Tavern, the District will serve visitors with an all-within-walking-distance tour of craft beer (and lovely architecture).
"'Beer enthusiasts can come and visit multiple different breweries and sample many different styles if beers made by different brewers all within walking distance,' Brewmaster Phil Internicola (of Flying Bison) said.

The businesses believe they can draw tourists from Canada and the surrounding area by creating a Buffalo Brewery District.

'My goal is not to try to grab somebody from Clarence,' Pearl Street Managing Partner Earl Ketry said. 'My goal is to pull them from Pittsburgh, Cleveland, Youngstown, Chicago. Chicago? What are you talking about? You can't get Chicago. We think we can.'"
Now that's moxy!
And of course, it is an outstanding idea.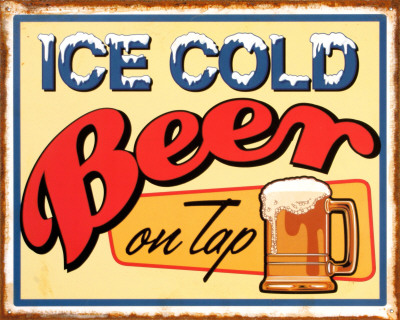 Beerfalo!
******
Note: "3 Smartest Things" is being produced to go along with the "5 Dumbest Things" series here on TB. "Why three," you ask? Well – far be it from me to break our time honored tradition of berating each other on the progress of our fair Queen City. Tell you what, when the new Peace Bridge goes up, we'll go up to five. And of course, feel free to follow me on Twitter to discuss all things trending in Buffalo, and check out my blog "Buffalo Sabres Nation" when you're bored at work. Your boss will appreciate your increased productivity afterwards.