The Erie County Fair is in full swing. It's a bittersweet event, full of things to ride, taste, and throw darts at, while also serving as a traditional reminder that summer is coming to an end.
Enjoy the rest of your summer, folks.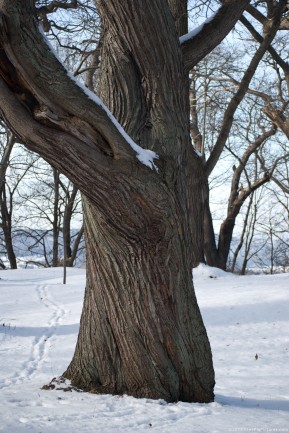 Smart Thing 1: Re-tree Buffalo/WNY
Did you know that Buffalo is/was known as the "City of Trees?" Buffalo has plenty of nicknames, but this one is generally lost to the better knowns, such as "The Queen City," "The Nickel City," and "The City of Good Neighbors."
The Olmstead Park and Parkway System has been keeping the city's green spaces alive and thriving, but there's another effort underway to re-tree the city outside of the parks' borders.
"Re-tree WNY" has teamed up with "GO Bike Buffalo" in this effort, and the benefits are more than just aesthetic:
Reduced and more appropriate traffic speeds;
Create safer walking and bicycling environments;
Added value to adjacent homes, businesses and tax base;
Reduced storm water run-off;
Protection from the elements;
Improved air quality;
And an overall better quality of life for all residents.
Hit the link above; recruit your kids (or your parents), your friends, your employees, or your neighbors. This is the kind of activity that is fun across the board, and helps the "City of Trees" at the same time.
Smart Thing 2: The Lake Effect Ice Cream Cart
We love our local businesses, we love festivals, and who the heck doesn't love ice cream? It only makes sense that Lake Effect Ice Cream has introduced its own ice cream cart for Larkin Square. The cart features a great design that harkens back to the time when the Larkin Soap Company was still operating.
Good stuff. Make mine a "Cinnamon Toast."
Smart Thing 3: Chalkfest and Movies in the Meadow
If you missed Chalkfest, head on over here for a nice review by Buffalo Rising that includes plenty of pics. You can also watch a video here, at WNYMedia.net.
The Parkside Community Association has launched its "Movies in the Meadow" series. Their line up includes can't-miss classics, and while you may have missed out on "Casablanca" and "Rear Window," there are plenty of titles left to enjoy. Check out the remaining schedule here.
I'll see you there for "Young Frankenstein." ("It's pronounced 'eye-gor!'")
******
Note: "3 Smartest Things" is being produced to go along with the "5 Dumbest Things" series here on TB. "Why three," you ask? Well – far be it from me to break our time honored tradition of berating each other on the progress of our fair Queen City. Tell you what, when the new Peace Bridge goes up, we'll go up to five. And of course, feel free to follow me on Twitter to discuss all things trending in Buffalo, and check out my blog "Buffalo Sabres Nation" when you're bored at work. Your boss will appreciate your increased productivity afterwards.