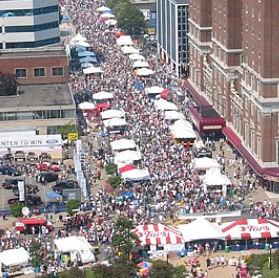 We take summer concerts, festivals, and celebrations seriously in Buffalo.  For many, these events are treated more like annual pilgrimages than simple days in the sun.   From the Allentown Art Festival to the Taste of Buffalo, these Summer events help piece together the cultural fabric of our city.
We all have our favorites, but we want to find out which events are the most entertaining, best managed, and best value to assemble the official Buffalo Summer Event Power Rankings.
Please let us hear from you, and take 5 minutes to the complete the survey at the link below. Please also share this survey with others who you think might want to take part.
We'll collect the data and publish the rankings next week.
The "Buffalo Summer Events" survey is now closed.