We know it's a pretty tough job market out there these days but… jeez!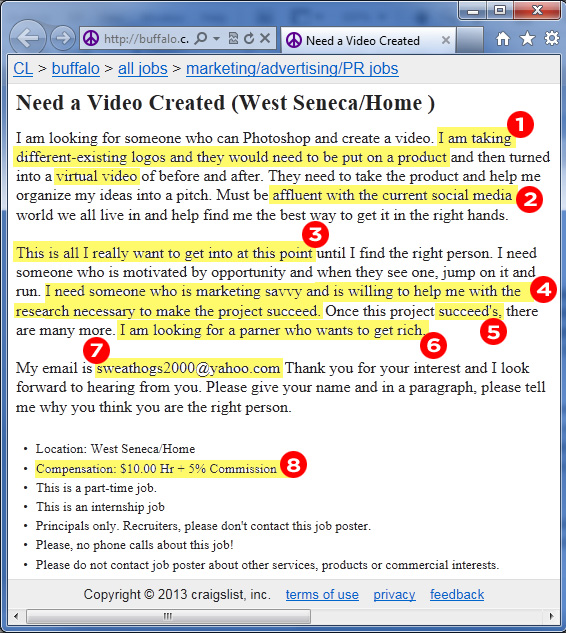 1 – "Taking different-existing logos and putting them on a product" sounds a lot like copyright infringement to me.  And what the hell is a virtual video? It's either a video, or not a video.
2 – Someone "affluent" with social media… Perhaps you're looking for Mark Zuckerberg?
3 – "I don't want to reveal this super awesome idea publicly because it's so incredible you'll have no choice but to steal it from me."
4 – "Need someone to market this, research this, and make the project succeed"… I understand you don't want to "get into it" here, but I'm starting to wonder what YOUR role in this revolutionary business idea might be.
5 – "succeed's"… c'mon, it's not like we're trying to decipher the usage of of "your" and "you're" here.
6 – Or more accurately, a PARTNER who wants to get YOU rich.
7 – Perfect.
8 – Even perfecter.
Still sounds like a good opportunity? To apply, visit http://buffalo.craigslist.org/mar/3599596057.html