Did you know that Bailey Avenue is the longest street in Buffalo?  It may be the dumbest, too.
DUMB THING 1: Used car lot called "Smiling Ted's" with a barbed wire fence. Doesn't seem all that smiley.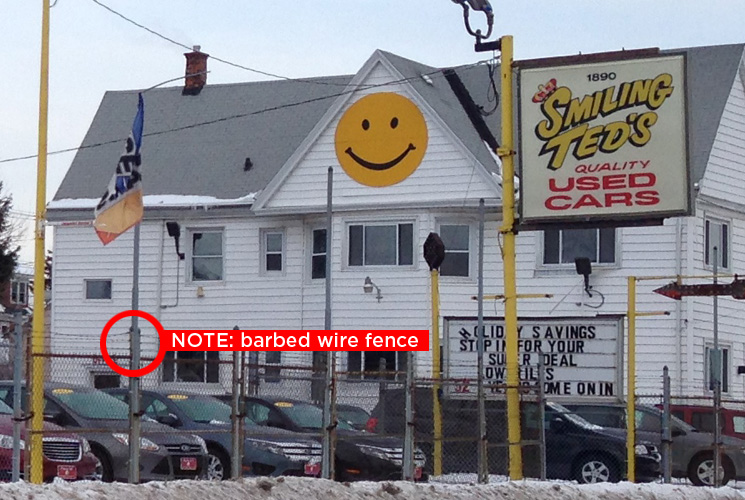 DUMB THING 2: We generally appreciate the modern, clean, and understated look for restaurant signage, but c'mon.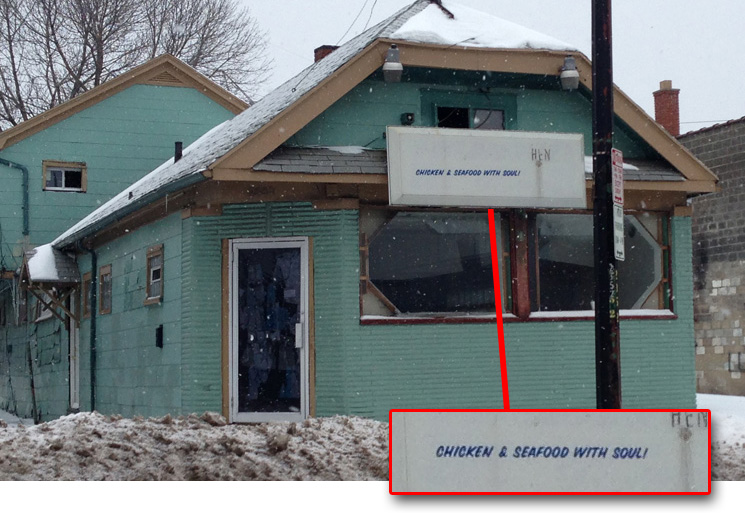 DUMB THING 3: Farm fresh? Doubt it.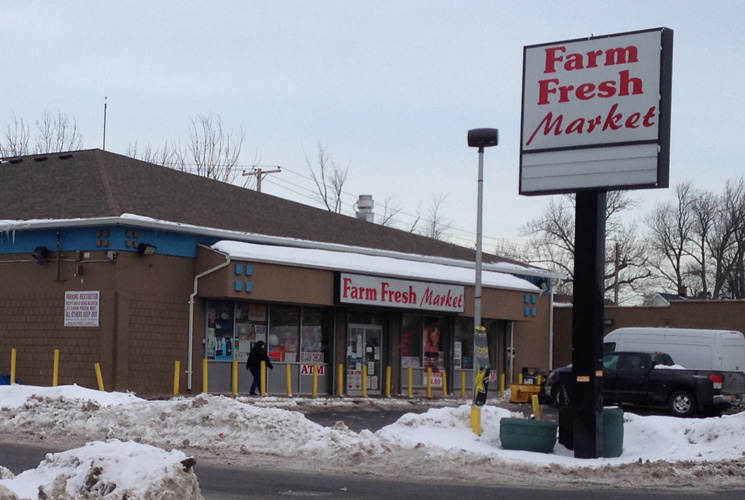 DUMB THING 4: Yep.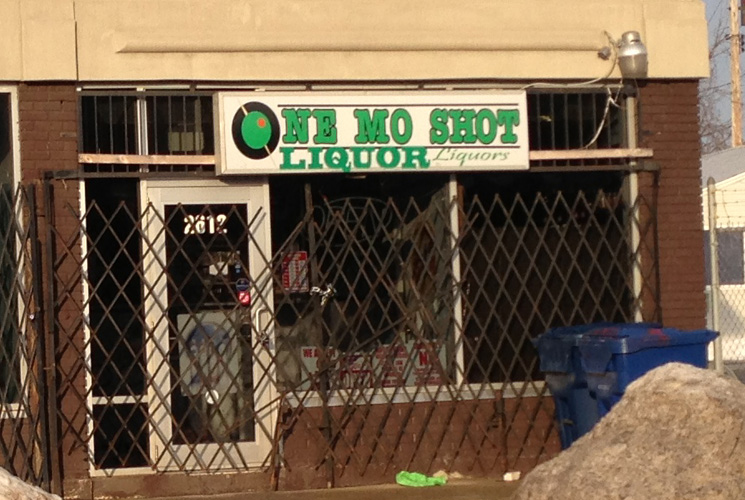 DUMB THING 5: As good as it gets!