You're a fop.

5. McDonald's Selling Chicken Wings
How upset can I get over this? If I'm eating at McDonald's, I've already conceded the point. I check my self-respect at the door.
4. Artist's Renderings Ahoy!
Yeah dawg, it's the Outer Harbor Development Project— get excited, get excited.
Vegas has the odds of this happening at 4% by the way.
Regardless, I want to know what is going to happen in this park during the winter months. All parks look great in the spring and summer. When those winds come roaring in off Lake Erie in February… uh, not so much. Give me some winter options for the joint and I'll believe we are trying with this.
3. IT'S BUFFALO SABRES HOCKEY
Team Update: [runs into room with fire poker in eye] YYYYYEEEEEAAAAAARRRRGGGGHHHHH AH AH AH AH AH YYYAAAAAA MY GOD MY GOD MY GOD
2. School Rankings. You Have Been Judged!
You know what's weird about this list? All the rich people are doing great! Ranked #1 is Pittsford, a town with the highest average household income in upstate. Wait, who did poorly then? Oh, it's all the poor people. Good thing the inequality gap isn't getting bigger.
1. Hey Look A Mentally Unstable Person With A Gun In This Country That's Weird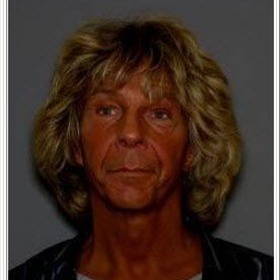 A fella named Joe Hollywood got himself killed a few days back. HA HA HA HE HAS A FUNNY NAME AND A BAD TAN HA HA THANKS FOR DYING FOR MY AMUSEMENT STRANGE TAN MAN. We're awesome people. City of good neighbors!
You will be shocked to learn a couple things about this gentleman.
He ran into police. A lot.
He had guns!
Of course he had guns! Because it is super easy to get guns in this country. It is way easier to get a gun than to figure out why a guy who had 18 incidents with police wasn't on some sort of medication or seeing a psychiatrist.
Good thing we are shutting down our country so poor people who have mental issues can't get the care they need.
What an awful place this is.