One of the allures of wrestling is that while the characters are huge over-the-top exaggerations, there is (almost) always a solid kernel of truth in their grossly surreal mannerisms and affectations.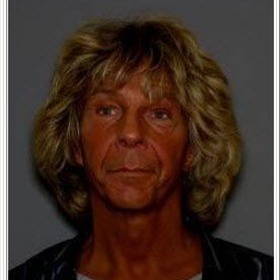 If Vince McMahon called you and asked you to invent a wrestling persona based on a Buffalo guy, and he was going to be a bad guy wrestler, you'd probably come up with something close to Joe Hollywood.
A drunken Bills fan with stupid nickname and a haircut that was really cool 30 years ago.
The perfect wrestler, right? But if you are a Buffalonian and you are reading this, there is an embarrassingly high chance that sentence can also describe you. (Yes, you too, ladies.)
While I don't think most people would think that sentence applies to them, the chance is almost 100% that  a Buffalonian reading this is closely related to, or counts among his circle of friends "a drunken Bills fan with a stupid nickname and a haircut that was really cool 30 years ago."
Most guys who fit this description are great guys. Really. Our neighbors, our friends, our uncles, our cousins, and look a little closer in the mirror—Us.
Just like a WWF (or whatever it's called now) heel, Joe Hollywood took our idiosyncrasies to the extreme.
Not satisfied with drinking canned beer on the couch, or even getting kicked out of the Ralph the old fashioned way, this guy was arrested running around at field level in a Santa suit.
Most of us have nicknames that make us cringe when they are used in front of our wives. He went before a judge to change his perfectly Buffalo polysyllabic Polish last name to that stupid nickname that someone probably gave him drunk in a bar one night.
And, well, the hair.
Many of us had some fun booting this guy around the other day, and I get it. Add a couple of dozen run-ins with police to his persona, and you have the mass-media personification of that guy in your neighborhood or family that always seems to shatter the peace.
God rest his soul, he was the worst-case-scenario Buffalonian, the least desirable outcome of someone raised in our Western New York environment. But that reflects on us.
Despite the occasional numb-the-pain-over-indulgence during football games, most of us are far closer to the "good guy Buffalo wrestler persona" than Joe Hollywood ever was… but think of how many wrestlers have quickly turned from good guy to bad guy to stretch out a career.
Any of us are two or three… or two or three dozen… bad breaks away from Joe Hollywood. If anything good comes of this, let it be a reminder that all of us here in Buffalo probably need a good haircut.