Dumb Thing 1 – Optional Borders
Google shows the red shaded area below as "Williamsville, NY" but places miles outside of this area claim "Williamsville" name in their address.
Borders exist for a reason, dude.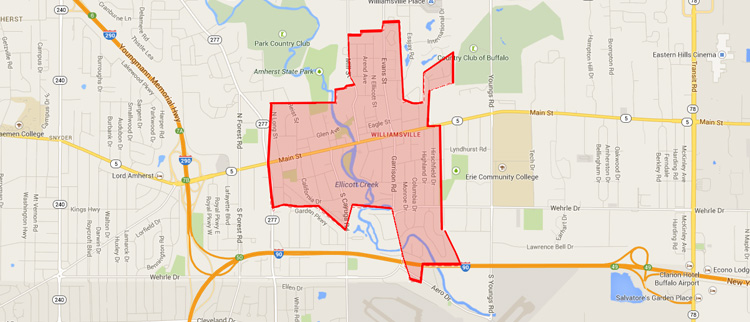 Dumb Thing 2 – Changing Street Names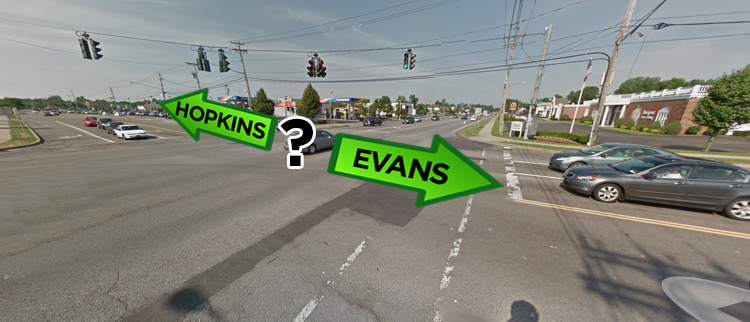 We all love how "Wehrle" kind of veers right but it also kind of turns into "Garrison"… then "Garrison" turns into "Evans"… which then, of course, promptly turns into "Hopkins."  And we also enjoy how "South Union" is just North of plain old "Union" Road.   One can only assume these were set up to intentionally confuse drivers and keep non-residents out of their precious little Williamsville.
Dumb Thing 3 – This Tennis Shop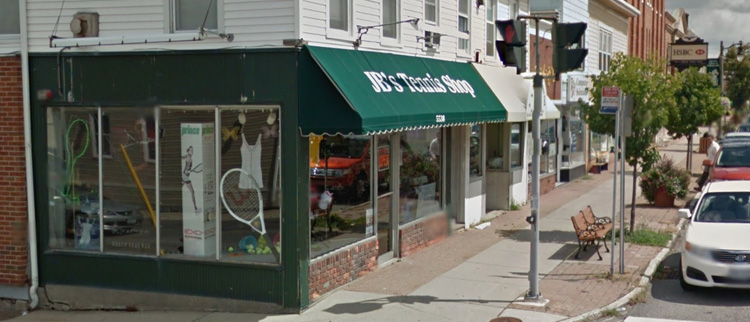 Well OF COURSE there's a  tennis shop in the middle of Williamsville. More like Dorkville… AMIRIGHT? And what's with the giant racquet in the window?
Dumb Thing 4 – The Eastern Hills Mall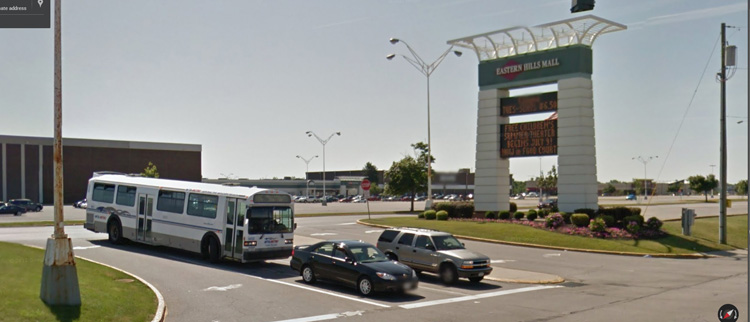 How a mall situated between some of Buffalo's most affluent suburbs has become little more than a mall-walking venue is a complete mystery. Maybe because it's a glorified flea market?
Dumb Thing 5 – Your Cul-de-Sac McMansion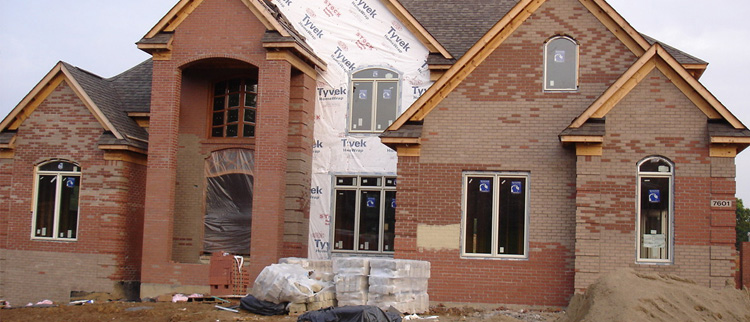 You spent years slaving under a boss you didn't respect, stocking away every penny you could, aspiring to one day live the dream in the quaint 14221.
It must have been rough when you discovered that the only people impressed by your Williamsville address already have one of their own.
The rest of us think of you as sheep.
Bonus Dumb Thing – Karma, Bitch
This Williamsville jeweler was arrested for selling fake diamonds to a bunch of FAKE PEOPLE to wear around their FAKE VILLAGE and show off to all their FAKE FRIENDS. And don't get me started on the only dumbass pet store in the civilized world still housing boxes full of puppies.