So, you're getting married. That means you've probably got an awful lot of vultures feeding you an awful lot of BS.
Do any of these sound familiar?
"You're cheap if you don't spend to excess when planning your wedding."
When it comes to your wedding day, society pushes you to spend like there's no tomorrow. Two month's salary on an engagement ring? Oh really, diamond ring seller, is that how much you think I should spend on a diamond ring? Thanks so much for the "advice" that doubles as the most egregious, self-serving marketing campaign in the history of ever.
"It's the most important day of your life so cost is no object."
When it's true love, you don't worry about what you're spending… is what a fool would say. Look, it's a big day but kicking off your life together with any more debt than necessary is just dumb. In fact, a recent study suggests that not only is this a bad financial strategy, it's actually harmful to your relationship and life-long commitment.
"You always get what you pay for."
False. You might feel like you're doing the right thing by spending as much as possible, but while the cheapest option might well be the worst, the most expensive option is rarely the best. Use common sense.
We doubt you're persuasive enough interested in scaling the whole thing down to a bare-bones event, but let's look at one place where you can save a ton of money and maximize value.
It's 2015.
99% of the guests at your wedding carry a camera at all times and 20% fancy themselves artists. Paying through the roof for the services of a traditional photography studio seems patently absurd but…
You don't want to leave your big day in the hands of friends or, god forbid, family.
a) They're not as talented as they think they are.
b) There's going to be an open bar. (DO NOT skimp here. Open bar is mandatory.)
There's got to be a middle ground, right?
RIGHT!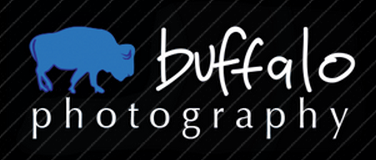 Here's a guy who thinks just like we do… and just like you should!
You want a professional…
It doesn't matter if your cousin has access to an iPhone12.
"Yes, we get it, your phone shoots at 2,000 MP!  Have you ever really checked the details? Try this–  take an image with your phone and email it to yourself.  You'll be prompted to select the file size when emailing the image and we would bet that the image is no greater than 2-3 MB.  From a professional standpoint, the image is useless.  Blow that puppy up to 11×14 and you will be overwhelmed with noise and fuzziness!"- Buffalo Photography
… without paying for the overhead costs of the legacy agencies.
The movie and music industries have been turned upside down in the digital age. Why? Technological advances in equipment allow talented and passionate individuals to turn out a product just as impressive as the big boys.
Photography has changed, too. Dark rooms are from the dark ages and if you're not posing for pictures in a studio, why do you need your photographer to have one?
Even with great equipment, an amateur won't cut it.
"It takes years to master photography, particularly in low-light settings such as the church or reception. Once the cake is eaten, the wedding dress is in storage, the cards are read and the kids are tossing spaghetti at each other– your wedding photos will be the only substantive product that will truly take you back to the day you got hitched." – Buffalo Photography
You probably want a high-end photo book.
If you're thinking of signing a contract to spend THOUSANDS of extra dollars just to get your hands on a fancy-schmancy photo album or book, think again.
"We made a choice long ago to offer albums and books AT COST +  $150. NOBODY DOES THIS. We use professional printers (Millers Lab, White House Custom Color, ProDPI) that only professional companies have access to." – Buffalo Photography
You want personal service.
Don't mess with your team's chemistry.
"You want somebody who will help your wedding run smoothly.  Word of advice, if your photographer is more interested in discussing albums and prints rather than what you would like, or your wedding day in general….get out of dodge!" – Buffalo Photography
You want to like your photographer.
You put too much thought into selecting each member of your wedding party to have the whole thing ruined by a jerk with a camera tagging along all day.
Consider that your wedding photographer will likely be spending more time with you than your own mom. You'd hate find out on your big day that you just don't like the clown holding the camera. – Buffalo Photography
You owe it to yourself to consider the only sensible option for your wedding… a professional photographer who isn't ripping you off.
Click photo below to learn more about Buffalo Photography.