By now, everybody knows that you go to Canalside for concerts and for daily stuff like yoga and Zumba. It's almost silly sometimes with the number of things packed into the schedule there every day.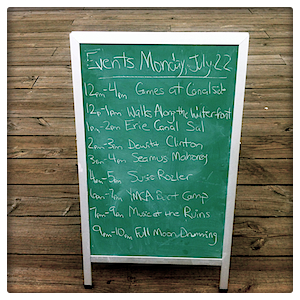 With the focus on events, it's easy to forget that Canalside is also a place where you can just do your own thing — and by "your own thing" I mean "play games with their stuff."
What stuff you ask? The stuff at the Game Shack.
Yes, that's a cornhole game in the back. No, you cannot call ahead and reserve it.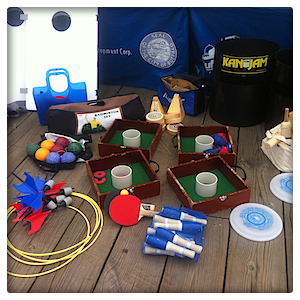 This would explain those mysterious duck tracks in the sand box.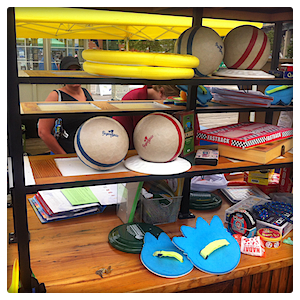 Can you spot the talking cyclops hand? I can.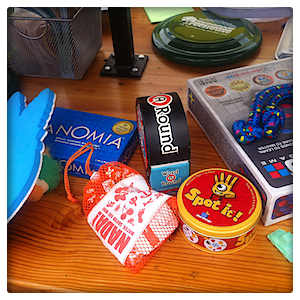 It looks like someone broke into everybody's garages from yesteryear, took whatever was on the shelves, and stashed it on the shelves of the Game Shack. (This makes it way easier to find your old stuff.) All games are offered gratis, courtesy of Canalside and The Treehouse — you just walk up to the cart, point to whatever game suits your pleasure, and walk off with it for the cost of nothing plus your ID.
This is where you get the goodness.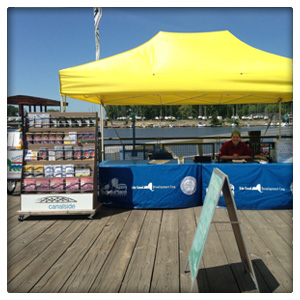 ID? Check. Nothing else. Check. Yup, got everything I need to play games at Canalside.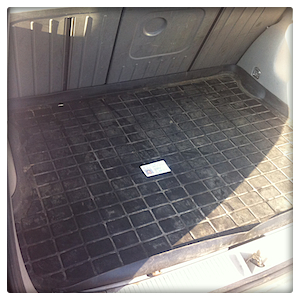 Cornhole. Kan Jam. Jarts (sadly, not the kind that will impale your foot). Real Frisbees, and bizarre big soft frisbees that are bigger than 5 year olds. Trac Ball. Bocce Ball. Croquet. Ladderball. It's like a candy store of nostalgia and "I've always wanted to try that."
You say Ladderball. I say, "Run!"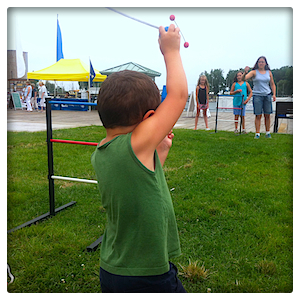 Remember that epic, 18-1 deficit, come-from-behind Kan Jam victory you had two summers ago? Remember how almost no one was around to witness it? Canalside's Game Shack promises that such feats shall never go unwitnessed, nor forgotten, again.
For full information on the games at Canalside, visit CanalsideBuffalo.com.
***SPONSORED POST***