Here's what I remember a friend telling me in the first conversation I ever had about Viking Lobster Company.
Bring a bunch of people.

You're going to eat a LOT of food.

It's BYOB.
Plan on being there for awhile.
You'll love it.
My wife and I decided to give it a shot for our anniversary dinner. It's one of those "hey, have you tried this place?" places but I've never seen, heard, or read an advertisement for it. After one visit, I feel compelled to spread the word.
All of the above statements from my friend's "review" are true (although there were only 2 people in our bunch.)

It's located in the Black Rock section of Buffalo, an area that you don't likely have occasion to visit frequently. As such, it's a little tricky to find but, hey, that's why everyone's got a GPS these days. The address is 366 Tonawanda Street (at the corner of Austin.)
It doesn't look like much from the outside…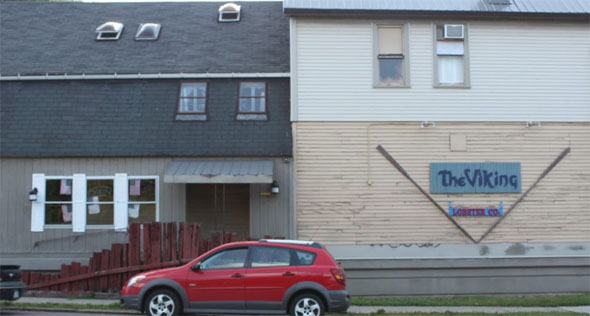 … but the inside is clean and comfortable.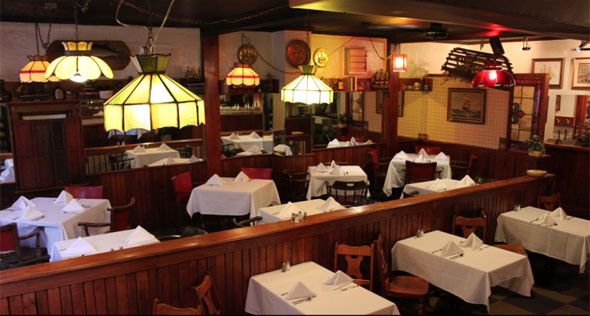 Viking Lobster House has no bar/liquor license which is a problem AWESOME since you can roll in with the adult beverages of your choice. We brought champagne (anniversary!) and a bottle of wine that we never opened because we were too busy drinking butter. (Not really… but kinda.) Bottom line, it's completely acceptable to show up with a crowd of people and a cases of beer. No judging. And it's BYOB without a BS "corking fee."
We ordered 2 appetizers to share– clams casino and a lobster egg roll. After that plus soup and salad, we were already starting to feel full.
Had to keep plugging since we had yet to receive the… Viking Feast! A whole lobster, a pile of crab legs, shrimp, scallops, broiled haddock, plus smashed potatoes with bacon. (Note: We ordered the feast for ONE– and it was plenty.)
When we thought we might be done, we sought the advice of our waitress (who also seems to be the owner) regarding our lobster meat extraction strategy. She left briefly, returned wearing gloves, and proceeded to rip open our lobster (with permission) to expose the sweetest part of the meal. Very cool.
I looked up Viking Lobster Company's Facebook page when I got home and found this message.
We left stuffed and happy– happy enough that I couldn't resist writing about our experience.
Want to try it for yourself? Here's what you need to know.
They're open Wednesday through Saturday from 5-9pm.

Reservations are required. Call (716) 873-1079.
BYOB
Cash only.
None of the photos above were taken by me. I was too busy eating.