Last month we talked here about the #BillsMafia and Del Reid's @26Shirts charity campaign. They are currently on shirt #2. Make sure to follow the Twitter account, or keep checking the website for new designs after the football season has mercifully ended.
After all, we don't have to just root for the team. We can also root for each other.
Smart Thing 1: Taco Vino VI: Tacos, Wine and Charity
Need a way to warm up from all that stupid snow* (aside from the exercise of shovelling all that stupid snow)? Check out Taco Vino VI (scheduled for December 23rd):
"Tacos, wine, and friends? Yes please! Taco Vino IV is here! Take a break from the holiday hustle and bustle on December 23rd at Salumeria Belsito with Social Media Club Buffalo. Enjoy delicious wine, and everyone's favorite tacos and goodies from Lloyd's taco truck!

This year's event will take place on Monday, December 23rd from 6:00pm – 9:00pm. Tickets are $5.00 ($1.09 processing fee) presale and $8.00 at the door! Featured wines will be available to pair with your favorite Lloyd's Taco Truck goodies. Stay tuned for specials and prizes throughout the night!

Taco Vino was nominated in 2012 for Buffalo Niagara Event Professionals (BNEP) People's Choice Outstanding Event Award. Join us again this year and help to keep this a must attend event in Buffalo!

Donate a Canned Good – We will be collecting canned goods and other non-perishable food items for the Food bank of WNY. Everyone who brings a donation will receive additional entries in the prize raffle and will get their picture taken to be posted on our SMC Buffalo Instagram account!!"
'Tis the giving season! Bring a canned good or non-perishable item to #TacoVinoIV & be entered into our prize raffle! http://t.co/mZbPhUNiWu

— SocialMediaClub (@SMCBuffalo) December 18, 2013
You can follow SMCBuf via the tweet above, and can find daily updates on Lloyd on Twitter at @WheresLloyd.
*I promised myself I wouldn't mention the snow. I mentioned the snow. I apologize to all of my readers.
Smart Thing 2: Shovel your Driveway with your Phone
OK, I'm just going to keep running with this snow thing.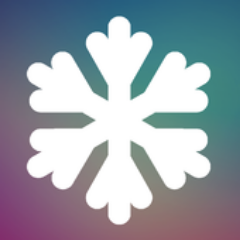 Plowz is an ingenious snow clearing app that serves the Buffalo, Rochester and Syracuse areas (with more municipalities on the way). It is plausibly the easiest way ever to get your driveway plowed:
"Tap the "Schedule a Plow" button on our app and we'll assign a plower to your home based on your desired time and location. Yes, you can even send PLOWZ to Grandma's house!"
Here's a quick vid on how it works:
Plowz is serving Syracuse, Rochester and Buffalo. Our drivers are out in full force. Time to order a plow before… http://t.co/ZyPu25c1g7

— Plowz (@plowzapp) December 16, 2013
Smart Thing 3: The Buffalo Mini Maker Faire
The Buffalo's inaugural Mini Maker Faire is now accepting applications from "makers" for their March 1st event at the Science Museum. Mark your calendars. This is going to be a great (and hey, snow-free) event:
"Maker Faire is the Greatest Show (and Tell) on Earth—a family-friendly showcase of invention, creativity and resourcefulness, and a celebration of the Maker movement. It's a place where people show what they are making, and share what they are learning.

Makers range from tech enthusiasts to crafters to homesteaders to scientists to garage tinkerers. They are of all ages and backgrounds. The aim of Maker Faire is to entertain, inform, connect and grow this community.

The original Maker Faire event was held in San Mateo, CA and in 2013 celebrated its eighth annual show with some 900 makers and 120,000 people in attendance. World Maker Faire New York, the other flagship event, has grown in three years to 500+ makers and 55,000 attendees. Detroit, Kansas City, Newcastle (UK), Rome, and Tokyo are the home of "featured" 2013 Maker Faires (200+ makers), and community-driven, independently organized Mini Maker Faires are now being produced around the United States and the world—including right here in Buffalo."
If you're not a "Maker", per se, but would still like to get involved with the event, consider becoming a volunteer! http://t.co/z0ucU6HjZd

— Buffalo Maker Faire (@BuffaloMakers) December 17, 2013
***
Note: "3 Smartest Things" is being produced to go along with the "5 Dumbest Things" series here on TB. "Why three," you ask? Well – far be it from me to break our time honored tradition of berating each other on the progress of our fair Queen City. Tell you what, when the new Peace Bridge goes up, we'll go up to five. And of course, feel free to follow me on Twitter to discuss all things trending in Buffalo. Your boss will appreciate your increased productivity afterwards.