What do you mean "Meichelak" is a jersey foul?
You guys are no fun sometimes.
Smart Thing One: Zemgus Girgensons Speaks Candidly on Refs, Rebuilds, Russia, Lucic
It's not often that you are treated to a truly revealing interview with a hockey player. Far too often they rely on tired old cliches, or put forth generalizations that they feel that their brotherhood of teammates, agents, coaches or GMs prefers or expects them to say. Which is lame.
Zemgus Girgensons doesn't back down on much in life, and now we can add interviews to the growing list of things he can destroy with his body or mind.
He sat down recently with La.lv (a Latvian newspaper), and a Latvian user and member of HF Boards was kind enough to translate it for his North American audience. Here's some highlight reel snippets:
Sabres gave summer workout program to you?

Yes. From June there are ground workouts. They believe it will help me to be fully ready for the training camp, and it's pretty hard right away.

Is working in the summer now, harder than when you were a junior?

This summer it will be harder because I gained some weight. Almost two month I didn't do anything, but was eating the same. I didn't step on the scale, but I just can feel I gained some. We were told how much body fat is allowed when the camp starts. It was never a problem for me before.

Your shooting percentage is 13, best in the team. It isn't all luck, is it?

Skill and some luck I would say. I always had a good shot. Coaches always told me, that I need to shoot more, that I pass too much. But I'am not working too hard on my shot. We have one training machine, when you can shoot for the accuracy. I have the worst result on the team, because I always try and shoot strong. In the real games you need to shoot with power, because if you allow goalie to regroup, chances you will get the puck past them are very small.

There were a rough first two years in the NHL for you. Team finished last in both of them. How are you feeling about all those loses?

You need to learn how to lose. There were guys who already took loses for granted, and forgot how is it to win. Before the games some thought that there is zero chance we can win. Mentally you need to be strong, so that always losing will not start to feel normal for you.

So how was it for you?

Hard. After loses there is dead silence in the locker-room, and we had 60 of those games.. Sometimes you try to just not get minus rating in the game. Set some minor goals for the game, something to keep you motivated.

Are referees respecting you?

No. I don't think they respect any youngsters. Vets are allowed to do what they want on the face-off dot. But I need to stay still. I think it will come after some time.

Did you know you are selected in the KHL draft?

Yes. CSKA selected me in 2011. But we were never in contact.

Were you in Russia?

Yes, in Russia and Belarus. These are two countries I will never spend my holidays in.

Can you imagine a situation you will be playing in the KHL?

Anything can happen, but I think I will never play in Russia. I could not live in that country. For big money? If something suddenly goes terribly wrong with NHL, and I would need a lot of money, then maybe.. But for now i have a good career here, so I will not leave all of that just for money.

You had a fight this year.

Yeah, it was in games against Tampa. Hedman got me in the knee, and Paquette grabbed me, I didn't wanna fight, but agreed. It was a even fight, I got him pretty good one time. I don't like to fight, you need more strength for that. And often my height and weight guys don't even offer. This year two guys were offering – Milan Lucic and Chris Neil. Both probably could had ruined my career.
You can always tell when it's an interview from a foreign press when they don't ask a question on the Bills' playoff chances. Anyway, hit the link above for the entire interview.
Great job, as usual, Zemgus.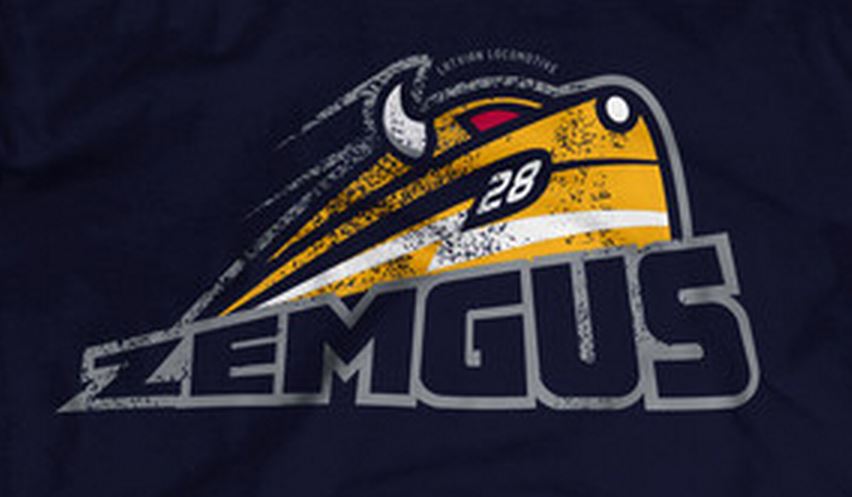 Smart Thing 2: WNY Students Are Putting Together Innovative Builds In The "Sandbox"
A tech challenge is underway for students from the WNY area, and the projects are inspired. From Dan Miner of Buffalo Business First:
"Eight high-tech startup companies run by college students are set to begin the summer accelerator program at d!g on the Buffalo Niagara Medical Campus on June 1.

The Buffalo Student Sandbox program, run by WNY Innovation Hot Spot, will include a $2,000 seed grant for each business and a $300 weekly stipend per team member for the duration of the program, between Monday and July 31."
You can find WNY Innovation Hot Spot on Twitter here. Meanwhile, click the link above to read about the work being done, which includes laser-targeted chemotherapy drug formulation, self-navigation systems for boats, business and education apps, and more.
Smart Thing Three: Bedenko's Tale Of Two Buffalos
Buffalo progress has been a long running theme here on Smart Things. Alan Bedenko of The Public recently penned one of the most honest pieces on where we are, where we've been, and where we need to go. Here's a sampling:
"If you want real evidence of a regional renaissance — not the edifice of faux revival, or twee things to distract the well-to-do – but the actual, quantifiable and sustainable indicia of revival, look at the jobs data. Buffalo-Niagara has seen strong growth in private sector employment, and the upstate unemployment rate is lower than the national average at 5.1%. In just the last calendar year, 8,100 new jobs were created in our region.

We have a lot of work to do in terms of crime, education, and ensuring that our economic good times are widely applicable. We have schools to fix, neighborhoods to rebuild, and kids to educate. Blue bikes and paddle boats won't lift families out of poverty — but jobs will."
Bedenko touches on many other issues, including education, murders, beer, and the HSBC tower. Some good news, some bad. It is all highly recommended reading.
Smart Thing Honorable Mentions/Tweet Roll:
Hi, Elon!
Gupta: Solar City will have largest solar energy parts maker in all of North America in Buffalo, producing up to 10,000 panels daily.

— Michael Mroziak (@MrozWBFO) June 18, 2015
  We've had some fine camera work happening all over downtown lately. Here's a fresh take:
Swirling clouds surround the @HARBORCTR complex. #fisheyelens #OneBuffalo pic.twitter.com/18yTjzTMK1 — Craig Kanalley (@ckanal) June 18, 2015
Compliments from the king!
Last year, @Sheng_Peng wrote about Terry Murray's impact on the young Kings after he took over. Good move, Buffalo. http://t.co/2HGRLApLmc — Jewels frm the Crown (@JFTC_Kings) June 18, 2015
The Shout Song also works very, very well:
If you're in another city & you see someone wearing Buffalo sports gear, you must immediately scream LETS GO BUFFALO at them. #TheRules

— Buffalo Girl (@BuffaloGrlProbs) June 17, 2015
Turn your speakers up for Amber Simone.
***
Note: Questions? Comments? Have a Smart Thing? You can find Scott Michalak making candid assertions of his own at @ScottyMCSS.