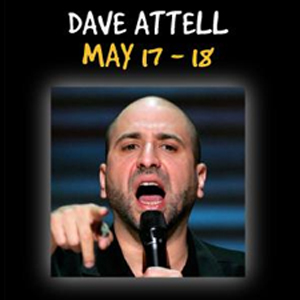 When we first heard that Helium Comedy Club was opening in Buffalo, we were excited because we pictured weekends like this one.
Dave Attell is brilliant. He'll play 2 shows tonight and 2 more tomorrow, each to a room packed with people laughing, feeling evil for laughing, and subsequently laughing even harder at that.
(Tickets for Saturday's early show are no longer available online, but you can find tix for the other shows here.)
It's been a great first 6 months for Helium, with performances from Jim Norton, JB Smoove, and Mike Birbiglia (among many others) in the books and upcoming dates with Bobby Lee, Doug Benson, and Mark Maron.
And Helium isn't the only place in town to find top national comics. Kleinhan's Music Hall has suddenly stepped up its comedy game– Louis C.K. and Aziz Ansari each played there recently, and Bill Burr and Bill Maher are on the schedule.
Add in the rising local comedy scene and it's really starting to feel like we're on to something.
People like to laugh.
Who knew?