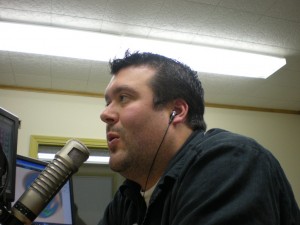 Here's how real it is…  I have a job.
After a little over a year on the sidelines, a desirable full-time gig has presented itself and it's happening right here on the web.  Beginning August 1, I will no longer be an unemployed father/husband/loser.
Trending Buffalo is the place I will now call home.
We've spent the last couple of months testing things out and seeing if this is going to be a viable career option for me.  It turns out that…  yes, we're cool.  There have already been flashes of what this site can become and they have us very excited about its future.
My official title at Trending Buffalo will be "Managing Editor."  Here's what it means to me.  This site will get the attention it deserves.
There is room for a digital-only sports-more-than-other-things medium in WNY.  We'll have to fight to get the kind of access to the pro teams in town that traditional media sources already have.  I plan to utilize my experience as a "real" media guy to make this site the place that bridges the gap between old school and new school.
With my radio background, I'm more comfortable behind a microphone than I am I sitting at a keyboard.  That said, I'll likely write as much as I talk.  Still, we've put money into upgrading my audio equipment (and I think the most recent podcast with Tim Graham sounds like the best of the bunch.)  There are big plans for the daily podcast.
I have been, and continue, seeking out the best possible contributors to the site.  We've got people already writing, others lined up, an intern on the way, and, oh yeah, football and hockey seasons around the corner.
If you like what you read or hear, please share the site with others.
We're just getting started.