Sometimes at Trending Buffalo, we can see the future.
With glimpses of the sun poking through and a crowd heading downtown to catch Thursday at Canalside tonight, we can see tomorrow and it will look (or sound) something like this.
"Parking for Thursday at Canalside was a nightmare."
"I gave up on finding a spot and went home."
"Next time, I'm taking the Metro Rail."
Yep, it's a little tough to navigate Canalside by car right now. Ongoing construction is a long-term positive but a short-term negative.
Step one is getting there.
Cool video but it's not going to do much for you when the place is mobbed. Sure, you might get lucky and find a street spot but to eliminate the hassle, make a plan and go with it. Here are your three options.
PLAN A: Pretend you're going to a Sabres game.
Use the ramp adjacent to First Niagara Center or any of the flat lots lining Perry Street between Mississippi and Michigan. If you've never seen the back of the FNC, here's your chance. After parking, you'll cut behind the building because Perry Street in front of it is closed.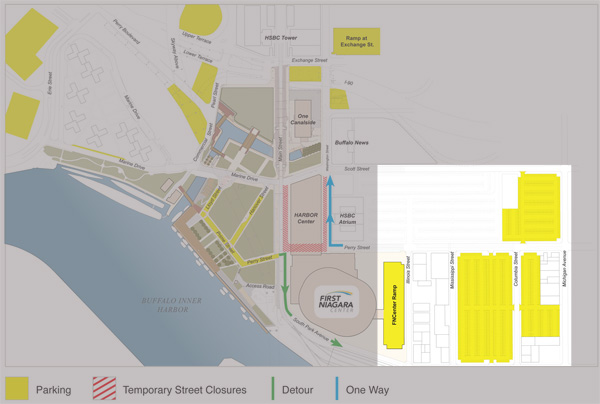 i
PLAN B: Pretend you're going to a Bisons game (or a pre-1996 Sabres game.)
Use the ramp at Washington and Exchange or any of the lots surrounding the old Aud site.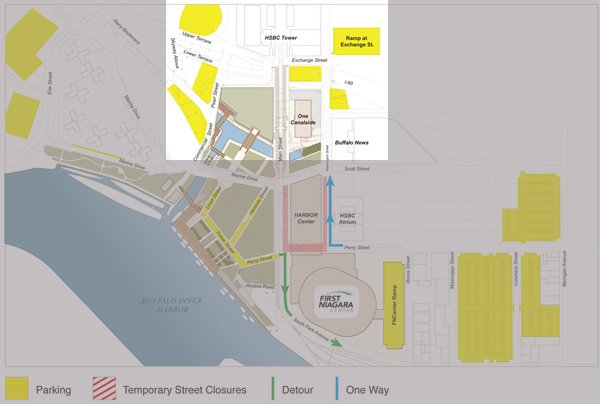 PLAN C: Pretend you're going to Erie Basin Marina.
Take Marine Drive out to the Marina and park near The Hatch.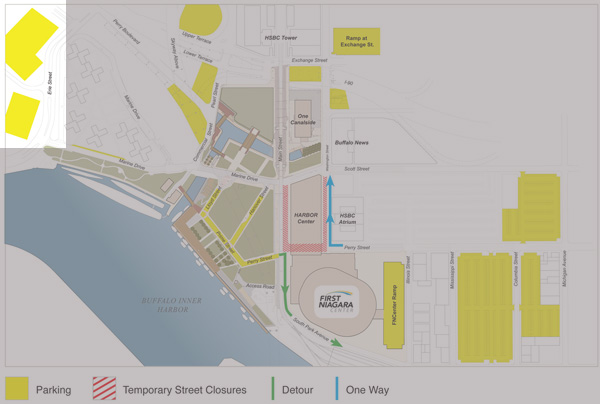 This has been a public service announcement from your friends here at Trending Buffalo.
Carry on.
***SPONSORED POST***