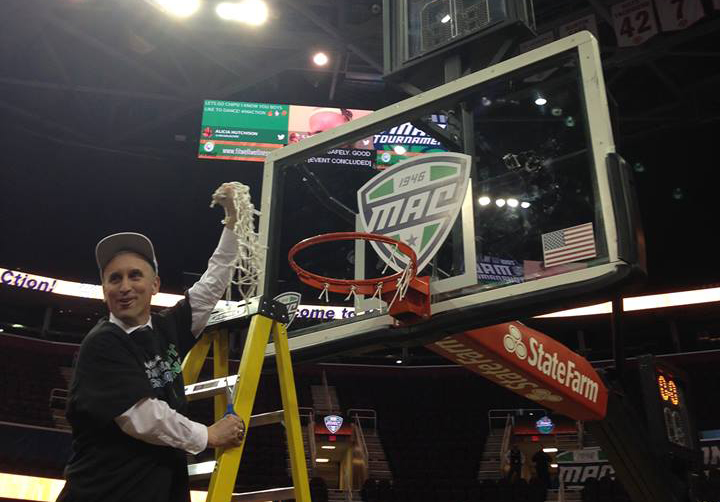 I've spent all season trying to talk to anyone who would listen about this year's version of the UB Bulls.
It occurs to me that many who didn't care before may suddenly care.
So, here goes.
IT'S A CONFIDENT GROUP, PART ONE.
The public debut of Bobby Hurley's Bulls took place in 2013 at an open practice called Bulls Madness. The team was led onto the court by freshman Shannon "Hollywood" Evans. He was wearing sunglasses. At night. Indoors. On a basketball court.
IT'S A CONFIDENT GROUP, PART TWO.
Early in the (non-conference) season while hosting The Bobby Hurley Show on the radio, I made an offhand comment to Justin Moss that "Eastern Michigan looks good, huh?" (They had just beaten the Michigan Wolverines.) His reply was "Yeah. We're better."
IT'S A CONFIDENT GROUP, PART THREE.
Oopington Dot Gif pic.twitter.com/BWXKskidfD — Uonrad Bostiller (@conradmostiller) March 15, 2015
If you attended a Bulls home game this season and didn't see an alley-oop, you got ripped off. It's not just a part of what they do, it's who they are. They put on a show. Sometimes it backfires (see the late game technical foul in the MAC tourney semifinal) but you just have to accept that they're going to take some chances because they (usually led by Evans/Bearden) think they can pull off some spectacular stuff. They're usually right.
A 12-SEED SOUNDS ABOUT RIGHT.
11-13 makes sense. 10 or 14 wouldn't be absurd. 9 or 15 would be crazy.
YES, THESE GUYS COULD MAKE A RUN.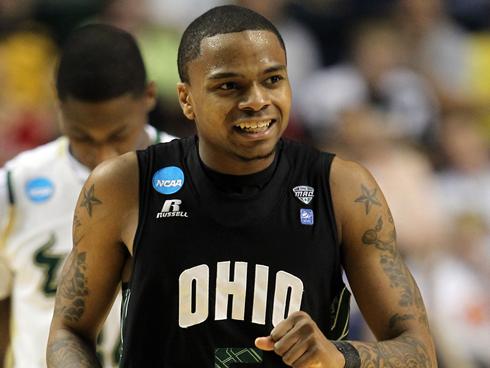 Kentucky and Wisconsin are likely one-seeds. The Bulls played both (on the road) this season and led both at the half. Three years ago, the MAC's Ohio Bobcats made it through to the round of 16. In 2002, Kent State got through to the round of 8.
IF YOU'VE ONLY SEEN THE LAST TWO GAMES OF JUSTIN MOSS, YOU HAVEN'T SEEN JUSTIN MOSS.
He turned an ankle in practice this week and fought through it. It was a noble effort and meant a lot to the cause but that was NOT the Justin Moss we've seen all year. Here's hoping he's himself when the Bulls play on Thursday or Friday.
DEPTH IS A CONCERN.
Bobby Hurley plays eight guys. That's it. He doesn't mostly or basically play eight guys. He plays eight. So, avoiding foul trouble and injuries is key.
THEY SHOULD BE EVEN BETTER NEXT YEAR.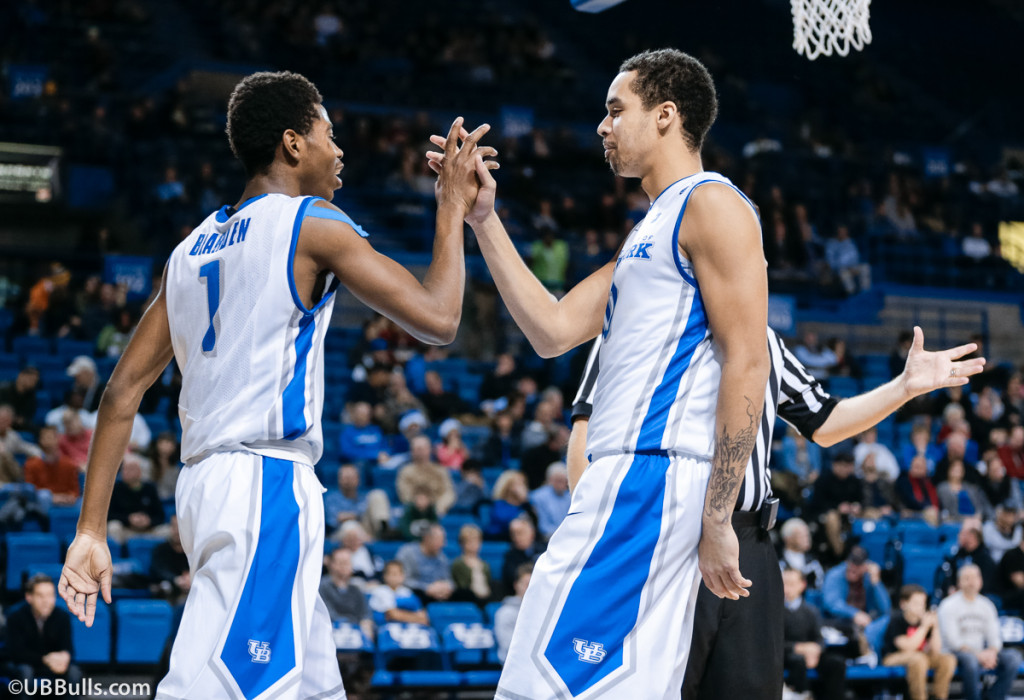 The roster boasts only two seniors (Xavier Ford and Will Regan) and they essentially share a spot in the lineup. MAC Player of the Year Justin Moss is a junior. The impressive three-guard combo of Jarryn Skeete, Shannon Evans (not pictured) and Bearden will return as a senior, junior, and sophomore.
SHUT UP ABOUT "NEW YORK."
It's a connotation thing. The name of the school is "State University of New York at Buffalo." Instead of stressing the part that people think uncool, they're stressing the part that gets worldwide respect. Don't worry, you'll still see "Buffalo" on your bracket.
THIS DOESN'T MEAN HURLEY HAS TO LEAVE.
Let's say Duke is his dream job. Why does he need to bounce from school to school to school to get there? Hang out. Keep doing what you're doing. Let your kids stay in the same schools. When 68-year-old Coach K hangs it up, I PROMISE your resume will get you to the short list.
GO BULLS!