Tampa Bay Lightning GM Steve Yzerman says Steven Stamkos won't be traded before the deadline.
Great, because unrestricted free agency looms on July 1 and the Buffalo Sabres are the logical landing spot for Stamkos, the most talented goal-scorer in the NHL.
Here's why.
1 – Straight Cash, Homey

Sure, the CBA lets the Lightning offer Stamkos an 8-year deal (one year longer than any other team) but with several big boy contracts already on the books and more (Hedman, Kucherov) coming up, Tampa's running low on the flexibility required to keep the 2008 first-overall draft pick in the fold.
Buffalo has both the financial appetite and long-term cap room to match or exceed the offer any other team can present.
2 – Buffalo is close (enough) to winning.

While the current NHL standings don't inspire an especially hopeful outlook for the Sabres, the pending rise is undeniable.
Steven Stamkos won't be "the plan" for Buffalo. The future is built around an insanely youthful core (including the two second-overall picks seen above) and still has that new car smell.
Stamkos becomes a piece in the machine and… commence winning!
3 – Agent Don Meehan is people who know people.

Stamkos' agent is Don Meehan.
A quick glance at Meehan's stable of clients reveals some familiar names like Evander Kane, Robin Lehner, David Legwand, Matt Moulson, and Ryan O'Reilly.
Those aren't just Sabres but high-profile, big money players— all acquired/signed since GMTM took over.
Murray is collecting Meehan clients like we used to collect hockey cards and this working relationship plays significantly in Buffalo's favor.

4 – Buffalo is close (enough) to home.

Maybe Stamkos is keen on playing near his hometown of Markham, Ontario.
Although Markham began calling itself a "city" in 2012, it's still essentially a suburb of Toronto.
Markham is also just 120 miles from Buffalo– barely a 2-hour drive or, if you're tight with Evander Kane, like a 12-minute flight. Private jets FTW!
You may ask "But if Stamkos wants to be near Toronto, why not play, you know, IN TORONTO?"
Well…
5 – Buffalo is appropriately hockey crazy.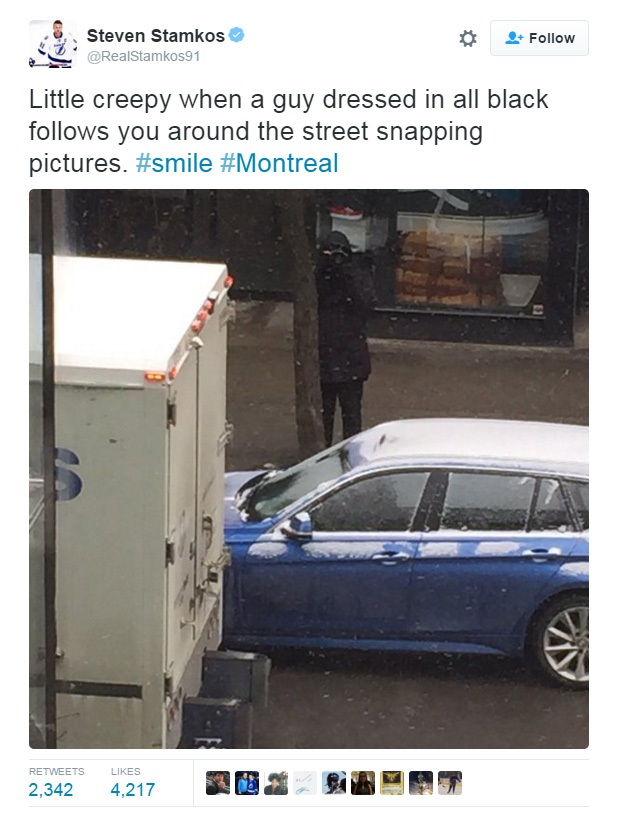 Sometimes you want to go where everybody knows your name. But sometimes, they don't just know your name. They also follow you around with a telephoto lens.
As seen above, Stamkos knows firsthand that Montreal is a stalker– and isn't Toronto really just Montreal without the smoked meat and the championship parades?
There's no more scrutinized gig in sports than "highest paid member of the Toronto Maple Leafs." Given the choice of playing anywhere in the league, why would this uber-elite forward intentionally put a Maple Leaf on his chest? He wouldn't. Toronto is too crazy.
The "hockey culture" in Tampa is exactly the opposite. It doesn't exist… and what fun is that? Tampa isn't crazy at all.
Buffalo is right there in the hockey crazy sweet spot.
Win and you're the king. Lose and, well, you're still basically the king.
This is what Ted Black was talking about when he started throwing around the term "hockey heaven."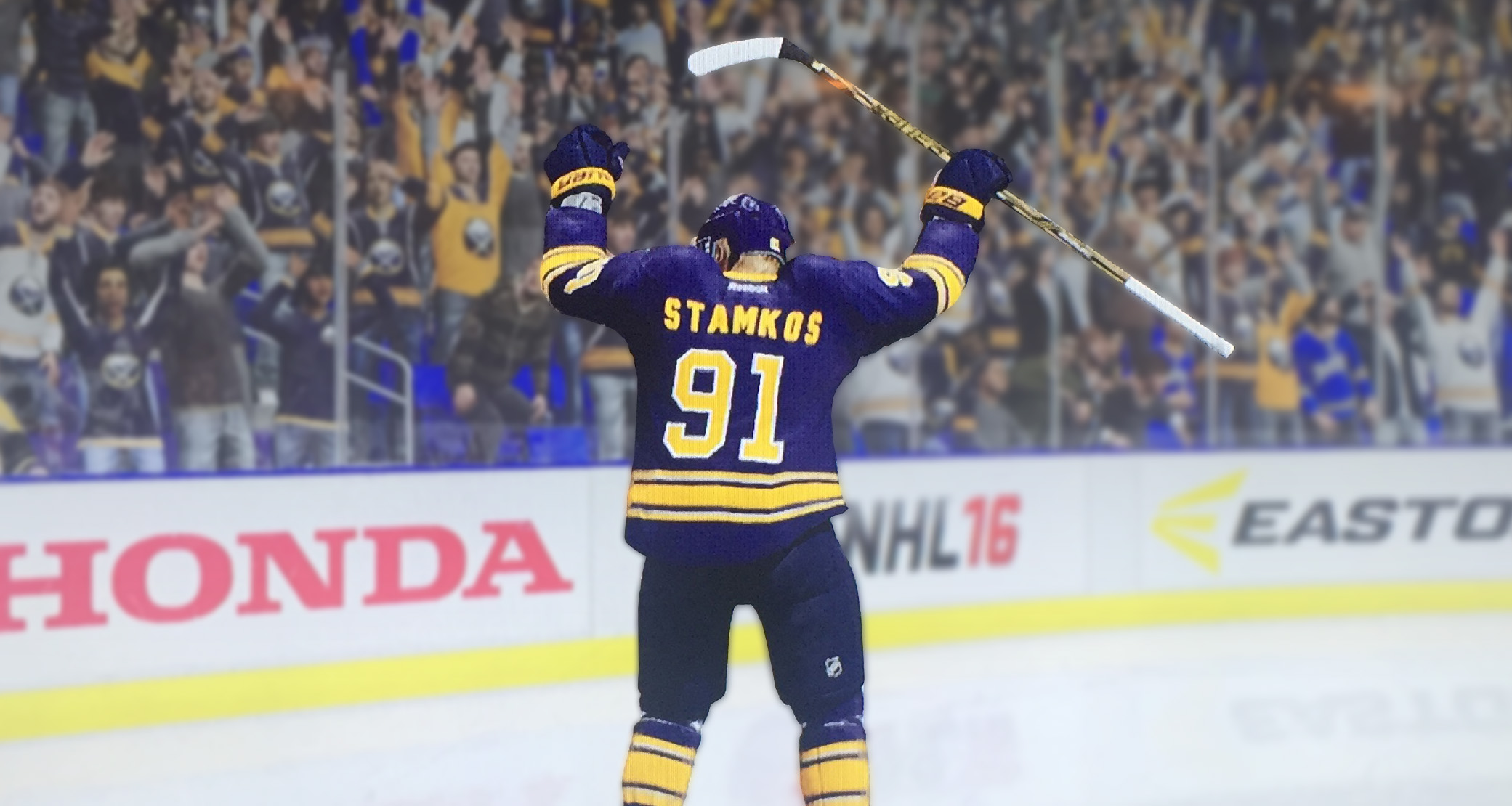 Who wouldn't sign up for that?