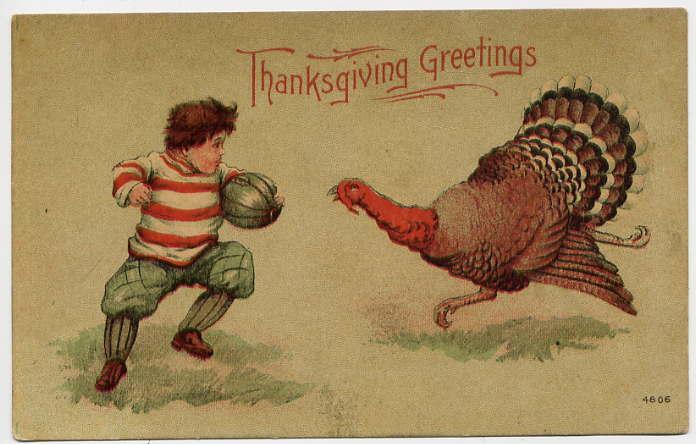 WAR OF 1812 FOOTBALL PROGNOSTICATION:
Thanksgiving Edition
(Editor's note: Mixed into a rambling narrative about the current state of affairs in the NFL loaded with historical and pop culture references, Mr. Brutal makes some football picks. Why does he call it the "War of 1812 Football Prognostication"? He likes history, he's Canadian, and it probably has something to do with those two facts. That's all we've got.)
Thursday, November 27, 2014
12:30 pm Eastern Standard Time
Chicago @ DETROIT (-6) 47
During the War of 1812, Fort Detroit was the first major casualty. The first large settlement to fall to the British was Detroit thanks to the cunning and aggressive leadership of British General Sir Isaac Brock & Native-American leader Tecumseh. The first Governor of the Michigan territory was General William Hull, a man whose role in the surrender of Detroit on August 16, 1812 was critical.
His level of culpability is debatable, but only between the range of passive ignorant indifference to total cowardice. Hull had the much larger force, better armaments & a winter's supply of food. However, he was terrified of the Native Americans and what they might do to him and his men if they were defeated in battle. The British had intercepted letters of Hull's that expressed these sentiments.
Brock & Tecumseh instructed the Natives to continually make noise & war whoops just out of sight in the woods around the fort. Tecumseh then marched his men around the fort non stop, making appearances in gaps in the forest for brief moments before circling around out of sight and appearing on the other side of the settlement. The effect was that the Native American force appeared to be much larger than it actually was, …… as a result, Hull became terrified, locked himself in his quarters & his subordinate officers considered a mutiny against his spineless lack of leadership.
In a couple of days, he accepted the British terms of surrender with the assurance that none of his men would be turned over to the natives.
He turned over the keys to Detroit to the small British-Native alliance faster & easier than the Iraqi army folded up In Mosul and handed Northwest Iraq to ISIS.
We're not saying Lions' head coach Jim Caldwell is a coward like William Hull, but like him, he doesn't like to go on offence as his first option. That was great when the defense was dominant, but recently they have gotten worn down due to too many three & outs by the offense and an inability to get to the quarterback.
The Lions scored 35 points in their first game of the year in a win over the feeble Giants. Since then, the most points they have scored is 24, twice in wins over the Jets & Saints. The offense has been trending down in most categories. We also have the prospect of QB Matt Stafford now holding the dubious distinction of being 0-17 against teams with winning records on the road.
But this game is at home, on Thanksgiving, which the Lions owned for decades, against the hated Bears who have lost more than a few games on Turkey Day in the Motor City against Detroit.
Bears' QB Jay Cutler isn't clever, resourceful or particularly motivated to win in a hurry like Brock or Tecumseh. In fact, if this game goes south, we expect to see him lounging on the sideline, surreptitiously puffing on an e-cigarette & contemplating who his next Head Coach & Offensive Coordinator will be and how long it will take for him to totally ignore their instructions and subsequently run them out of town.
For years the Lions outplayed their record & overachieved on Thanksgiving Thursday. We see a return to those games with this match-up against the very weak Bears' secondary.
As a bonus, Lions' veteran centre Dominic Raiola showed some spunk last week by trying to chop block the Patriots' defensive tackles during kneel down snaps when the Lions' were supposedly conceding defeat.
That is the innovative type of misdirection & ruthlessness that would have made Brock & Tecumseh proud.
This is the week the Lions score over 24 points again, …… hopefully.
Pick: LIONS (-6)
Bob: LIONS -6
4:30 pm Eastern Standard Time
Philadelphia @ DALLAS (-3.5) 51.5
The Philadelphia Eagles arrive in big D with their mad scientist coach, his amphetamine fueled String Theory offense and the two legged walking beaker of Nitroglycerin who directs it on the field.
Chip Kelly continues to have success by having QB Mark Sanchez throw a lot of play action. No team has more first option receivers open than the Eagles, and that means even a pedestrian Trojan like Sancho can win you games.
The Cowboys escaped Gotham with a win on Sunday night when Eli Manning missed WR Parker high on a game winning walk-in touchdown.
We pray Sanchez plays better than he did in Green Bay, but the weather is not a factor in Jerry Jones' Taj Mahal & the weakness of the Cowboys is their slowly decomposing secondary.
We'll take the Eagles in a shootout & the points.
Pick: Eagles (+3.5)
Bob: Eagles +3.5
8:30 pm Eastern Standard Time
Seattle @ SAN FRANCISCO (-1) 40
Potentially the best game of the day, which nicely coincides with the time period, [ at least in the Eastern part of the country ] when the real or imagined initial sedative effects of Tryptophan have worn off.
Everybody is celebrating the Seahawks' 19-3 victory over the Cardinals last week, saying they have got their Super Bowl mojo back. Though the reality is they still only managed to score 19 points. However, their Defense played with their old vigor & Cardinal QB Drew Stanton was a lost kitten in the den of the wolves.
The Forty Niners won too, but their 17-13 win over the Washington Redsnyders was even less impressive. How they only won by four points over this pathetic outfit is eyebrow raising. The Niners barely beat a team that had a Ghost of a Downtown Athletic Club trophy winner at quarterback.
Against San Fran, embattled Washington pivot Robert Griffin the Third relived the nightmare of Richard the Third on Bosworth field.
"An Offensive Line, An Offensive Line, My Heisman for An Offensive Line."
Of course the offensive line wasn't the real problem for RG III, he should have prayed for a Time Machine to take him back to Waco and those halcyon days of frat parties, generous alumni, sunshine smiles & post game pressers where the journalists bowed & worshiped.
His teammates have turned on him, the fans have turned on him, his coach has turned on him and it appears his personal style consultant & dresser has turned on him.
It is just a matter of time before even Emperor Nero Snyderus the First turns on his pet, gives him the thumbs down & sends him into the Coliseum of exile with no contract.
At least RG III will end up with a lot of money and a chance to start somewhere else. He won't share the fate of Richard III and end up with his head on a pike gracing the entrance to FedExField.
We'll go with the better team at this current moment in time and take the Seahawks in a really close, smash-mouth game over the Santa Clara Harbaughs.
Pick: Seahawks (+1)
Bob: Seahawks +1