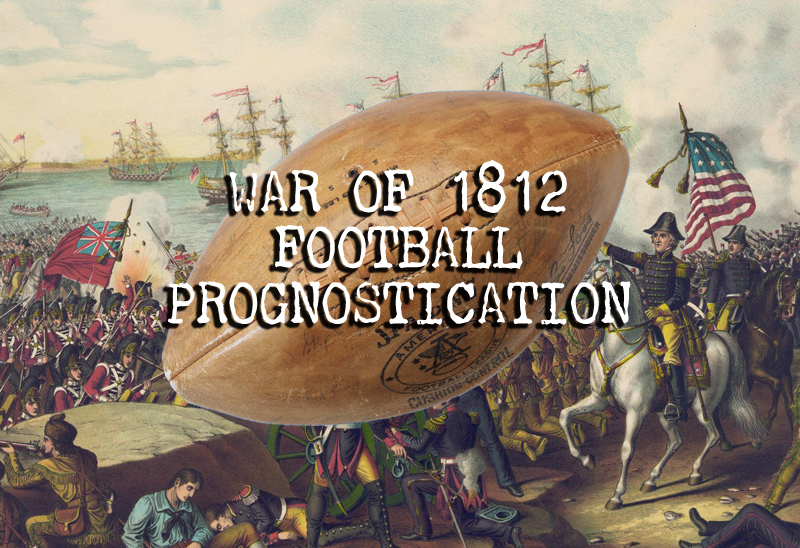 (Editor's note: Mixed into a rambling narrative about the current state of affairs in the NFL loaded with historical and pop culture references, Mr. Brutal makes some football picks. Why does he call it the "War of 1812 Football Prognostication"? He likes history, he's Canadian, and it probably has something to do with those two facts. That's all we've got.)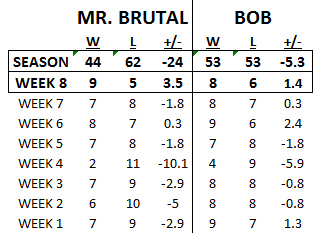 Thursday, October 30, 2014
8:30 pm
New Orleans @ CAROLINA (Even)
As the Rock n' Roll World gets older, it is inevitable it will be hit with more greats leaving this mortal coil on a regular basis. We witnessed the passing of a true legend this week. Jack Bruce, proud Scotsmen and founding member of 1960's seminal rock trio Cream, passed away at the age of 71, likely due to complications from liver disease. (He had a liver transplant ten years ago.)
He wrote and sang most of the band's material (not Eric Clapton.) Songs included: "Sunshine of your Love," "White Room," "I Feel Free," and dozens of others. He was an extremely gifted singer, bass player, cello player and general musician. Along with the overrated (but influential media darling) Eric Clapton on guitar and the brilliant poly-rhythms of curmudgeon Ginger Baker on drums they defined the unique sound of the world's first "supergroup."
"Sunshine of your Love" is featured prominently and appropriately in Martin Scorsese's 1990 epic "Goodfellas." Robert DeNiro's character Jimmy Conway sits at the bar and slowly starts to smile as he considers bringing about the demise of a perpetual thorn in his side. The look on his face is pure sadistic pleasure as he contemplates killing the yakkity-yak Morrie and taking his cut of the Lufthansa heist. All the time, Cream's haunting "Sunshine" plays along, underlining the pure, unadulterated evil that permeates the scene and the inner workings of Conway's mind.
Jack Bruce loved a good time, but drugs and alcohol abuse caused him many health issues, including his liver problems.
He mostly held onto his extensive royalties and didn't die broke like so many others. He helped concoct the band's new concept of extremely heavy blues, music that quickly led others to morph the genre into hard rock and heavy metal. They were the single most influential group to do this– the direct and arm's length link to Led Zeppelin, Deep Purple, Black Sabbath, Vanilla Fudge, Free, Jeff Beck, Blue Cheer, Uriah Heep, UFO, Judas Priest, Budgie and countless others.
I had the distinct pleasure of seeing him sing and play in the early eighties in another trio– the heavy hard rock/blues, semi progressive outfit BLT with the incredible guitarist Robin Trower and drummer Bill Lordan. (BLT = Bruce, Lordan, Trower.) He was excellent– smooth, professional and unconventional all at the same time, a true artist playing music he wanted to play and not pablum-spooned crap for commercial considerations to appease the lowest common denominator. He released/played on more than 50 albums in his long career.
How is this relevant to football?
Jack Bruce loved American blues and having a good time, and in an interview once said New Orleans was by far his favorite city. He considered himself enlightened, progressive politically and supported many altruistic causes for the less fortunate.
We don't know if he ever watched an American football game or if he ever tried delicious North Carolina style barbecue, but all things considered, we think he would still back the Saints in this Thursday's contest.
Could the spirit of Jack Bruce jive with the vibe of North Carolina? Well, just how broad-minded is North Carolina?
Evidence of "The Three Counter-Points of Zen Enlightenment in North Carolina" [ Plus One ]
1.) The most blatant and unconstitutional voter suppression laws in the United States; specifically targeting African Americans and other minorities, the elderly, people without transportation and anyone else who doesn't support their antebellum version of political sophistication and therefore would likely vote Democrat– all of this despite the fact no federal judge has ever found any evidence of pervasive voter fraud in North Carolina or any of the States that have passed these thinly veiled attempts to create 21st Century versions of the poll tax.

2.) In recent news, the University of North Carolina was exposed as a sad joke involving academic fraud featuring hypocrisy, conspiracy and an overabundance of implausible deniability. University administration was found guilty of corruption and violating a myriad of NCAA rules and directives after a long-running investigation that they tried to derail and discredit at every turn.

It was proven that they had nurtured a long-running and extensive system of bogus & phantom no-show classes especially designed for the school's athletes. Unsurprisingly, at first they denied it, tried to intimidate the investigation and denounced the whistle blowers as liars, agitators & worst of all… "outsiders!" (In the same spirit of the Philadelphia, Mississippi judge who suspended sentences against the sheriff's deputies and Klan members who murdered three Civil Rights' workers in 1963 because they were understandably provoked by "outsiders!" )

3.) The late Senator Jesse Helms

4.) Recently a World War Two Nazi submarine wreck was found off the coast of the Carolinas. Upon hearing this, Republican Senate candidate Thom Tillis cited the discovery as evidence that President Obama is soft on terror and proof that ISIS and Ebola had direct, unfettered access to Carolina's beaches. After making this announcement, he also rose two points in the polls.
The Saints are coming off a 38-17 dismantling of the Packers on Sunday Night and have all the momentum to seize the dormant NFC South. Carolina on the other hand, lost another hard hitting, low scoring 13-9 head-knocker against Seattle, a game they could have won.
The Carolina offense is finally starting to look like the offense we thought they'd be at the beginning of the year.
A team with aging, prone-to-injury running backs, a quarterback who has had to dial back his scrambling saunters that expose him to damage and very few reliable, skilled or experienced targets to throw to.
The good time Saints are riding big mo into Charlotte, Drew Brees finally looks like his motor is tuned up properly, TE Jimmy Graham is healthier and emerging from his cocoon, former Heisman winner Mark Ingram finally looked like the running back who played in Tuscaloosa, Rob Ryan's defense is playing with vigor and is getting sacks and turnovers, and the Saints had an easier, less physical contest than Carolina, so the short week favors New Orleans.
This non-spread of "even" is a gift.
For entertainment value, the memory of Jack Bruce, morality and the state of American football… the Saints must win!
Mr. Brutal: Saints
Bob: Carolina