Anybody catch that the Bills website alludes to the Bills playing on Thanksgiving this year?

— T.J. Luckman (@TJLuckman550) April 8, 2014
Nice catch, T.J.
While it doesn't come right out and say it, a quick glance at this buffalobills.com post about the team's 2014 opponents sure does seem to let us in on a little secret.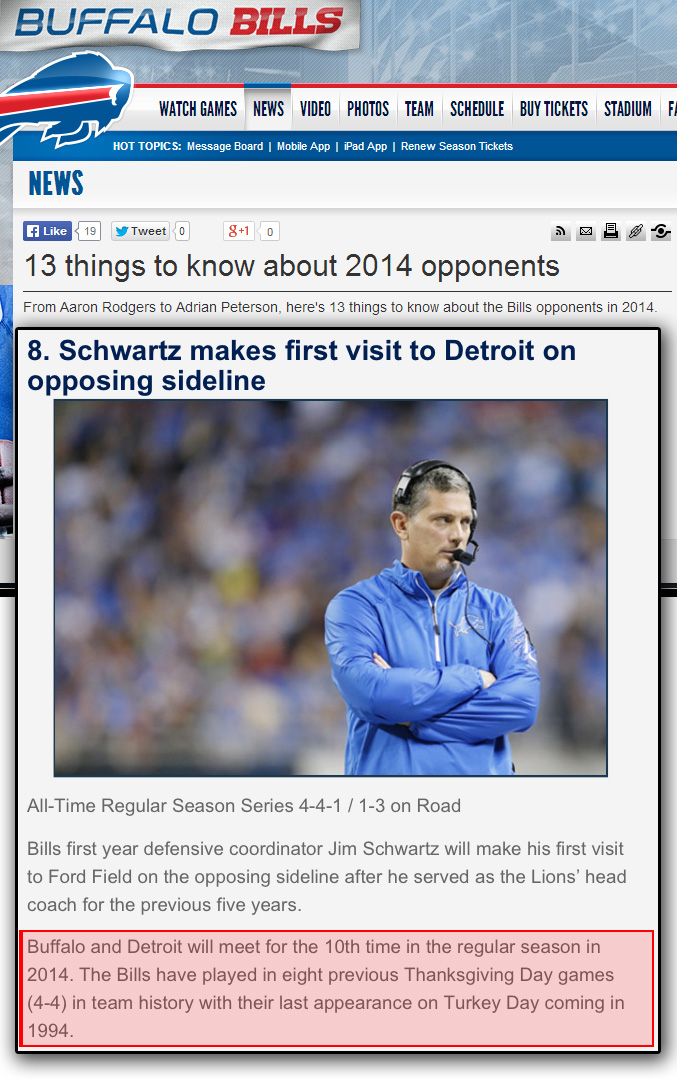 That's not the kind of thing you write when they're NOT playing on Thanksgiving so we're going to go ahead and put this game on the calendar for Thursday, November 27th.
(Pro tip: If the "Turkey Day" references disappear from the Bills' site sometime this afternoon, it's DEFINITELY true.)
Expect the full NFL schedule to be released within the next couple of weeks.