The Bills are 4-7!
Sound familiar? It should. Since the Bills last made in the playoffs in 1999, this the fifth freaking time they've posted 4 wins in their first 11 games of a season.
But this feels different, right?
Yep, we've got so much experience in this realm that we think we're qualified to actually discern the "good kind" of 4-7 from the regular kind.
2003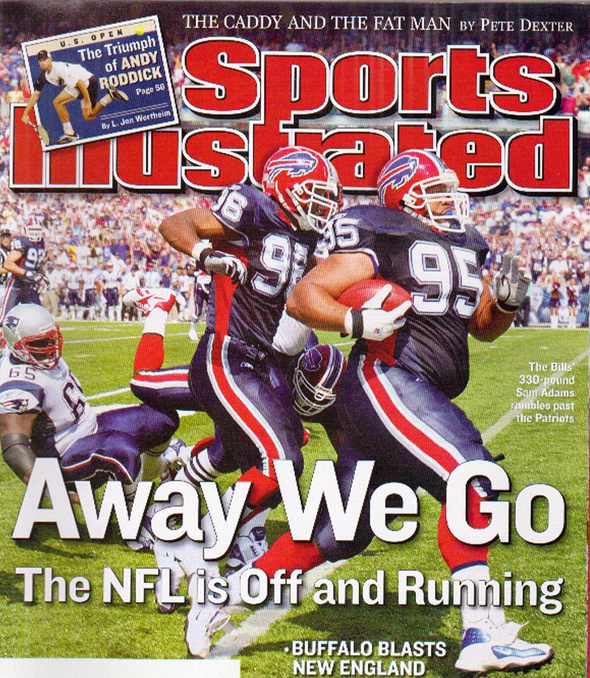 HOW THEY GOT THERE
After a 2-0 start (including a 31-0 romp over the Patriots in the opener), an ill-fated Travis Henry passing attempt near the goal line against the Dolphins in week 3 set the tone.
FINAL RECORD: 6-10
Finished with 3 straight losses, including a bookend 31-0 drubbing by New England in the finale.
AFTERMATH:
Goodbye, Gregg Williams. Hello, Mike Mularkey. Bills select WR Lee Evans 13th overall then trade back into 1st round to grab QB J.P. Losman at 22– and it only get worse from there. They basically whiffed on the entire 2004 Draft.
********************
2005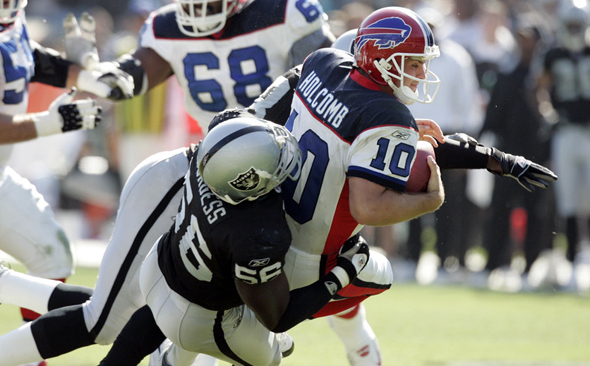 HOW THEY GOT THERE
Bills win opener in J.P. Losman's debut as starter, drop their next 3, and then beat Miami and the Jets with Kelly Holcomb at the helm. This QB pillow fight continues all season long.
FINAL RECORD: 5-11
A nice even distribution of wins– one in September, two in October, one in each of November and December. Ugh.
AFTERMATH:
The Bills draft 8th overall and select S Donte Whitner… then trade back in to grab DL John McCargo at 26! Best selection is DT Kyle Williams in the 5th round. Second best selection is OT Brad Butler, also in the 5th. After four years on the team, Butler decides football isn't really for him and walks away. We all wish could do the same.
********************
2009
HOW THEY GOT THERE
You're Dick Jauron. It's November and you're 3-4. You can get back to .500 if you beat the Texans at home, but you lose 31-10. You have the bye week to think about how to straighten things out against the Titans. You lose 41-17 to the Titans. You're fired.
FINAL RECORD: 6-10
Perry Fewell was the interim head coach. He won three games and then he wasn't the coach anymore.
AFTERMATH:
The Bills draft 9th overall and select the only thing they don't need… RB C.J. Spiller.
********************
2012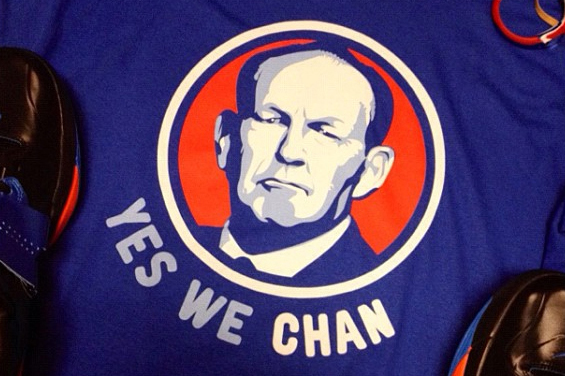 HOW THEY GOT THERE
High hopes are immediately demolished in a 48-28 opening day loss to the Jets. No, we most certainly Chan't.
FINAL RECORD: 6-10
2012 is still too fresh. We refuse to talk about it.
AFTERMATH:
New head coach/GM/coordinators/positional coaches and the owner essentially gives up his power. The Bills use their first pick on a QB (EJ Manuel) for the first time since… well, ever.
********************
2013
HOW THEY GOT THERE
You've seen it.
FINAL RECORD:
TBD
AFTERMATH:
TBD