Podcast: Play in new window | Download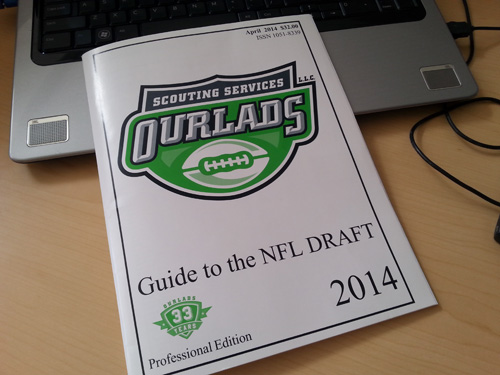 On today's TB podcast, I'm joined by Dan Shonka, owner of Ourlads Scouting Services.
If you care about the NFL draft and don't read their draft guide, you're doing it wrong.
We discuss:
what Ourlads is and what they do
whether this truly is the deepest draft in years
the 2014 QB class
Jadeveon Clowney vs Khalil Mack
Eric Ebron vs Mike Evans
assessing great players on the same team (Manziel, Evans, Jake Matthews)
the UB Bulls not named Khalil Mack who might hear their names called this weekend
Many thanks to Dan for making himself available during one of Ourlads' busiest days of the year. I'll have my Ourlads guide handy when Bob Gaughan and I do our live draft shows Thursday and Friday night on Sportsradio 1270 The Fan.