Cleveland Cavaliers owner Dan Gilbert's "Open Letter" to Cleveland sports fans (penned following LeBron James' 2010 departure) is reportedly still an issue as James decides where to play next.
With the recruitment process in full-court press mode, the Cavaliers recently removed the letter from the official team website.
Trending Buffalo has created obtained a copy of the reworked text which appears to be just about ready for re-publication and, despite being written in comic sans, should be taken VERY seriously.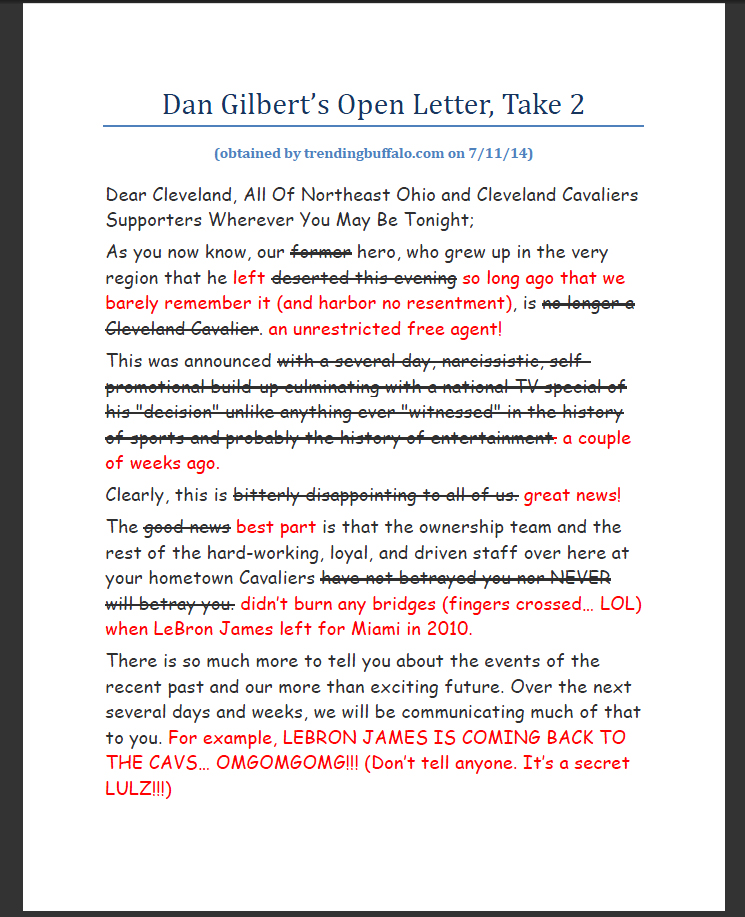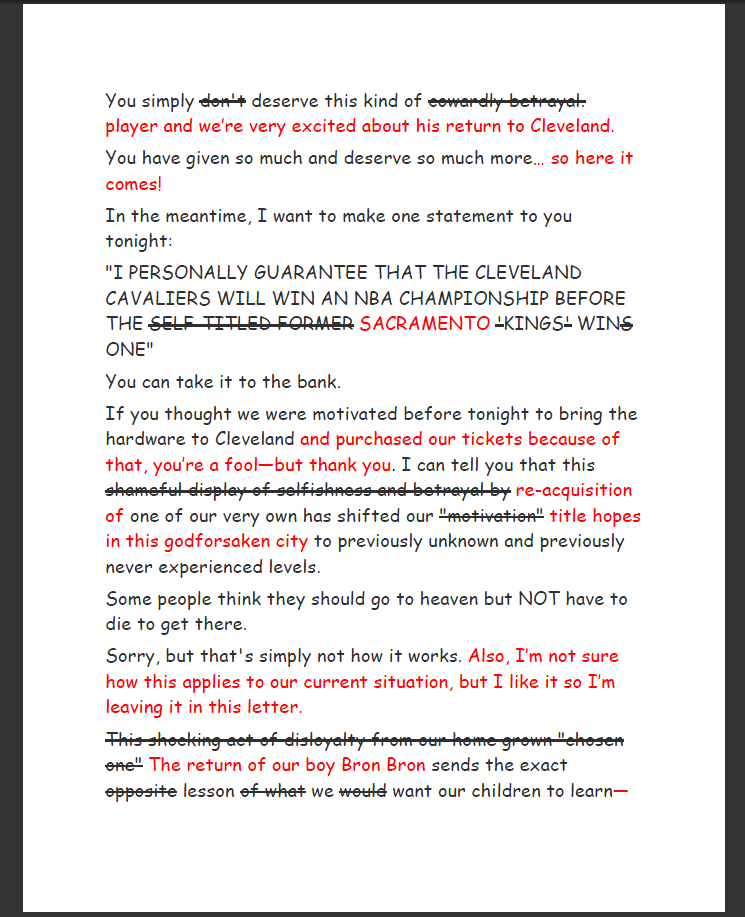 Best of luck, Cleveland!