(22) LSU 34, (12) Texas A&M 10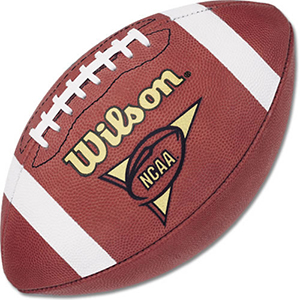 Johnny Manziel's back-to-back Heismans went up in smoke. Maybe he spent too much time partying on Bourbon Street? This was the worst game we've ever seen him play. The LSU defense is not the same defense we've seen in the past and they shut the Aggies offense down. Manziel was only 16 of 41 for 224 yards and he was intercepted twice. His worst two games in college have both been against LSU. Have to give credit to John Chavis, the defensive coordinator for LSU. He confused the Aggies offense all day. He credited having Odell Beckham play Manziel in the scout team during the week of practice leading up to the game. The team apparently had a tougher time with Beckham than they did Manziel.
On the flip side, the Tigers just bloodied the nose of the Aggies defense with a punishing running game and timely passing. Recently one NFL scout compared Zach Mettenberger to Ryan Mallett. Don't think it was a compliment. Mettenberger connected with Jarvis Landry and Odell Beckham a combined nine times for 137 yards. It was just enough to keep the Aggies defense honest. The Tigers pounded the ball down their throats to the tune of 324 yards. Terrance Magee rushed for 149 yards on only 13 carries, that's an average of 11.5 yards per carry.
(10) Oklahoma State 49, (4) Baylor 17
The story of this week was high-powered offenses playing their worst games of the year by far. It happened to Oregon, Texas A&M and certainly in this game to Baylor. Baylor had injuries to Lache Seastrunk and Tevin Reese but that is no excuse for this performance. Bryce Petty went from Heisman hopeful to not even being invited to NYC.
The story of this game is best summed up in the first quarter of a scoreless game when it looks like Baylor will take an early 7-0 lead. Instead Petty stumbles when going in for a score and falls at the one. Shock Linwood fumbles on the next play and Oklahoma State recovers. The Cowboys march 99 yards for a touchdown and you have a 14 point swing in favor of the OSU. Give Oklahoma State credit– they pushed around the Bears on the lines and deserved the blow-out win. Baylor came in averaging 61 points a game yet after three quarters only had 3 points. Defensively up front James Castelman and Calvin Barnett did a great job of limiting the Bears rushing game to under 3 yards per carry on the night. Clint Chelf was sharp at QB throwing for 370 yards and three touchdowns. The Cowboys have been a different team since he was named starter.
(3) Ohio State 42, Indiana 14
Everyone expects the Buckeyes to put up a huge embarrassing win and they just can't do it. People don't respect the Buckeyes and that might because their four road wins this year have been against Illinois, Purdue, Cal and Northwestern. Those four teams combined conference record is 1-27. That only win is because Purdue played Illinois this week and the game somehow didn't tie. The thing that surprised us was that Indiana moved up and down the field on the Buckeyes. They were stopped inside the red zone a few times. Total yardage in the game gave a 29 yard edge to Ohio State. Braxton Miller as usual was the star for OSU combining for 304 yards and four touchdowns.
Pope Urban Meyer comes out this week to talk about how flawed the BCS system is. Of course he is right but it's a funny thing that we never heard him talk about the flawed system when he was coach of Florida. His Gators team won a national championship in spite of a home loss to Ole Miss. Since the BCS favors the SEC, he didn't have a problem with it back then.
(8) Missouri 24, (24) Ole Miss 10
The Tigers are now one win away from going to the SEC title game. Mizzou hosts Texas A&M next week and a victory would put them in the title game in only their second year in the SEC. James Franklin returned as starter for the Tigers but wasn't the star offensively. That went to tough little RB Henry Josey, who rushed for 95 yards and two touchdowns. The story of the game for Ole Miss was missed opportunities. Three times they were in the red zone and were only able to come away with three points. Ole Miss had false start penalties and a blocked field goal attempt. You name the miscue and they did it. The loss snapped a four game winning streak for the Rebels.
Amazing how the Rams finally have started to use Tavon Austin. We thought they were trying to "redshirt" him this year. We guess Jeff Fisher is a genius by waiting til his season is down the tubes before he breaks out his one player with world class speed.
(9) Stanford 63, Cal 13
Remember when this was "The Game"? Not much of a game when Cal comes in decimated by injuries and having lost 14 straight conference games. The first four times Ty Montgomery touched the ball he scored a touchdown. The Cardinal speedster ended up with five touchdowns on the day and 160 receiving yards. The victory combined with the Oregon loss gives Stanford the Pac-12 north title. This was total domination. The Cardinal finished the day with 603 yards of offense. Stanford concludes their regular season schedule next week by hosting Notre Dame.
(17) Arizona State 38, (14) UCLA 33
This game was as good as this week's PBS film "Lincoln at Gettysburg". The Sun Devils almost blew a huge lead but hung on for victory. ASU had a 35-13 lead at the half. The Bruins stormed back but fell short in the final minutes. We like Sun Devils QB Taylor Kelly. He has had his problems this year but we feel he is an under-rated dual threat QB. In this game, Kelly threw for 225 yards and rushed for another 99. Marion Grice is one of the best running backs in the game. He combined for 167 yards of offense. The Bruins looked lost at the half. In the second half, everything started to click from ppecial teams returner Ishmael Adams to Brett Hundley and RB Myles Jack. All three were instrumental in closing the gap to 38-33 with 11 minutes to go. The Sun Devils defense re-grouped and stopped UCLA the last two times they had the ball to preserve the win.
(13) Michigan State 30, Northwestern 6
Spartans have now won seven straight and clinched a spot in the Big 10 (Little 10) title game. Quickly, who can decipher the geographically-incorrect logic of the "Leaders & Legends" designations? Didn't think so.
Jeremy Langford ran for 150 yards and two touchdowns. It was the sixth straight game that Langford has rushed over 100 yards. The Spartans are getting better quarterback play out of Connor Cook. Cook threw for a career high 293 yards and two touchdowns in the game. We love Michigan State's big physical secondary. Kurtis Drummond intercepted two passes on the day.
(19) Wisconsin 20, (25) Minnesota 7
This was a slow boring game to watch. It was slower than Carl Brewer on the Leaf blue line, after his comeback where he was invited to serve as paranoid deluded General Manager Punch Imlach's locker room spy, kind of the same role Charles O. Finley assigned to a prepubescent Stanley Burrell (M.C. Hammer) in the Oakland A's clubhouse in the early seventies.
Minnesota's only score came on a defensive touchdown. Otherwise, the Badgers defense ruled the day holding the Gophers to only 11 first downs and 185 yards of total offense. We love ILB Chris Borland who recovered two fumbles on the day and caused a third. James White ran for 125 yards and a touchdown. Love Wisky WR Jared Abbrederis. He caught seven balls but was influential with an interference call in the end zone as well. The Gophers couldn't cover him.
In spite of the loss, the "Yellow Field Rodents" haven't seen this much success since Glen Mason coached them. The State of Minnesota hasn't had this much attention since "Fargo" dominated the Academy Awards and Bryant McKinnie's legendary "Land of 10,000 Lakes Sex Cruise".
(21) Louisville 24, Memphis 17
This was a bad win for Louisville. It was senior day and most likely Teddy Bridgewater's last home game. The Cardinals got a defensive touchdown in the first half. This means that Bridgewater in his last home game was only able to muster 17 offensive points against a 3-7 Memphis team. Not good. After the game, Charlie Strong did float the possibility of Bridgewater returning for his senior season. No chance in our eyes would he risk it. Bridgewater could be number one off the board in April.
We love Charlie Strong– a stand-up guy with strong convictions. Strong was passed over many times in his career because he has a white wife and Southern teams didn't want him because of it. The opposite of Charlie Strong would be Alex Rodriguez who staged a walk-out of his hearing with MLB this week. The reason we know it was staged is because within five minutes of walking out his PR team already had a press release. Like his whole life, A-Roid is phony and to quote Rod Stewart "even his ad-lib lines are well rehearsed."
(20) Oklahoma 41, Kansas State 31
Biggest surprise in this game was how Oklahoma was able to run against a decent front seven for Kansas State. Brennan Clay ran for a career high 200 yards and two touchdowns. Freshman Trevor Knight filled in for the injured Blake Bell throwing for 171 yards and a touchdown. Bell may have lost his job. This is the second straight game that Knight has played well. Offensive star for K-State was Tyler Lockett, who caught a record 278 yards passing on 12 receptions. Lockett had three touchdowns in the game. The Sooners put the game out of reach in the fourth quarter when, already leading 34-24, Zack Sanchez intercepted a pass and ran 74 yards for a touchdown.
Arizona 42, (5) Oregon 16
The Ducks just laid an egg, plain and simple. Three turnovers were among their numerous miscues. The real problem was they couldn't stop the Arizona offense. The Wildcats stud RB Ka'deem Casey ran for 206 yards and four touchdowns. This is the same Arizona team that lost at home last week to Washington State. You can't blame Marcus Mariotta's health. He moved around well throwing for over 300 yards and two scores. The Ducks four-year run to BCS bowl games is surely over.
(23) USC 47, Colorado 29
This tied for the second coldest game in Trojans history. The game time temperature was 29 degrees. That didn't stop the Trojans offense that jumped out to a 37-7 lead by mid-way through the third quarter and cruised to victory. Javorius Allen rushed for 145 yards and three touchdowns. Cody Kessler was efficient going 19 of 28 for 184 yards and two touchdowns.
Some view interim USC Coach Ed Orgeron as "Country Ed"– a bit of a Dabo Sweeney meets Wayne Fontes coach, not the sophisticated image they envision chatting about over champagne cocktails at their Bel Air fundraisers. Athletic Director Pat Haden, being a refined man and former Rhodes Scholar is probably inclined to side with the money and the snobs.
USC interviews Jack Del Rio this week. We are no fans of Del-Know-It-All. When he was head coach of Jacksonville for nine seasons, he threw more coordinators under the bus than anyone. He saved his butt for nine years by blaming failures on others. He was the longest tenured coach never to have won a division title.
He does sort of have that football player becomes Hollywood actor Fred Dryer with Roger Ramjet chin visage that might play well in Los Angeles, but his coaching record was so bad over the years in Jacksonville, we were sure he must have possessed compromising photos of Jags former Owner Wayne Weaver!
Every year he was clueless about the offense and instructed the GM to mostly draft defensive players, because that is all he needed. His answer to the team's faltering scoring woes was to hire a new offensive coordinator, so, almost every year. Jags QBs Byron Leftwich and David Garrard had to learn a new system, with no new significant offensive weapons to use.  The fact that the playbook was often derived from the West Coast system was ridiculous for two large men who were predominantly pocket passers.  They also have both stated that they were treated poorly and unprofessionally by Del Rio and the Jags organization, which doesn't bode well for his chances recruiting at USC. If there is one thing we know from Reggie Bush and O.J. Mayo's tenure there, exceptional five star recruits coming to the University of Southern California expect to be treated like professionals.
********************
Finally: Mike Perriera on the call that ended the Carolina-New England Game
He couldn't wait to get on the air this week to rail about the call at the end of the game and all the things that make his interpretation the only correct one. He couldn't wait to discredit ex-head of officials Jerry Austin, who appeared on ESPN at the end of the game and cited reasons he agreed with the picking up of the flag.
Look, it doesn't matter which way you see the call. The problem is this hypocrite phony Perreira, who was once the biggest stooge and apologist for the NFL when he was its Head of Officiating. We don't know why he was really let go several years ago, but it couldn't have been for his slavouring defense of the status quo after the controversy in the Seattle-Pittsburgh Super Bowl.
Perreira was quickly trotted out by the NFL and defended the league and the bad calls in that game with a myopic vigor and unfettered bold revisionism that would have made D. W. Griffiths proud.
So spare us your "unbiased" and overwrought textbook analysis in the present, Mike.
Whenever he appears on camera or is called up during a game to give his instantaneous, definitive opinion on a reviewable play, he announces the "correct" interpretation of each rule with patriotic zeal. He seems to relish that the NFL rule book is as needlessly complicated and convoluted as the current U.S. tax code,  because then he, and only he (and maybe the "The Great Gazoo") can correctly interpret it and explain the subtle nuances to us– the uninformed earthlings looking at the same, simple replay.
He seldom questions the wisdom or veracity of individual rules or offers solutions of simplification– because preserving the status quo of bureaucratic obfuscation ensures that he maintains a job that meaningful change would eventually make obsolete.