Recently, we've had quite the exodus in Buffalo sports.
If you were a household name in WNY two years ago– whether in management (Nix, Regier, LaFontaine, Ralph Wilson), coaching (Gailey, Ruff, Witherspoon), or on the field/ice (Miller, Vanek, Fitzpatrick, Stevie Johnson)– there's a great chance you've moved on. Even Rick Jeanneret has an exit strategy.
Will the trend continue? Probably.
Here's an educated guess at the next 5 people leaving the Buffalo sports scene.
1.  Christian Ehrhoff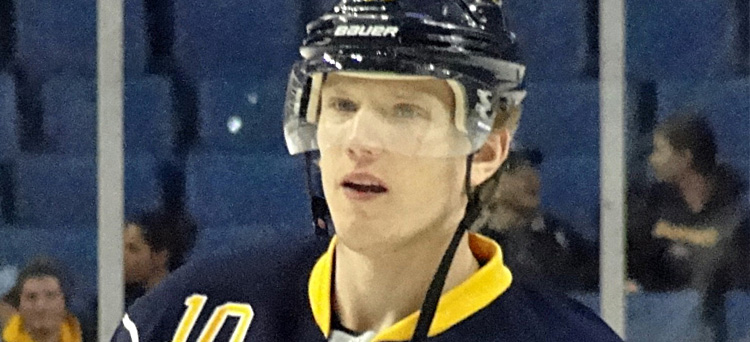 Do the blueline math here.
The Sabres have a ton of money locked up in 24-year old Tyler Myers. Top prospects Rasmus Ristolainen, Mark Pysyk, Jake McCabe, and Nikita Zadorov all knocking on the NHL door.
Ehrhoff is a veteran defenseman with powerplay expertise and an uber-attractive contract playing for a team with no intentions of winning any time soon.
There will be no shortage of suitors for Ehrhoff's services this summer and Tim Murray will get a very nice return.
2.  C.J. Spiller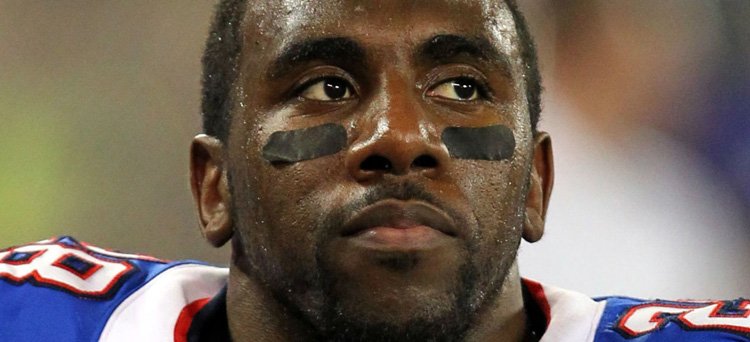 Spiller is heading into the final year of his rookie contract and all signs point to him hitting the free agent market next March.
The Bills look ready to move on with their trade for Bryce Brown following a failed attempt to trade up in 2nd round of last weekend's draft to grab Ohio State RB Carlos Hyde.
Spiller has a ton of mileage left but look for him to rack up those yards and touchdowns elsewhere.
3.  Mike Schopp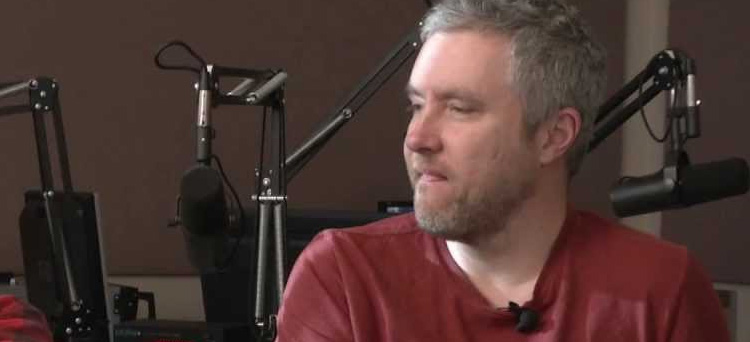 Has there ever been a person in the history of the world who openly despises his job more than WGR radio personality Mike Schopp?
For years, even the casual listener has been able to pick up on the disdain in his voice as he fends off show callers on a daily basis.
Schopp's a smart guy. He's not going to spend the rest of his career dealing with you idiots.
Yesterday, he turned his ire toward the venerable reporter Paul Hamilton during a cringe-worthy "debate" over the merits of advanced NHL statistics. Who's the next target? Bulldog? A producer? The mailman?
Schopp's ultimate radio burn-out can't be far off.
4.  Russ Brandon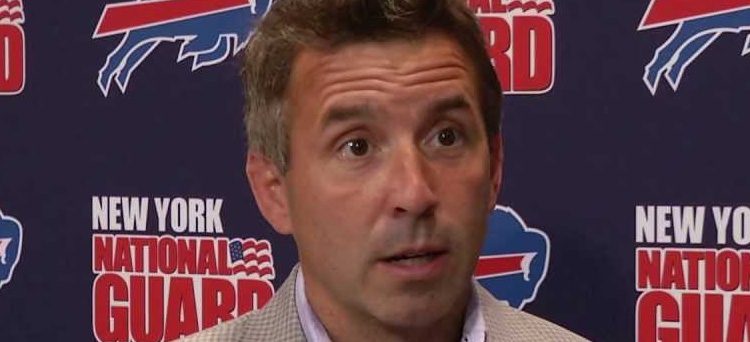 Let's say you're the new owner of the Buffalo Bills and you sit down to assess your organizational structure. What do you do with the highest-ranking, longest-tenured leader for the team with the NFL's longest current playoff drought?
You say goodbye.
Brandon has done a decent job moving tickets (#inventory) but his combined longevity and futility is putting him into Darcy Regier territory. Not good.
5. Ted Nolan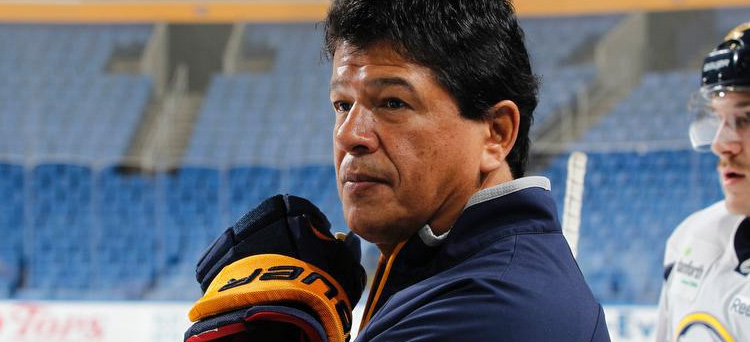 The "feel good" story of the year quickly regressed to the "feel bored" story of the last two.
The public welcomed Nolan with open arms when he replaced the utterly forgettable Ron Rolston in November.
Six months and countless losses later, you can't help but feel like Nolan is simply a fan-friendly placeholder behind the bench until the Sabres decide it's time to start trying again.