Podcast: Play in new window | Download
Subscribe: RSS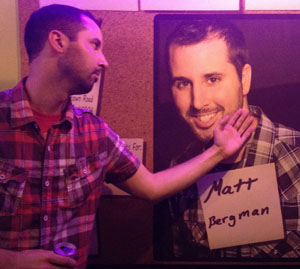 Matt Bergman joins me to discuss his career in comedy, the developing local scene, and embarrassing your mother in public.
The podcast includes a couple of clips from a recent set at the D.C. Improv.
Catch Matt at these upcoming Buffalo shows:
Also, check out the DVD "Friends- Live Comedy" featuring Bergman and James Kurdziel on Robby Takac's label, Good Charamel Records. You'll find the DVD near the bottom of the page under the "VIDEO" category.