Podcast: Play in new window | Download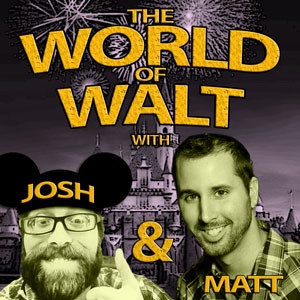 Hey, we've got a new series of podcasts and they don't even feature stupid Brad Riter! (Editor's note: That was uncalled for.)
Comics Matt Bergman and Josh Potter (of 103.3 The Edge) present… The World of Walt. Potter's obsessed with Disney movies (but they don't dare use the D word in the title) and Bergman digs deep into this bizarre phenomenon.
In this brief introductory podcast, the guys sit down with Riter to explain what the hell they're doing. When you're done with this one, you'll be ready for the first episode (coming very soon)– an "adult" discussion of Beauty and the Beast.
If this podcast was a "real" TB podcast, it would've been brought to you by zoomcopy.com and Transit Music and Sports Lounge.