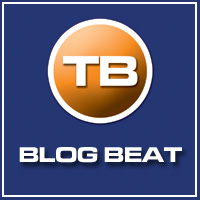 It's time to point you in the direction of some of the best blog posts from the past seven days that you may have missed, but shouldn't have.
Read on for some highlights of the week that was.
"The Good Neighborhood" sums up just how big of a deal this could be for the growth and economical success of the City of Good Neighbors.
"Over the course of the next year, BALLE's more than 80 community networks in 30 U.S. states and Canadian provinces, representing more than 22,000 independent business members, will all be told about and lured to Buffalo's emerging environment of investing in our own."
"SportsFans.org" has been fighting the good fight, and pushing the NFL to get rid of their blackout rule. Well, sometimes grassroots efforts do pay off, albeit in this case, not entirely.
"…individual teams can determine how much of their (publicly-financed) stadiums they will require to be full, meaning that some cities may still be subjected to blackouts. And the new policy does not mean lower ticket prices, which continue to go up. The average ticket price last year was $77."
No – this is not a link to one of those tiresome Forbes Top 10 lists. Instead, "Buffalo.com" refers us to two very different sources that give two very different critiques on our town.
"Perspectives still differ on Buffalo—it's truly neither a decrepit, long-lost city, nor is it a wildly progressive metro area set to shoulder the states into a new economic era. I think the Queen City is somewhere in between, a city in transition with equal reasons of hope and frustration. Which, honestly, is a great place to be."
From "Buffalo Low Down:" Jim Kelly wants the Jets to fall apart around their QB tandem, and I can't agree more with that sentiment.
"'As a Buffalo Bills fan, I hope there's so much turmoil during training camp, I hope Tebow plays great, he pushes Sanchez, and all of a sudden the locker room is coming apart. They open at the Meadowlands, so this could be very exciting,' Kelly said."
"Buffalo.com" did some digging on YouTube and found some old Buffalo-themed Lawrence Welk Show clips that are, well, a little more than slightly out of date.  And they are glorious.
The Bisons' efforts as a team haven't been working out all that well, but fans attending Monday's game against the Durham Bulls were treated to a rare individual effort. "Queen City Sports'" post includes post game audio.
From "Artvoice:" a comprehensive review on the odd claim by Chris Collins that "People now don't die from prostate cancer, breast cancer, and some other things." When you are finished with your facepalm, give it a read.
"So, if you know someone who has recently died from prostate or breast cancer, that's a lie.  Put away your pink ribbons, Komen! No need to raise awareness of the importance of PSA screenings, fellas! People just don't die from these anymore, says a purportedly serious person with no medical training whatsoever, who is running for federal office!"
***
Trend with us: If you have a blog that you'd like us to consider for "The Beat," send us an email at thebeat@trendingbuffalo.com.