The Skyway has got to go. And I don't just say this because the it appeared in (errrrrrrrrrrrrrrrrrr ruined) every outdoor photo from my wedding:
Built in 1954, the Buffalo Skyway was built with the best of intentions. The idea was, "Let's make it easy for people to get from where they live to where they work!"
Genius at the time.
Fast forward 58 years and the Skyway has outlived its usefulness.  The steel mills are long gone and now the Skyway traverses the span from where people used to work to where they used to live.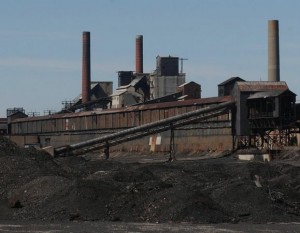 Let's just take it down.
Using alternate routes in Google Maps, I've determined that the worst case scenario for those who live in the red shaded area would only be 5 to 7 minutes of added travel time downtown if and when the Skyway is dismantled.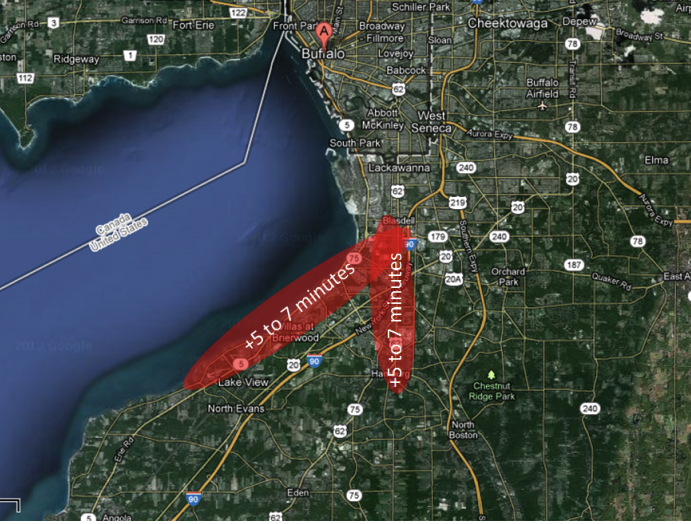 After decades of waiting, there is finally a surge of positive momentum on the Buffalo Waterfront. Our beautiful waterfront now features concert venues, bars, and airplanes. Pretty soon we're even going to have ice skating and a Children's Museum.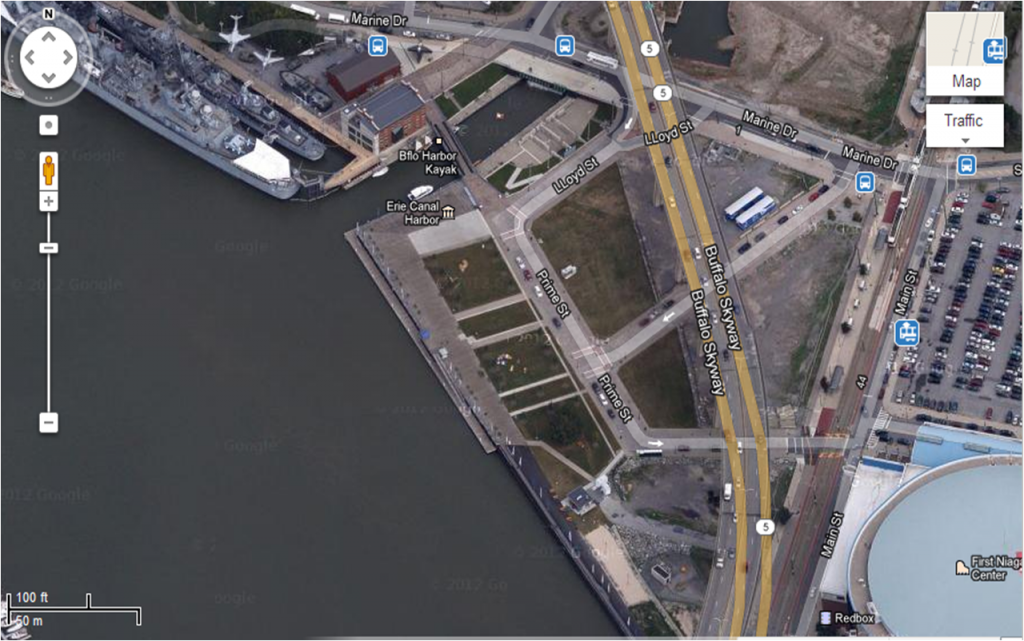 But one horrible, horrible bridge remains.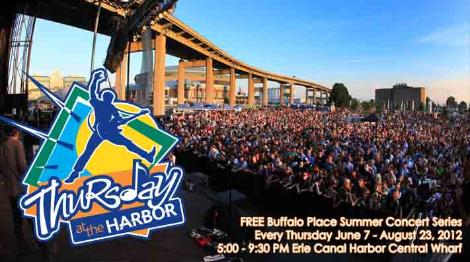 It sits there, hanging over our heads like a giant Nelson Muntz–taunting and tormenting us for eternity.
I've had enough. It's got to come down and preferably before Salt 'n Pepa gets here on Thursday. I would rather not be embarrassed in front of Spinderella.
But I'm willing to compromise. Taking it down this Winter will be fine. But the only way this happens is if you help me.  Email your Congressmen and Senator. They've been known to close toll booths and threaten Billionaire Football Owners. This is a real issue, and I say it's time to "Push It".