I've worked in talk radio on and off (mostly on) since 1997. I'm now out of the business on a full-time basis but occasionally get a call to fill-in on either WGR or WBEN. Monday and Tuesday afternoon, I sat in as the guest host of WBEN's "Beach and Company."
The basic premise of Tuesday's show:
I keep hearing "Obama is trying to ruin the country" stated as fact. Do people really believe that he's TRYING to ruin the country? Did he grow up aspiring to the top office in the land for the sole purpose of taking down America? There's a huge difference between "ruining" and "trying to ruin."
The show went well, with callers fueling a (mostly) compelling conversation.
It also elicited exactly one email, written in a font that I'd call "Crayola."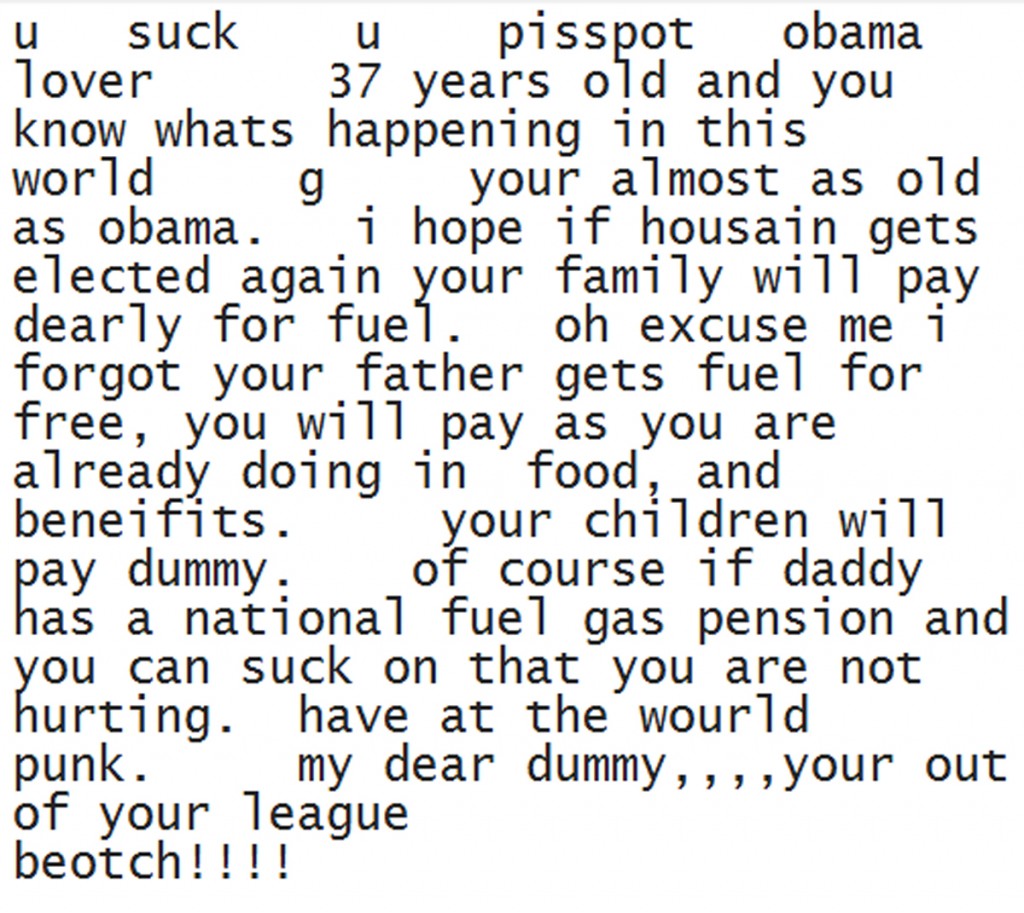 My reply:
Well put.
Thanks for listening,
Brad