Craigslist can be useful when you need tickets to a concert or a part for your snowblower.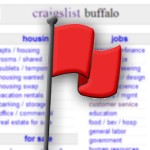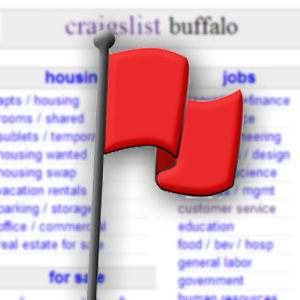 It can also be incredibly interesting. The section called "missed connections" is full of stories of unrequited lust.
Go check it out. We'll wait.
Posters seem convinced that if only circumstances were slightly different, they'd be sharing their lives with complete strangers. In that case, they wouldn't be strangers anymore, but you get the idea.
Sadly, there's a fatal flaw in every tale. Today, we break down a few of these "relationships" and point out why they seem unlikely to succeed.
For the uninitiated, each headline includes the following information:
SPECIFIC LOCATION:  where the encounter "happened" (but usually didn't)
M4W: "man talking about a woman"
AGE of poster
GENERAL LOCATION: town, neighborhood, etc.
********************

DOOMED TO FAIL BECAUSE:
She looked at you for a moment because she heard someone speaking in close proximity to her– that's what people do. It's evolution.
This lasted "more than a moment" because she was figuring out that you were just another rude guy talking on the phone in public. Perhaps you should've been talking to her.
Also, unless you were wearing a toga, a suit of armor, or Lady Gaga's meatsuit, we can assure you she does not remember a thing about your wardrobe.
********************

DOOMED TO FAIL BECAUSE:
While your employer likely respects your decision not to mix business with pleasure, have you never seen a romantic comedy? How about a porn? You had two moves: act immediately or return to your car, remove your name badge, and ring the doorbell again as "non-employee."
You want her to name the TV service you were installing? Come on. There are only four possible guesses– and are we expected to believe the DirecTV guy is gonna delete the "yeah, baby, come back to my house" email if she attempts to seduce you with the password "FiOS"?
********************

DOOMED TO FAIL BECAUSE:
It was just you. And who rents a bunch of movies from Redbox? They're one day rentals.
You don't want this fine blonde, buddy. That bitch CRAY.
********************
DOOMED TO FAIL BECAUSE:
You're "a nice guy" but your two girlfriends are the sluts, huh?
Listen up– nice guys don't get to or have to "break up" with multiple girls at the same time.
Don't flatter yourself, sir. You're no prize.
********************

DOOMED TO FAIL BECAUSE:
Let's recap what we've learned from this post:
Danielle works at BJ's on Transit Road.
Danielle has made it clear that she's not interested in you.
You've got a thing for Danielle.
You don't care that Danielle doesn't care.
You will eventually hit on her (again) anyway.
Noted. Thanks for the post. Good thing you put that online.
********************