(7) Auburn 43, (25) Georgia 38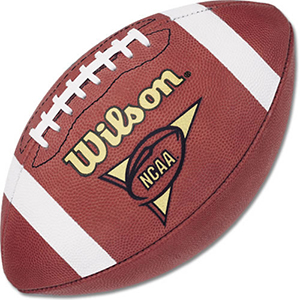 The game of the year so far! Unbelievable! First Auburn blows a 27-7 lead. Then they get a miracle 73 yard pass on a fourth and 18 with 25 seconds to go. This game will be remembered for sometime.
Let's start with Auburn building their lead behind their faced paced rushing attack. The Tigers were up 37-17 in the fourth quarter after a Cody Parker field goal with 12:39 to go.
This is when Aaron Murray took over. We were really impressed with Murray. He showed guts in an impressive effort. Murray's third touchdown of the quarter, a five yard run, with 1:49 to play put the Bulldogs up 38-37. This set the stage for the last second heroics. The Tigers faced a fourth an 18 from their own 27.
Nick Marshall heaved the ball downfield where two Georgia players were waiting. The problem is they ran into each other and the ball deflected into the air into the waiting hands of Ricardo Louis who raced the rest of the way into the end zone for the improbable victory.
All I know is if I board a ship, and after we leave port, I see that Mark Richt is the Captain. I'm familiarizing myself with the precise location of all the lifeboats and the instructions on releasing them.
(1)   Alabama  20, Mississppi State 7
Can you say LSU hangover? The Tide played their worst game of the year and could have lost if it weren't for the fact that MississippiState was down to their third quarterback by the end of the game.  Alabama committed four turnovers in the game. The Bulldogs missed a chip shot field goal and were stopped on downs several times in the fourth quarter deep in Bama territory. Mississippi State can compete on the lines with the Tide. They are huge up front. Guard Gabe Jackson had a great game that should help him stay a first round pick in the draft. AJ McCarron threw two touchdown passes but he also threw two picks which are uncharacteristic for him.
Have to laugh how Saban has an exasperated look on his face and equally piqued tone in his voice when reporters want to ask him about the rumors of his interest in the Texas job.
He wonders: "Why don't these pests just trust me?"
Yes and listen to his Aristotle-like take on the events leading to this latest victory with his typical eye roll inducing, exaggerated crocodile tears, insincere praise of his opponent as the second coming of the Four Horsemen and how fortunate and difficult the win really was ( no matter who it happens to be and no matter the margin of victory ).
"If these ink stained wretches and carpal tunnel syndrome thumb jockeys actually knew even 10% as much about football as I do,  they would surely tear themselves away from their why-fi blogs and internets walkman webamabobs, raise their heads and open their ears, and then truly absorb the beneficial essence of my unassailable perspicacity."
Oh, I don't know Saint Nicholas… probably because no reporter or fan believes a thing you say because you've blatantly lied about these things so many times in the past!
(2) Florida State 59, Syracuse 3
Charges against Jameis Winston for sexual assault commanded the headlines this week. One does have to wonder why it took so long for charges to be brought up if the incident happened last December. A decision is supposed to be made in the next two weeks.
It was interesting to see if the charges would hurt Winston's play. The answer was a resounding NO! Winston was 19 of 21 for 277 yards and two touchdowns in the first half. The Seminoles were up 38-0 at the break. This is a Syracuse team that held their last two opponents out of the end zone. Winston didn't play the second half. The story of the FSU success still surrounds the defense. Syracuse ran 30 plays in the first half and could only get 68 yards.
Good news for mankind came out this week as former Seminole Antonio Cromartie finally had a vasectomy after fathering 10 children.
USC 20, (4) Stanford 17
Coach Ed Orgeron hopes the interim tag comes off and he is blessed with getting his dream job as head coach of the Trojans after this year. If so the only man luckier than him might be Toronto Mayor Rob Ford who came out this week this week with crude details of his satisfying domestic relationship. The fact is that USC is playing so much better under Coach "O" and he deserves the job. Memories of the horrible offensive performance against Washington State seem like five years ago. Trojan QB Cody Kessler showed great maturity and elusiveness in this game. He threw for 288 yards and committed only one turnover in spite of being harassed much of the night. Trojans came out flying and scored 14 points in the first quarter. The Cardinal defense clamped down in the second half. We love DE/OLB Trent Murphy. He had a great game defensively for the Cardinal. Stanford blew it with mistakes. They had a short field goal blocked and then Kevin Hogan threw an interception on third and goal from the ten mid-way through the fourth. With three minutes to go Hogan threw another interception around mid-field. USC moved 26 yards to set-up the game winning 47 yard field goal by Andre Heidari.
(5) Baylor 63, Texas Tech 34 (at Dallas)
The Bears shrugged off a bad first quarter to send Tech to their fourth straight loss. Impressive thing about Baylor is how well they ran the ball without star RB Lache Seastrunk. Seastrunk has been out injured the last few weeks. Baylor put up 675 yards of offense and it was almost exactly split down the middle. The Bears gained 335 yards passing and 340 yards on the ground. Bryce Petty threw three touchdown passes. Shock Linwood replaced Seastrunk and ran for 187 yards and a score. Baylor has such big fast athletes. Antwan Goodley is an example of that at WR. Goodley caught four passes for 101 yards and a touchdown. For Tech their great TE Jace Amaro started off the game hot. The Red Raiders built an early 14-0 lead on two touchdowns catches by Amaro.
(3) Ohio State 60, Illinois 35
Ohio State is in a tough spot. If they roll over the Big 10 foes then it shows how weak the conference is. If they let Illinois score 35 points on them then they get criticized for letting an inferior team light up the scoreboard on them.
Illinois made the score 47-35 mid-way through the fourth quarter on a Josh Ferguson four yard run. Illinois rolled up 420 yards of offense against a usually stingy Buckeyes defense. The problem for Illinois is their defense is horrible. Carlos Hyde ran for 246 yards and four touchdowns. Braxton Miller combined for 334 yards and three touchdowns. Illinois has now dropped 20 straight conference games.
Ohio State being ahead of Baylor is the poll is as insulting as Lululemon's saying this week that our clothes aren't made for fat chicks. Stocks dropped four percent in one day after founder Chip Wilson's phony insincere apology.
Video of the day material will be of two Illinois coaches getting into a near fight on the sidelines. Head Coach Tim Beckman was upset with offensive coordinator Bill Cubit when he decided to throw a pass on third and long with a back-up QB in the game deep in his own territory. The play resulted in a safety and the fireworks started.
(22) Wisconsin 51, Indiana 3
Some things happen every November. Thanksgiving, rake leaves, basketball starts and Wisconsin beats the snot out of Indiana. This year was worse than most. Wisconsin ran for 554 yards. James White ran for 205 and Melvin Gordon ran for 146. Both scored one touchdown. Indiana has more holes in their Defenses than the Shroud of Turin. The Badgers have beaten the Hoosiers nine straight and have scored 50 or more in six of those games.
(16) Michigan State 41, Nebraska 28
Michigan State turned five Nebraska turnovers into 24 points as the Spartans beat Nebraska for the first time in school history. Coming in Michigan State was 0-7 against Nebraska. The killer turnover was just before the half with MSU up only 13-7 and Nebraska trying to run out the clock. On a third and 11 from their own 18 Nebraska ran a safe running play. They should have just kneed it out. The ball was stripped and Isiah Lewis recovered on the Huskers 22. Three plays later MSU made it 20-7 when Jeremy Langford went over from 7 yards out. We do have to give Nebraska credit they did move the ball better than anyone we've seen against the Spartans defense but the turnovers were too much to overcome.
Some things you can count on in this world like Michigan State playing good defense and Jenna Jameson doing porn. This week Jameson announced she will be back on her back again after vowing to be leaving the industry for good.
Duke 48, (23) Miami 30
Break up the Duke Football team. The Blue Devils are for real. The road to the ACC championship now goes through Durham. The Blue Devils are now 8-2 and have won six straight. David Cutcliffe is a genius. Just three weeks ago the Hurricanes were talking national championship and now they are trying to keep the ship afloat. Duke's change of pace QB Brandon Connette rushed for four short TD's and threw for a fifth. This program was no where when Cutcliffe took over. The Blue Devils from 1996-2007 had six season where they went winless or only won one game.
(12) Oklahoma State 38, (24) Texas 13
Just when the talk about Mack Brown's job security had started to quiet down this game happened. The Longhorns had won six straight until Oklahoma State handed them their worst home loss in Brown's sixteen years in Austin. The Cowboys have been rolling since a bad upset loss in West Virginia. Clint Chelf at QB has been the key to Oklahoma State's resurgence. Chelf ran for two scores and threw two TD passes as well. Cowboys CB Justin Gilbert is having a great year. He put a nail in the coffin just 18 seconds before the half when he intercepted and returned the ball 43 yards for a touchdown to give OSU a 28-10 lead.
(6) Oregon 44, Utah 21
This game could have been much different if Utah's starting QB had made the trip. Travis Wilson couldn't play because of a concussion. Utah plays a physical style similar to Stanford. The Utes held Oregon to only 145 yards rushing. Oregon averages over 300 yards a game on the ground. Marcus Mariotta was able to shrug off knee problems to throw for 288 yards and three touchdowns. Mariotta was wearing a knee brace and his health is something to be concerned with for all Ducks fans.
(10) South Carolina 19, Florida 14
This game was as close as wearing a pair of Jordache jeans. Unless you're built like new spokeswoman Heidi Klum you can't fit into them. South Carolina can't blow anyone out. Florida came into the game with Marty Mornhinweg's son Skyler at QB for the first time. They weren't going to have him throw. The Gators built a 14-6 lead running the ball down the Gamecocks throat.
The MVP for South Carolina was their kicker Elliott Fry who made four field goals.
Florida will have to win their last two games to become bowl eligible. Oh, and one of those games is against FloridaState. Good Luck! The Gamecocks could go to the SEC title game if Missouri stumbles in one of their final two SEC games against Ole Miss or Texas AandM.
(19) Arizona State 30, Oregon State 17
Arizona State came out fast and built a 20-0 first half lead and cruised to victory. Marion Grice led the way offensively gaining 118 yards and scoring two first half touchdowns.
The Sun Devils defense played great all night. Beavers QB Sean Mannion had only thrown six interceptions all season long. ASU picked him off four times in this game.
Robert Nelson's pick six early in the fourth put ASU up 30-10. The Beavers are struggling behind a poor offensive line. OSU can't run the ball and it's all being put on Mannion.
Boise State 48, Wyoming 7
Boise spotted Wyoming a 7-0 lead then rattled off 48 straight points. Grant Hedrick threw three touchdown passes and Jay Ajayi rushed for three scores to lead the Broncos offense.
10 best things about Wyoming
10. The always ethical, benevolent and great Dick Cheney
9. Nickname: "The Equality State"
8. The Devil's Tower Monument ( "Close Encounters of the Third Kind" actually did film it on location, but none of the acting scenes beneath it )
7. Yellowstone National Park
6. First female Governor of a U.S. State, Nellie Tayloe Ross
5. The Longmire television show (although actually shot in New Mexico)
4. The Teapot Dome scandal
3. The Johnson County Cattle War as covered in Michael Cimino's Triple Threat Cinematic disaster:
i) near studio bankruptcy for United Artists
ii) near death but still irreparable damage for Mr. Cimino's directing career
iii) … and record-setting financial cost overruns coupled with unmitigated/total box office disaster– the infamous "Heaven's Gate" which was again not filmed in Wyoming but Montana
2. The first U.S. State to grant Women the Vote
1. Location of Nicholas Cage's best and still, according to Rotten Tomatoes, highest-rated movie– 1993's "Red Rock West" featuring stark film noirish directing by John Dahl, stunning cinematography by Marc Reshovsky, and one of the few country music soundtracks that doesn't subliminally encourage you to: randomly shoot highway signs, drunk dial the ex, vomit into your pick up truck's glove box, kick the dog, join the Tea Party or sleep with the three-toothed hag at closing time at the Last Chance Saloon. The Soundtrack includes the appropriate to the story and moving "Thousand Miles from Nowhere" by Dwight Yoakam. Acting includes an amusing cameo by Mr. Yoakam, a typical scenery chewing, over-the-top performance by the late Dennis Hopper and cold, calculating caricatures by Lara Flynn Boyle and the greatest character actor of all time– the late, great and often missed J.T. Walsh.
This item probably should not have made number one on the list due to the fact that like Longmire, Close Encounters and Heaven's Gate, it wasn't actually shot in Wyoming. It was filmed in Arizona and Montana filling in as Wyoming– but to be fair the pickings do appear to be slim for this list and it appears people love to make films/TV shows about Wyoming, but nobody wants to actually go and film there.