Last year, Trending Buffalo was nominated for an Artvoice Best of Buffalo award… and lost.
This year, Trending Buffalo was nominated for two Artvoice Best of Buffalo awards… and lost twice.
This is the part where we're probably supposed to say that it's an honor just to be nominated.
We will not.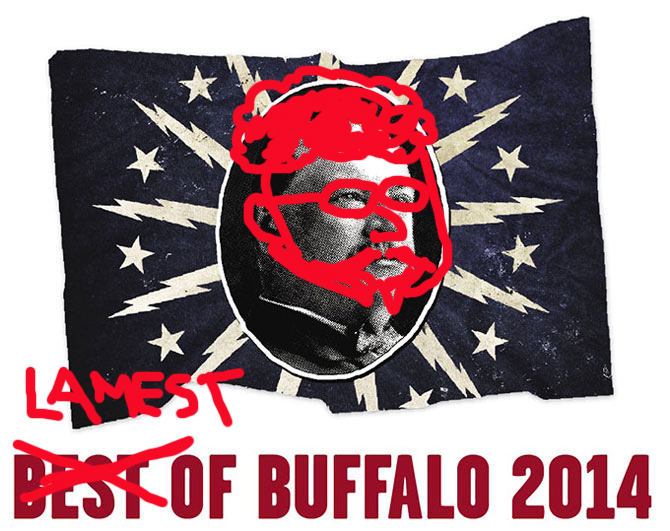 The Artvoice Best of Buffalo awards are DEAD TO US… because they're dumb.
Let us count the ways.
1  This one's wrong.

2  Quick, name a French restaurant!

Let's call this a lifetime achievement award and stop the insanity. We can only vote for French Pub so many times before we lose our minds.
3  Speaking of lifetime achievement awards…

One of the improvements necessary to keep Ralph Wilson Stadium viable is the addition of a place to store fourteen (and counting) of these Artvoice plaques.
4  More on that…

Our favorite athlete of 2014 retired in 1996.
5  Plus…

Our favorite radio person is two people.
6  And…

Our favorite movie theater went from May 2013 to March 2014 without showing a movie.
7  Come back, Home of the Hits!

If any current Record Theatre customers are looking to save a few bucks, we can hook you up with a three-quarters-full book of those pink stamps that we stopped accumulating in 1996.
8  Perhaps you mean on the Canadian side?

9  Ah, culture.

Have you not heard Drew Stafford play guitar?
10 Prime example of brick and mortar bias.

Sorry, the internet wins. It always wins.
11  Weird.

Guess it beats dancing at Valu Hardware.

12  Two but not one?

Polish Villa 2 is located two miles from Polish Villa, its predecessor with the exact same menu. PV2 wins. PV? Not even nominated. Dumb.
13  A game or a "match?"

We care about two sports in Buffalo– football and hockey. Mention "football" at Mes Que and they think you mean "futbol"… which is soccer. Mention hockey? That's soccer, too. Want to watch the news or another hilarious episode of the Steve Harvey-hosted "Family Feud"? No problem… as long as you mean soccer.
14  Umm… sure.

If that's an award-winning Twitter feed, let's stop having award-winning Twitter feeds.
15 The best thing he ever said…

… is something he didn't actually say.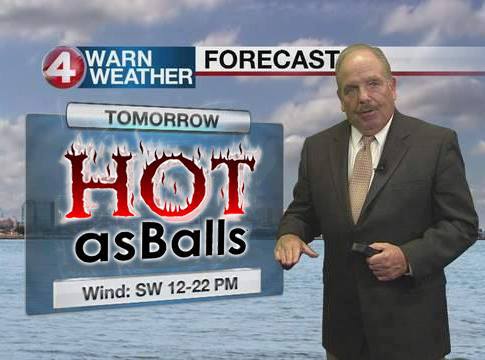 16 This seems like a GREAT idea.