Saved for Friday because I found out Tyler Thigpen was going to play a lot in Detroit.
5. Labor Day Being The Unofficial End of Summer
Whatever eat me old man I will decide when my summer ends I can drink and wear shorts whenever I want. LIBERTY
4. Giving Your 13 Year Old The Keys
I don't think that would be covered under your insurance policy.
3. WIVB's Website Having An Entire Section For Sex Crimes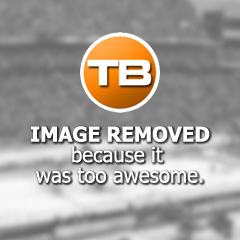 Creepy. Also, no way I'm linking to that because of the aforementioned creepiness.  (Editor's note: Here's the link anyway.)
2. We Have No Quarterbacks
We cut our bad quarterback so that we could sign a bad quarterback in case our possibly bad quarterback gets hurt because we can't trust the other bad quarterback we have why on Earth do I watch this team
1. Everyone Killing Everyone Else
My God the amount of murder this past week.
Correction: In a previous update, Trending Buffalo reported that Larry Korab was New Jersey Governor Chris Christie's personal trainer. In fact, Larry Korab is the pseudonym for The Defenseman, who writes for the Dear God, Why Us? blog. You may follow him on Twitter by searching @TheDefenseman.  Trending Buffalo regrets the error.