Oh, you were going to make an "I ate the bones!" joke? That's terrific, kid.

5. DO ME OR THE HORSE GETS IT
No, it isn't exactly Western New York but it certainly has the right spirit. Honestly, the headline is pretty self explanatory, but it's all in the delivery.
"a woman who lives there found a note on her vehicle telling her to "come naked to the orange truck … or your horse will die."
The defense attorney for the 18-year old (!!!) who wrote the note said he wasn't sure what motivated his client. I suspect it has something to do with his penis but that's just m.e I'm no attorney that you see on the teevee.
4. We Can't Have A Nice Splash Pad Past 7 P.M. Because Someone Will Get Shot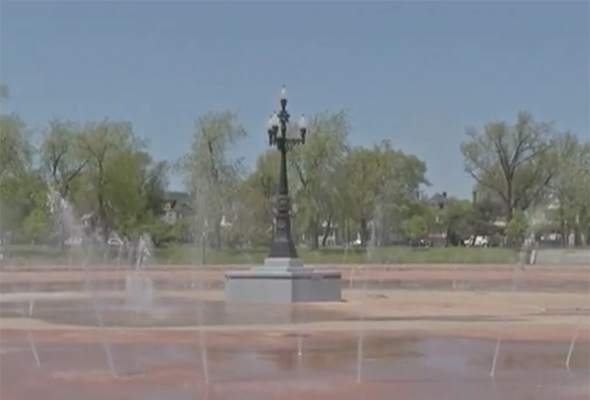 We have had a point about people ruining things meant for others to enjoy in this city, specifically the ping-pong table down at Canalside. Somebody advocated capital punishment, I think.
Anyway, it's a whole different animal when a revitalization project at MLK Park basically has to be shut off at dusk because someone will be shot in the face if people hang out there in groups.
This is a symptom of the violence that dogs the people who live in that part of our city, not a product of the work done at the park or the park itself. These folks finally get something neat with blinking lights and everything – and it has to be shut off before it can even be used.
3. Did You Know The Bills Were Practicing?!?!
The Bills will play for the first time for real on September 8th. That's a little over three months. And now that I'm thinking about how last year started for them – you know what, guys? Be as quiet as possible until that day because all I'm going to think about is you making Mark Sanchez look good.
Go away until September.
2. Like Dr. Jones Said, It Belongs In A Museum
One of WNY's hidden talents – stealing valuable historic artifacts on the Nazis.
Turns out the diary of one of Hitler's right hand men that was thought lost has been found right here in good ole WNY after all these years. It was found after executing a federal search warrant– which means it was taken when it wasn't supposed to be.
We are the guy Indiana Jones would punch at the start of the movie. There is nothing to like about us.
1. Lets Give A Super-Corrupt Political Class A Huge Sum Of Money– What Could Go Wrong?
What will Niagara Falls do with $89 million? Well, besides launder it for the mob, your guess is as good as mine. I'm not terribly optimistic though. You shouldn't be either. This is the kind of thing we are excruciatingly bad at.
We should have given the money to the Canadians. They would put up something cool in the Falls. Damn Canadians.