When I was on the radio, I could never talk about hating the Erie County Fair because the Fair advertises on the radio. I'm not on the radio much anymore. Guess what? I hate the Fair.
I made it through the first 38.5 years of my life without ever intentionally attending this monstrosity. (I was dragged there as a child. I worked there when I was in high school and college.) Yesterday, against my better judgment, I went on purpose. See, my wife and I have a 15 month old son and this is what you do in August. You drag your kid to the Fair.
Pulled in. Paid $5 and was told to "park anywhere." Found a spot just to the left of the white car at the bottom of the screen, no more than 100 yards from the gate. Good start.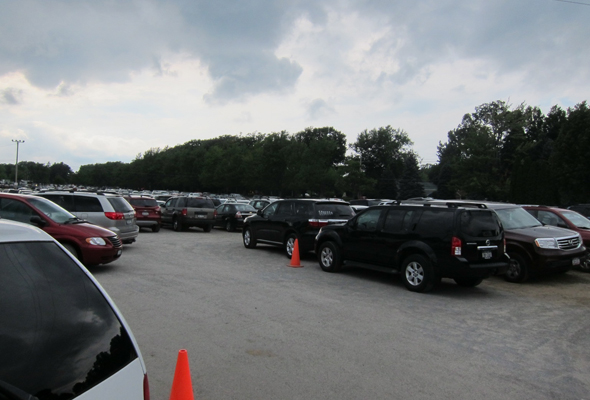 Let's buy some tickets. Kids are free. Adults are NOT.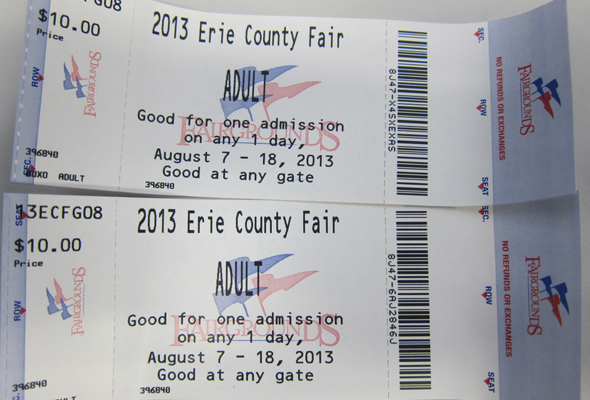 We're now $25 in and haven't walked through the gate. It's "free" to look at animals so off we go to the rabbit warehouse.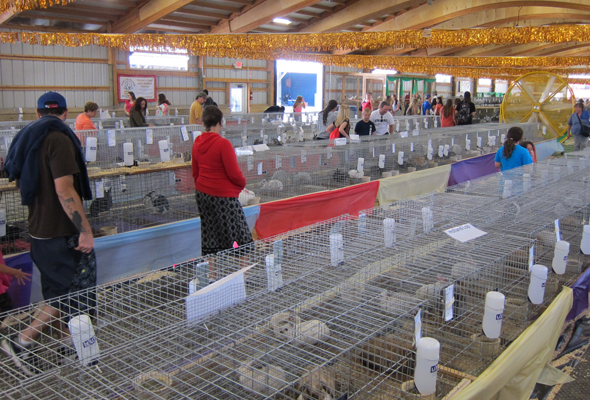 Rabbits as far as the eye can see! My son's favorite part of this giant rabbit prison?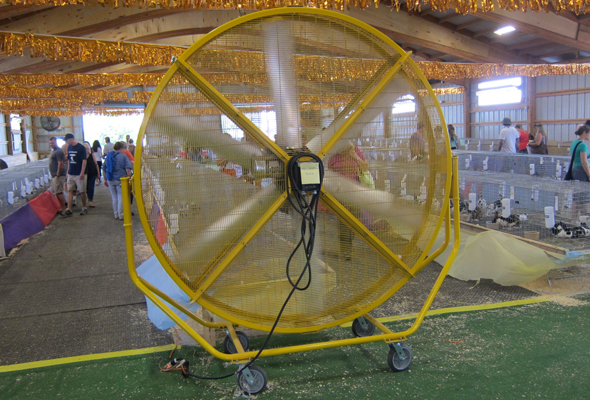 A fan. Up next, cows!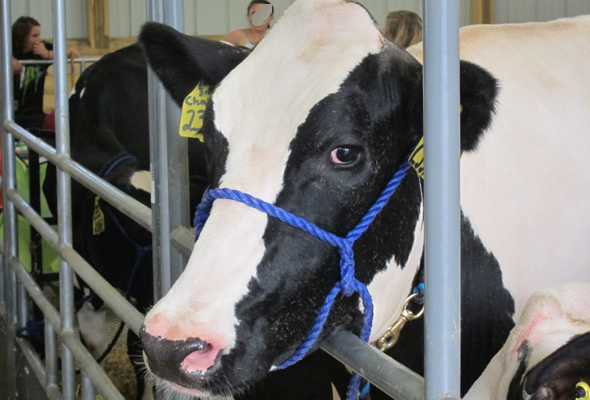 Zach is mildly amused.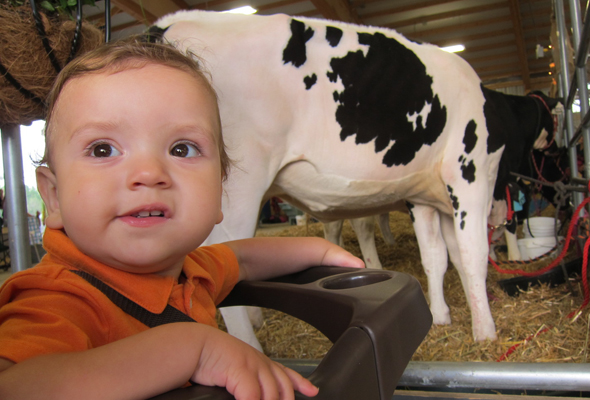 He does love one cow in particular.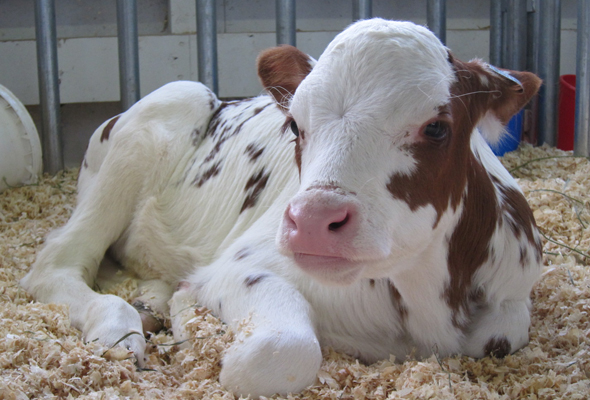 We think it's because it looks exactly like our dog… which is at home and we get to see (and pet) for free every single day.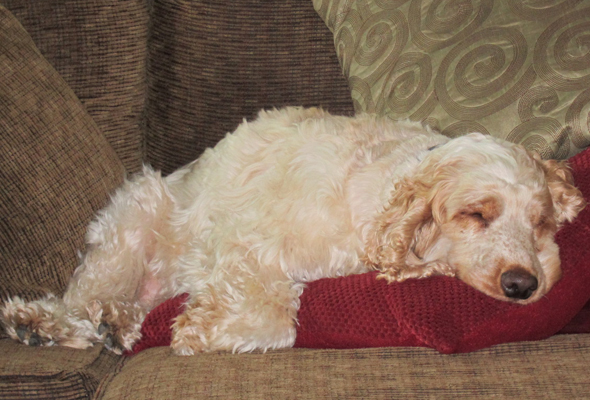 We don't have chickens (or anything resembling chickens) at home, so the poultry pen was next on the "must see" list. He liked this one.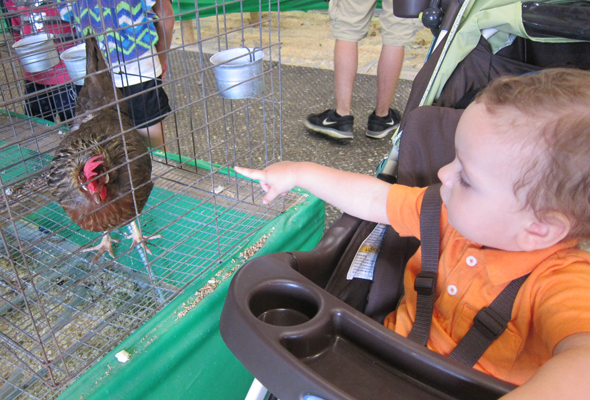 But this one turned out to be a real cock.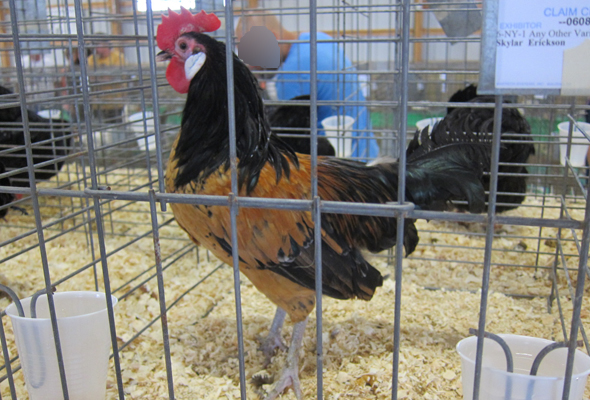 We tried to see pigs next but the entire pig shack was vacant. Not sure why. Really weird when you think about it. Where did they ALL go at the same time? Well, let's not dwell on it and head over to BW's for some BBQ! Nothing ironic about this at all.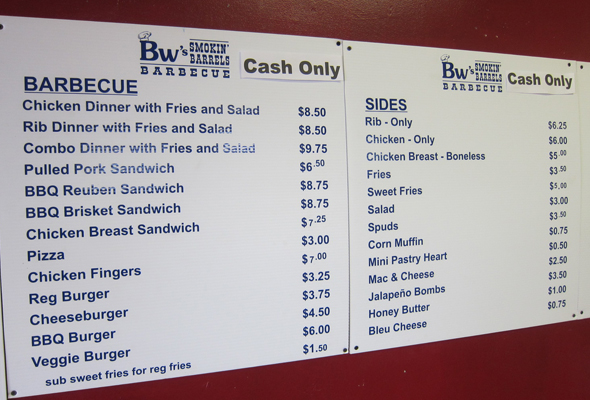 $22 later and everybody's happy. (Running total- $47.) At this point, we are reminded exactly where we are by this awkwardly worded sign.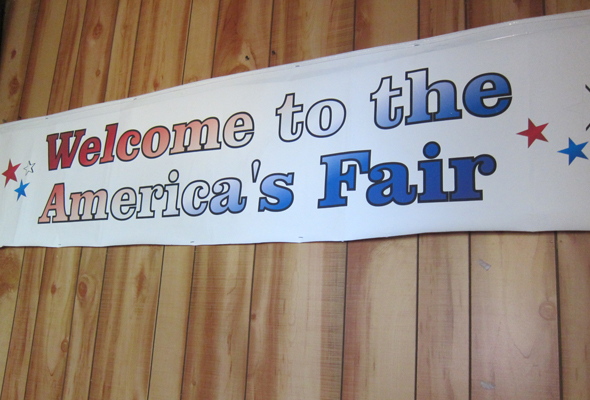 I finally see a building that interests me but, since it does not contain farm animals, we blow right past it.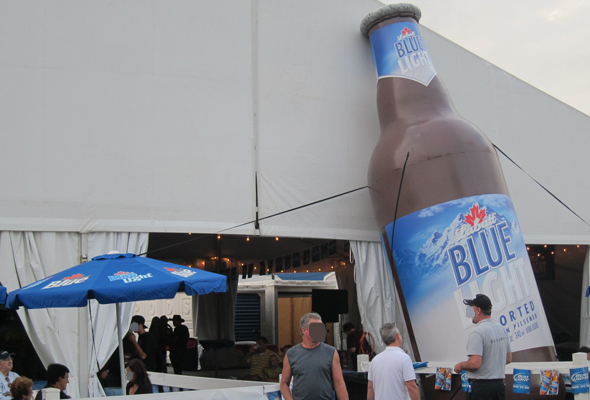 Zach loved this guy's chainsaw.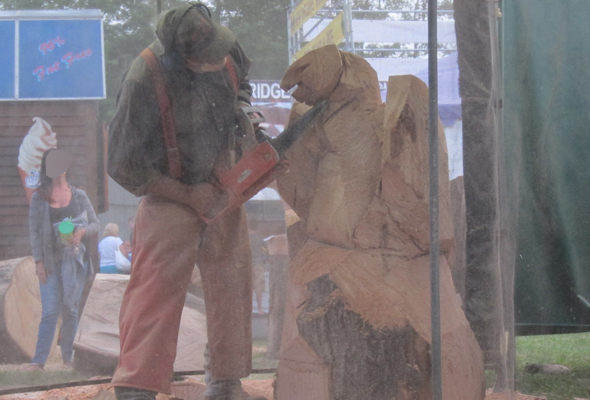 A quick stop to check out the sea lions, between shows. You'll notice one poking out of the water at the bottom left of this photo.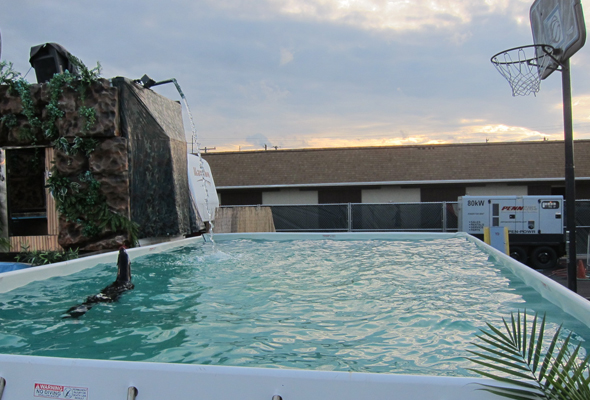 Zach only cared about the basketball hoop.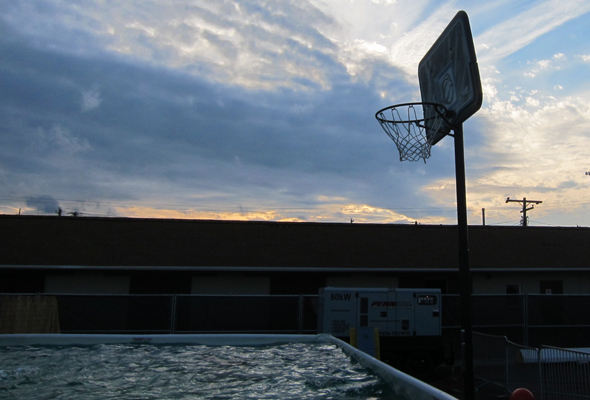 Off to the petting zoo. They say a picture is worth 1000 words but I'd say that's a VERY low estimate when it comes to this particular photo. What is The Erie County Fair? Here ya go. DO NOT FEED THE ANIMALS.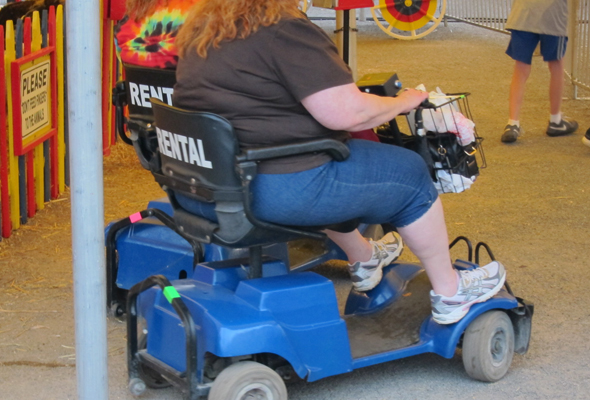 There are my wife and kid, navigating bumper to bumper traffic at the petting zoo. Merica.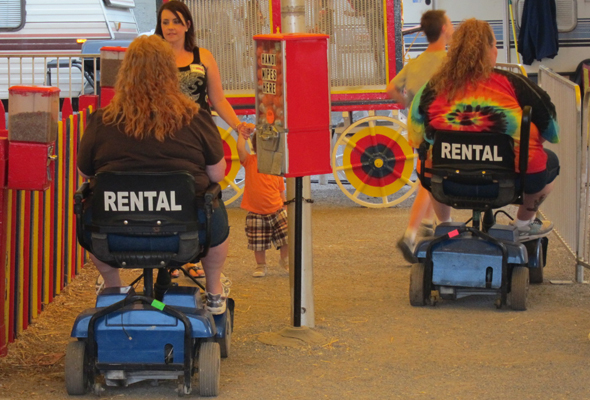 We stopped for a funnel cake on the way to our car (because fried dough is for peasants.) I actually worked in this trailer back in the day. Used to be Ange's, then Mike's, now it's Ella's. Same family. Still delicious. $5. (Running total- $52.)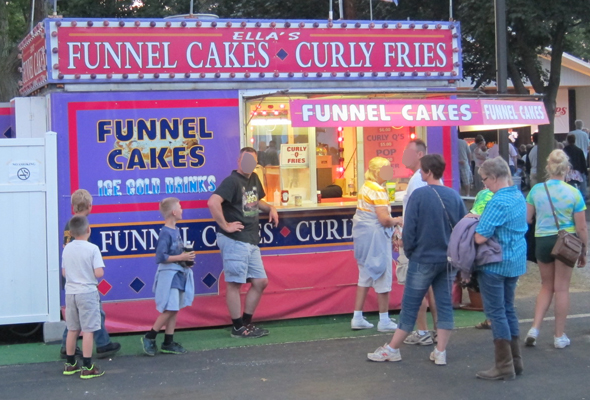 That's enough of "The America's Fair." Let's go find our car right near that sign that says "Section 2."
Hey, where's our car? Oh, it got towed because it was parked in a handicapped parking zone that wasn't marked? Great! If only they made signs to designate such areas, we and EVERYONE AROUND US wouldn't be standing here looking at each other in disbelief.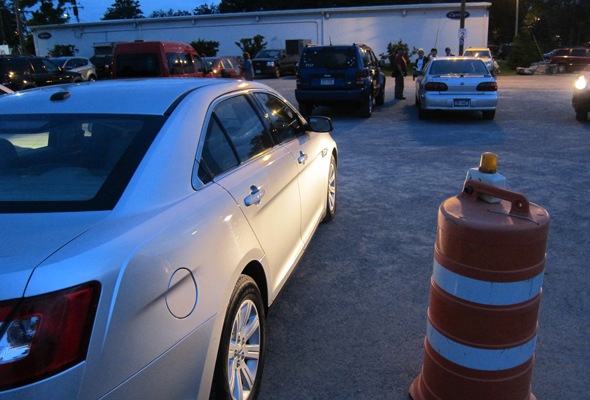 The good news is that towing is FREE–  comes with admission! So after ditching my wife and kid for 20 minutes to take a golf cart ride to the other end of the universe, I was able to successfully leave the park, re-enter the park, and pick everyone up to go home.
So, that's that. 3 hours and $52 later, we'll never have to go the Fair again. Right? Wrong. Look at the kid's face.
We'll be back– and next year we get to pay for rides!