Public service announcement:
OUTDOOR BEER AVAILABLE IN DOWNTOWN BUFFALO THIS WEEKEND
In February 2008, I took a trip to the marina to see what the first Labatt Blue Pond Hockey Tournament was all about.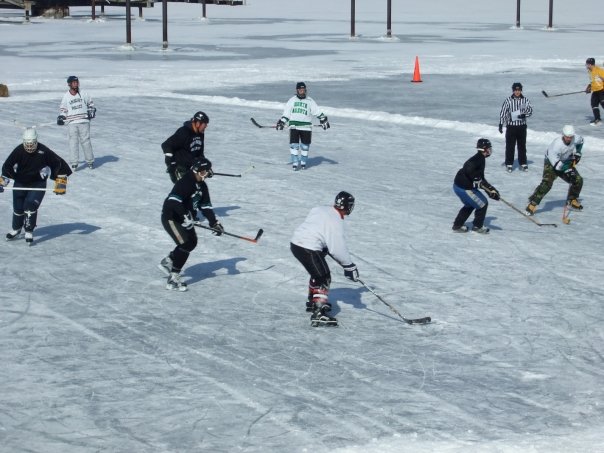 I didn't play. I just wanted to scope out the scene and snap a few pictures.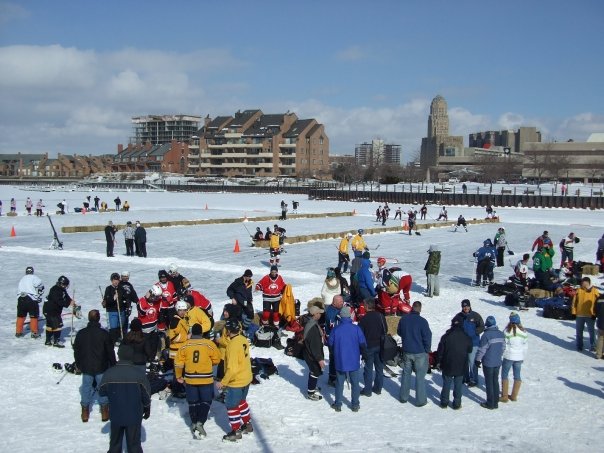 It was one of those "hey, this Buffalo place is A-OK" days–  like a tailgate party in OP or the St. Patty's Day Parade.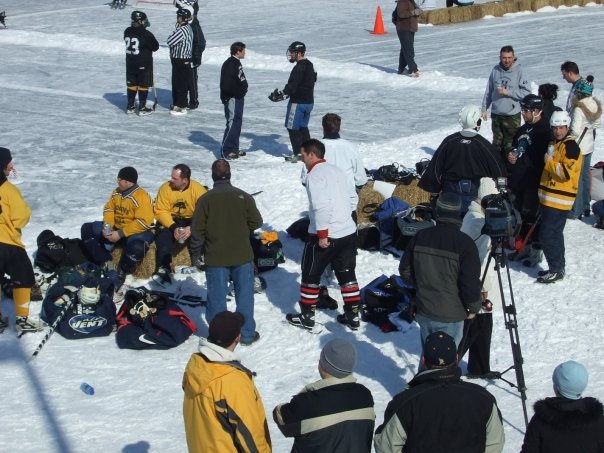 Over the past 5 years, the tourney has grown in size and the scene this weekend should be something to behold.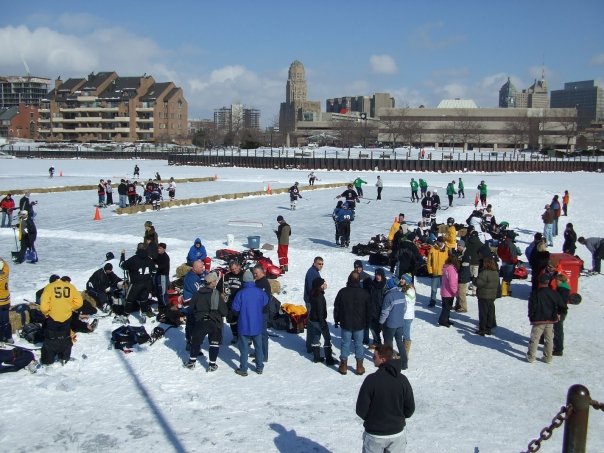 Whether you're playing or not, it's worth a trip downtown just to see Buffalo using winter weather to its advantage.

Hockey? Cold beer? Downtown Buffalo? I'm in.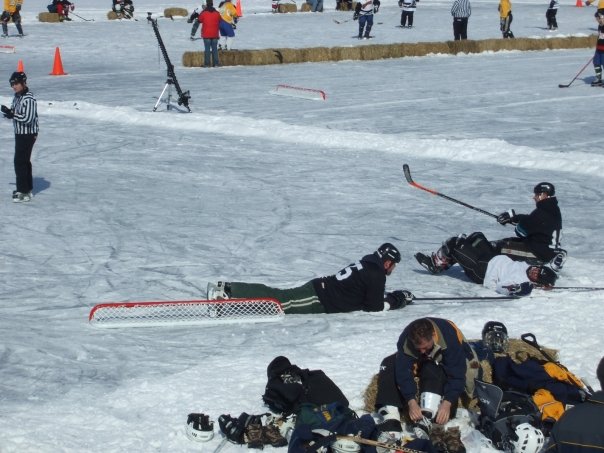 (Look at those tiny nets. They're the best.)