Trending topics at headquarters Monday morning included Frank Beamer, Josh Morgan, and vulgarity.  A Bills/Ravens parlay salvaged the weekend but we certainly intended to make more than twelve bucks.  Let's try it again.
First, our results so far.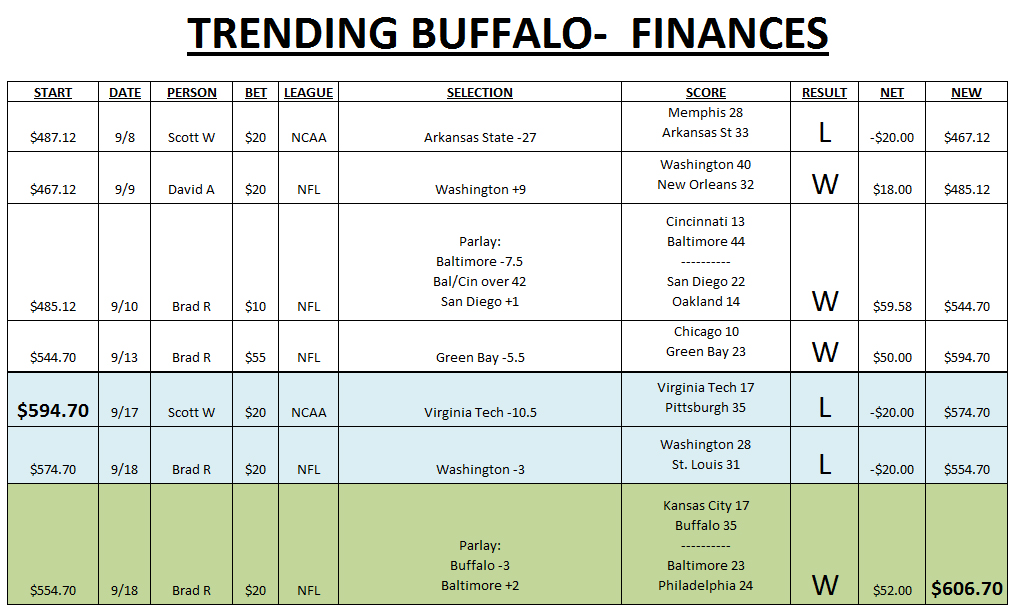 COLLEGE:
I know, I know, I'm killing us.  I should've known better to pick Beamer Ball and those turkeys laid a big egg for us at Pitt last week.  I need this one & I'm heading west to get back on track.  UCLA has the nation's leading rusher in Jonathan Franklin, a 3-0 record & an offense that can put up points.  It's been a nice turn around job by Jim Mora Jr. so far.  They face 1-0 Oregon State who boasts the best run defense in the PAC-12 but they've only played one game, at home against an offensively challenged Wisconsin team, so the numbers are a bit skewed.  Franklin will run wild and I'm taking Bears over Beavers.  Bruins -7

At some point on Saturday I'll be upset that I didn't take Tennessee -33 at home over Akron or Air Force -10.5 at UNLV.  Come on UCLA!
PRO:
Titans RB Chris Johnson has carried the ball 19 times for 21 yards through two weeks.  But it's not his fault…  just ask him!  "It's a situation where I'm only going to be as good as my is line going to be, so we have to work together and get better together," Johnson said.  That's the kind of stuff that should endear him to his teammates.  Detroit squeaked by the Rams and Week 1 and hung tough in San Fran on Sunday night.  Time for the Lions to remind everyone that they're a playoff contender.  DETROIT -3.5