Black Friday is like Congress.
We all hate Congress, but our guy is OK, because we met him once at a parade or she helped so-and-so. All the other 434 guys are terrible, and they don't deserve to be re-elected. But my guy– he's great.
We're all appalled at the insanity of the lines, and crazed look in the blurried-4am-eyes of lined-up shoppers, but we all know someone who is "completely normal" who "just wanted one thing" that was on sale, and maybe saved hundreds of dollars. Some of those people even got their merch and went into work today. They get a pass, but the rest of  'em—
I dislike the Black Friday nonsense, but it probably keeps more than one big retailer afloat so they don't have to turn their keys over to WalMart and Amazon.  And to be sure, plenty of our "normal" friends feel good about getting a bargain, and getting one over on the man by getting it so cheap.
It's beyond being able to sit and complain about it all, because Black Friday honestly reflects all of us in someway. You can't be a party to our American culture– a citizen in our great land– without doing something that would be considered goofy, off-putting, and careless by one of our more sensible ancestors of 50 or 75 years ago. If you need some help identifying some way in which your grandfather would think you were a soft twit, feel free to email me, and I'll come up with something.
Speaking of our grandfathers, many of them were probably reading the Courier-Express on Thanksgiving Day in 1968, complaining about the number of ads, "filled with garbage that no one needs."
In a continuation from earlier this week, here are more of those ads Gramps hated, for the Friday after Thanksgiving 1968, from what we now consider a simpler time which we greatly long for. Grandpa's garbage is our treasure.
This is part 2 of our look back at Buffalo on "Black Friday" 1968.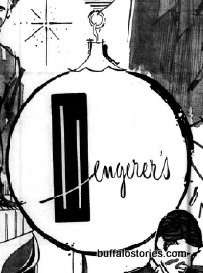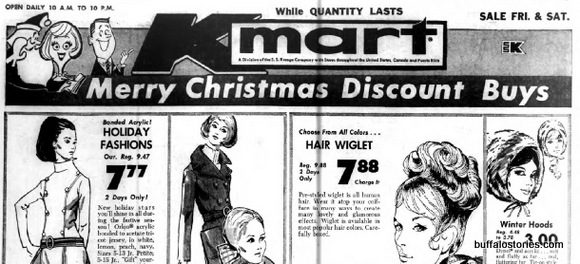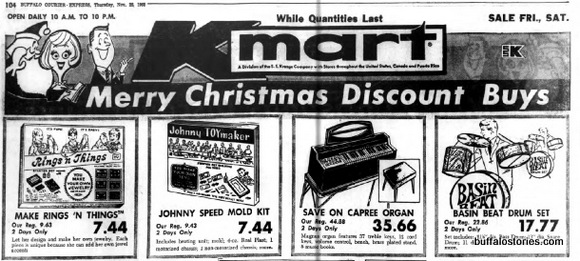 Click here for PART ONE of our look at 1968 Black Friday ads.
Buffalo Journalist and Historian Steve Cichon brings us along as he explores the nooks and crannies of Buffalo's past present and future, which can mean  just about anything– twice a week on Trending Buffalo. 
As he collects WNY's pop culture history, Steve looks for Buffalo's good stories and creative ways to tell them as the President and founder of Buffalo Stories LLC. He'd love to help your business tell its story. For a decade, he's also collected and shared Buffalo's pop culture history at staffannouncer.com.  
steve@buffalostories.com | @SteveBuffalo | www.facebook.com/stevecichon