Even before it was called Black Friday, the Friday after Thanksgiving has long been the day where people decide they need to get their behinds in gear for Christmas present shopping.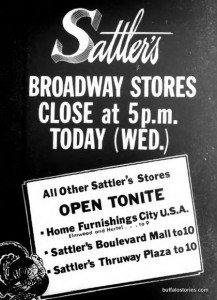 This year's big Thanksgiving retail controversy surrounds the many stores which have decided to open on Thanksgiving day, taking employees away from their families and friends on one of the last vestiges of humanity left in our God-forsaken country. I think that's how I heard the whole thing described.  Anyway, it seems the whole world is against this move, calling it unprecedented. Most would point to the notion brought forth in this Sattler's ad from 1968, wishing everyone a Happy Thanksgiving, and asking them to stop by after the holiday.
For decades, I worked in the radio and TV industry, which can't shut down for holidays. Even when you hate holidays, hate your family, and have no friends, it's still awful working on a holiday when the rest of the world isn't.
There's always a very small number of people who'll say, "I'd rather work!" Those people need to find better ways to deal with their problems. Just like the people who are excited about being able to leave their families on Thanksgiving to go buy worthless, consumery presents for those same people they are leaving.
Even if you hate your family, you should still spend time with them. Sitting in an intoxicated stupor on the couch in the same house counts as spending time with your family. At least I hope so.
Anyway, Thanksgiving 2013 is NOT the first Thanksgiving where Buffalonians could leave their homes and shop on the big day itself. In 1968, IDS Department stores advertised their 4 area locations were open on Thanksgiving Day. Could that be part of the reason no one has ever heard of IDS 45 years later? Hmmmmm.
I think shopping on Thanksgiving is a terrible idea, and, like every good American should be, I will drunk on a couch–not shopping on Thursday.
So here is that IDS ad, and the first of about 60 others to come over the next few days… A quick visit back to some of the cool things you could buy… and some of the cool places you could buy them in. Black Friday 1968 in Buffalo. As you're reading, keep in mind that government data says that a 1968 dollar is equal to $6.71 in 2013 money. Enjoy!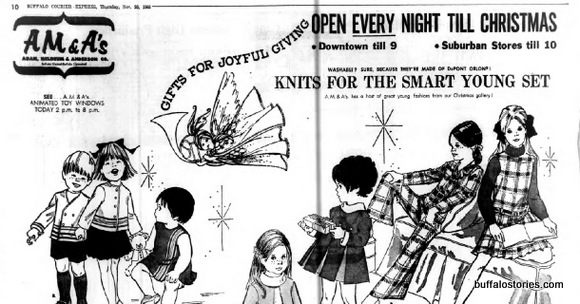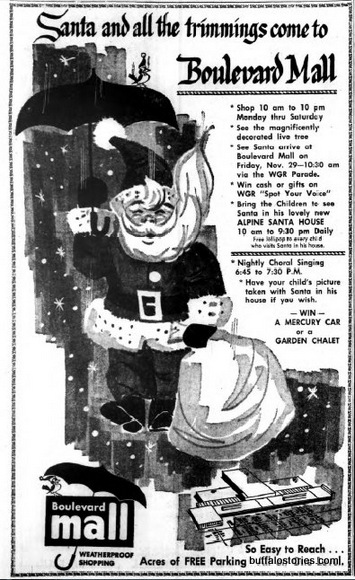 Click here for Part 2…  Another quick visit to Black Friday '68
Buffalo Journalist and Historian Steve Cichon brings us along as he explores the nooks and crannies of Buffalo's past present and future, which can mean  just about anything– twice a week on Trending Buffalo. 
As he collects WNY's pop culture history, Steve looks for Buffalo's good stories and creative ways to tell them as the President and founder of Buffalo Stories LLC. He'd love to help your business tell its story. For a decade, he's also collected and shared Buffalo's pop culture history at staffannouncer.com.  
steve@buffalostories.com | @SteveBuffalo | www.facebook.com/stevecichon