I saw a pristine 1990 Chevy Lumina over the weekend. I actually drove a Lumina for a while, but my thoughts turned to a great friend who drove a Lumina, too. Radio newsman Ed Little looked classy behind the wheel of his always well-maintained, respectable mid-sized General Motors sedan. The hipster who was driving it on Sunday was more ironic than classy.
My dad loved cars– looking at them and driving them. He'd always excitedly point out cars that he or someone he knew once owned. As a young man, he drove sports cars like an MG and muscle cars like an AMC Javelin. Of course, I now point out old cars to anyone who will listen.
Just like with my ol'man, seeing an old car that reminds me of a car from my past is one of those instant mood changers for me. I've owned a few interesting cars through the years, like a white 1971 Mercedes. Very eye catching, but not too comfortable to drive. I love my '86 VW Golf, '95 Plymouth Neon, and '97 Honda Civic. Those cars weren't spectacular, but they were comfortable and easy to drive. When I see one, I want to drive it.
But the real memories come from those cars my dad and my grandpas had long before I could drive.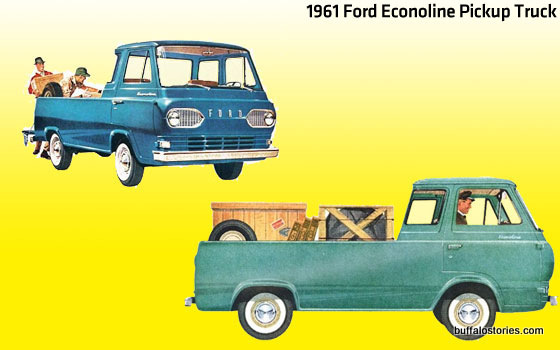 What did you grandpa drive? I'd love to see it, tweet me @SteveBuffalo.
Buffalo story teller  and Historian Steve Cichon brings us along as he explores the nooks and crannies of Buffalo's past present and future, which can mean  just about anything– twice a week on Trending Buffalo. 
As he collects WNY's pop culture history, Steve looks for Buffalo's good stories and creative ways to tell them as the President and founder of Buffalo Stories LLC. He'd love to help your business tell its story. For a decade, he's also collected and shared Buffalo's pop culture history at staffannouncer.com.  
steve@buffalostories.com | @SteveBuffalo | www.facebook.com/stevecichon