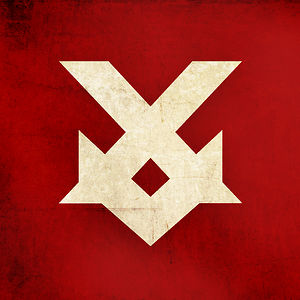 Our friend Ben Tsujimoto at Buffalo.com recently spoke with Jeordan Hill of Hate This Films for this cool post about the local film company.
Then our other friend DJ (also of Hate This Films) was like "Hey, how come there isn't a story like that about us on Trending Buffalo?"
We said "There is, DJ. We posted your movie (which should've won at the Buffalo 48 Hour Film Project) and you were just on the podcast… twice."
He said "Can you at least promote our fundraiser event?"
We said "Fine."
Seriously, though… support these guys.
###
Making a slick flick ain't easy… or cheap. But producing quality film from the heart of Queen City in a fiscally responsible manner is the aim of the burgeoning team at Hate This Films. The team, whose catalog of work includes several short films, music videos for Buffalo-based band Pentimento, and a video profile series for BuffaloComedy.com, recently won Best Musical Score at the 48 Hour Film Project 2013 Awards.
On Friday, August 2, the Hate This crew invites you out for a night of rock and roll and limitless drinks for only $20. All proceeds will go to fund future film projects and badly needed (but pricey) equipment. Quality work coming out of the city gets more national eyes on the city so supporting this cause is basically a civic duty. Plus: drinks for 3 hours for only $20! Rock and roll! Cute filmmakers all over the place!
WHO: Red Hands from Pittsburgh, PA; local DJs; more TBA
WHAT: The Hate This Films Beer Blast Bash Fundraiser & Party
WHERE: Flattery's Irish Pub (1130 Orchard Park Road West Seneca, NY)
WHEN: Friday, August 2, 9 p.m. – midnight
WHY: Art; Film; Civic Duty; Drinking; Partying; Rocking
From the Hate This website: HATE THIS is an entertainment studio based in Buffalo, NY with a passion in professional quality FILM, SOUND, & POST and world takeover. With years of collective experience in the visual arts, we represent the young talent of Buffalo with a conviction to build where others abandon. We make films, music videos, and record sound at a professional level, because we simply love to do it in the city we grew up.